When you've suffered an injury due to someone else's carelessness, you may feel like you have no time, no energy, and no money to dedicate to filing a case. It's understandable, given that an accident can drain you physically and deplete your mental and economic resources. Luckily, you don't have to take on the legal process alone.
An Everett personal injury lawyer at Van Law can assist you. We handle the legal work while you rest and recover from your accident. Our law office provides a free case evaluation so you can learn all about your rights and legal options in Washington state.
What Our Everett Personal Injury Attorney Can Do for Your Case
When you hire a lawyer from Van Law to manage your case, you can rest assured that our team has your best interests in mind. We have years of experience working with personal injury accident victims. 
Our client-minded team can work for you by: 
Negotiating for a settlement that covers all your accident-related losses 

Gathering evidence to prove you deserve compensation 

Proving liability 

Speaking to all other parties involved in your case for you 

Answering any questions you have

Explaining the laws that apply to your case 

Advising you on your legal options 
For a free legal consultation with a personal injury lawyer serving Everett, call (725) 900-9000
Damages You Can Recover in a Personal Injury Case in Everett, WA
By filing a personal injury claim or lawsuit, you may be able to collect compensation for a variety of injuries and losses. The state of Washington allows injury victims to recover damages for economic and non-economic losses. Your economic losses are the financial expenses the accident has caused you, while your non-economic losses are anything you've lost or suffered that is not tied directly to money. 
Our Everett personal injury attorneys can help you claim compensation for losses such as:
Medical expenses

Physical therapy 

Lost income

Reduced earning capacity 

Property damage 

Travel expenses related to your accident

Lost quality of life 

Inability to enjoy activities 

Emotional distress 

Scarring and disfigurement
Your specific injuries and losses will vary based on your case. If you hire our legal team, we can explain which damages you may be able to claim in a personal injury case. 
Everett Personal Injury Lawyer Near Me (725) 900-9000
Types of Cases Our Personal Injury Lawyer in Everett, WA Can Handle
Our injury lawyers take on a variety of personal injury cases. We can help you if you were hurt in a:
Motor vehicle accident

: If you were hurt in a motor vehicle accident, our law office can help. We assist injury victims with car accidents, truck accidents, rideshare driving accidents, and bus accidents in Washington state. Our attorneys can help you file an insurance claim or lawsuit against the liable party. 

Slip and fall accident

: Slippery surfaces and tripping hazards can cause serious injuries. When property owners fail to keep their premises free of these dangerous conditions and you end up hurt, you have a right to file a claim for compensation. Whether at a restaurant, mall, grocery store, home, or place of work, an Everett personal injury lawyer can help you pursue damages for a slip and fall accident.

Premises liability accident

: Not all premises liability accidents are slip and falls. Sometimes other dangerous conditions exist that lead to harm. Inadequate security, defective doors or locks, unprotected pools, escalator accidents, violent tenants or loiterers, and toxic chemicals or fires are just a few premises liability problems that could lead to a case. 

Product liability

: When consumer products pose a threat to those who buy or use them, the manufacturers have a duty to warn of the dangers. Even when manufacturers are unaware of the dangers, they are responsible for the harm their products cause. Consumers may be injured or suffer illness due to these defective or dangerous products. 

Dog bites

: We can help you with a dog bite case. Dog owners are typically responsible for the injuries you sustain because of their pet.  

Construction accidents

: Construction workers are at a greater risk of injury and death than workers in just about any other profession. Heights, heavy machinery, moving vehicles, and working around electrical hazards can lead to severe injuries. Our personal injury attorneys serving Everett, WA work for construction workers and bystanders injured on worksites.

Wrongful death:

If your loved one passed away because of a personal injury accident, certain members of your family could be entitled to compensation. You may be able to recover damages for their funeral and burial expenses if someone else's negligence caused their death. 
Click to contact our Nevada Personal Injury Lawyers today
Statute of Limitations in Everett Personal Injury Cases
If you want to recover compensation for a personal injury case in Washington state, you generally have three years from the date of injury to file a case in court, according to RCW § 4.16.080. Attempting to file a lawsuit after this legal deadline has expired may leave you with no recourse for recovering compensation, as the court may refuse to hear your case. 
We encourage you to reach out to our Everett personal injury law firm to find out the filing deadline that applies to your accident case and get started working on your claim. Our attorneys work hard to ensure they build a compelling case and file your lawsuit before you run out of time. 
Complete a Free Case Evaluation form now
Reach Out to Van Law To Get Started on Your Personal Injury Case
If you need a strong legal advocate to help you recover the money you deserve, contact Van Law. We have more than 100 years of combined experience working hard for clients like you. 
It costs you nothing upfront or out-of-pocket to hire a lawyer from our firm. You can also reach out to us 24/7 to speak with a member of our team. Get started with Van Law today by calling us for your free initial consultation.
Client Testimonials
These guys are amazing. Helped me throughout the process. Always there when I need help. Inititailly called a law firm (the one that has lots of ads on the radio), but they declined my case. Van Law Firm accepted my case without a second thought! Kudos to Daniel, my case manager, and Amanda who expedited my payment process. Highly recommended.
Milby Mags
Got in an accident at the beginning of the year and they have been awesome, especially with it being my first accident and me being like this. They have been very communicated, stayed in contact with me the whole time, giving me updates when there were any and even when there weren't and answered any question I had. I would recommend them to anyone. Everyone I have talked to there has been very friendly. I would give them a 10 out of 10.
Ethan Gullet
They made sure that my insurance company covered what I paid for them to which included the gap for my car that was totaled. My medical costs were taken care of and reduced substantially so I was able to get more on my settlement. My case manager, Will Garcia, was always helpful in assisting me and answering any questions I had. They really did an amazing job with my case. I would definitely recommend them to anyone in need of this type of legal help. Most lawyers do not help you with the recovery of the car and rental etc. They are amazing.
Teresa Cuthbertson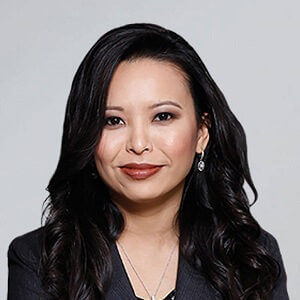 Have you been injured? We can help.
Fill out the form below, and we will get back to you very soon.