Injured in a Centennial Hills Trucking Accident? Contact Van Law Firm Right Away
Any vehicle accident is unfortunate and stressful, but accidents involving trucks and commercial vehicles are especially scary and injury-inducing. The worst part about these accidents is that trucking companies and their insurers are very astute at denying and delaying claims and downplaying victims' stories and injuries. The last thing that accident victims want to deal with is rising expenses and stiff opposition–thankfully for injured Nevadans, experienced help is only a phone call away.
The experienced team of Centennial Hills trucking accident attorneys from Van Law Firm are ready to defend your rights and hold liable parties accountable, no matter the circumstances. Our diverse and versatile team can handle any accident claim effectively, up to and including trial.
For a free legal consultation with a trucking accidents lawyer serving Centennial Hills, call (725) 900-9000
What Are Some Frequent Causes of Trucking Accidents in Nevada?
Accidents involving trucks or other commercial vehicles tend to feature a lot of people and moving parts, so pinpointing a specific cause is not always easy. Most will point to the truck driver as the first suspect, however that is certainly not always the case. Commercial drivers often have multiple sets of guidelines to consider on top of their regular driving duties, and it is important to consider these factors after an accident takes place.
After nearly ten years of handling trucking accident claims, we've encountered a large number of accident causes, such as:
Speeding
Ill-advised lane changes and mergers
Drunk or impaired driving
Mechanical failure (brakes, engine, transmission)
Tire or wheel failure
Fatigued driving or falling asleep at the wheel
Not heeding to inclimate weather conditions
Negligent vehicle maintenance or repair
Improperly secured trailers or cargo
Distracted driving–eating, texting, etc.
Following vehicles too closely (tailgating)
Driving without a license or requisite training
Not checking blindspots
No obligation consultations are always free. Let us help you! We are available 24/7
Centennial Hills Trucking Accident Lawyer Near Me (725) 900-9000
Determining the Liable Parties in a Trucking Accident Claim
After we've found the root cause of the accident, that will usually point us in the direction of identifying the party or parties at fault. In the event that the fault for an accident falls on a driver or their employer by way of negligent practices, then you would file your claim against the trucking company or their insurer, as they would be responsible for not only your injuries, but those of anyone who may was travelling with you as well.
These instances may be common, but there are certainly other parties to consider as well. Trucks have much more equipment and moving parts than civilian vehicles, and if there is a mechanical failure, a defective part or component, or a negligent repair job, multiple companies along the supply chain could be found liable. Some examples would include truck manufacturers, leasing companies, or repair shops.
Click to contact our Centennial Hills Personal Injury Lawyers today
Involved in a Nevada Trucking Accident? Here Are Some Post-Crash Tips
Trucking accidents are usually extremely stressful and frightening, and they typically unfold in a matter of moments. That being said, there are some proactive steps you can take to protect yourself and help your case down the road, such as:
Contact Police and Ensure They Respond: Trucking accidents tend to be rather large in scale and damage, so the authorities will most likely respond anyway, but you should always call yourself and ensure that they do. They will conduct an initial accident report, and that is typically an extremely valuable piece of evidence for your claim if the other party was at fault. In addition, they can also conduct sobriety tests if the driver appears to be impaired.
Seek Medical Attention: No matter how minor your symptoms may seem, you should always seek medical help immediately following an accident. Not only is this important to your physical health, but it also helps your case as it establishes the fact that you sought treatment right away. This is very important, as insurers will often try to downplay your injuries if your treatment is delayed for whatever reason.
Take an Ample Amount of Pictures: Photos taken at the scene of the accident are often influential pieces of evidence down the line, so be sure to take as many pictures as you can after the accident. This includes damages to all vehicles, any personal property that was affected, landmarks and surrounding areas, and more.
Write Down Any Notes or Details: They say that the palest ink lasts longer than the sharpest memory, so it's worthwhile to jot down anything that may seem important, such as your speed, location, reaction, etc.
Exchange Necessary Information: For a trucking accident, you want to be sure to get the contact information for both the driver as well as the company who owns the truck. This includes names, contact information, and insurance information. Depending on the terms of your own policy, you may be required to report the accident within a certain timeframe. However, under no circumstances should you speak or negotiate with anyone from the trucking company in question or their insurer. Instead, seek qualified representation immediately.
Complete a Free Case Evaluation form now
Need Help With a Centennial Hills Trucking Accident? Call Van Law Firm Today
If you have questions about a potential Nevada trucking accident claim, don't hesitate to contact the award-winning Centennial Hills trucking accident attorneys from Van Law Firm. We have the experience and the resources to take on any claim, no matter the circumstances or number of claimants. When you're ready to defend your rights and recover the compensation you deserve.
Client Testimonials
These guys are amazing. Helped me throughout the process. Always there when I need help. Inititailly called a law firm (the one that has lots of ads on the radio), but they declined my case. Van Law Firm accepted my case without a second thought! Kudos to Daniel, my case manager, and Amanda who expedited my payment process. Highly recommended.
Milby Mags
Got in an accident at the beginning of the year and they have been awesome, especially with it being my first accident and me being like this. They have been very communicated, stayed in contact with me the whole time, giving me updates when there were any and even when there weren't and answered any question I had. I would recommend them to anyone. Everyone I have talked to there has been very friendly. I would give them a 10 out of 10.
Ethan Gullet
They made sure that my insurance company covered what I paid for them to which included the gap for my car that was totaled. My medical costs were taken care of and reduced substantially so I was able to get more on my settlement. My case manager, Will Garcia, was always helpful in assisting me and answering any questions I had. They really did an amazing job with my case. I would definitely recommend them to anyone in need of this type of legal help. Most lawyers do not help you with the recovery of the car and rental etc. They are amazing.
Teresa Cuthbertson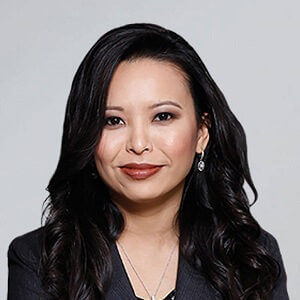 Have you been injured? We can help.
Fill out the form below, and we will get back to you very soon.