At Van Law Firm, our team of experienced car accident lawyers in Las Vegas is dedicated to helping you navigate the complexities of legal proceedings after a car accident. With our track record of success, having secured over $50 million in compensation, our attorneys will use their over 100 years of combined experience to fight for a positive outcome on your behalf. We understand the challenges you face in the aftermath of an accident – from dealing with injuries to managing finances – and we are here to provide unwavering support and expert legal representation.
If you've sustained injuries in a car accident, the burden of your finances may be overwhelming. How can you manage your regular bills with the added expenses? If you're unable to work, what implications could it have for your household's long-term stability? While it's undoubtedly daunting to handle your recovery, financial concerns, and the legal process, it's essential not to delay taking legal action. Postponing the filing of your personal injury claim could lead to complications when contacting witnesses or other motorists becomes necessary for building your case. Moreover, time-sensitive evidence could be lost or destroyed, underscoring the importance of promptly involving our team of experienced Personal Injury Lawyers.
Why Choose Van Law as Your Car Accident Lawyer in Las Vegas
After a car accident, you need more than just legal representation – you need a team that genuinely cares about your well-being. At Van Law Firm, we take a personal interest in your case, treating you like family. Our attorneys bring over 100 years of combined experience to the table, utilizing their extensive knowledge to fight for a favorable outcome on your behalf.
We have proudly secured over $50 million in compensation for injured individuals in our community over the years. These results demonstrate our commitment to excellence and our ability to deliver substantial settlements for our clients. Allow us to pursue justice in your case and help you rebuild your life after a car accident.
For a free legal consultation with a car accidents lawyer serving Las Vegas, call (725) 900-9000
Our Car Accident Lawyers in Las Vegas Represent Victims on a Contingency-Fee Basis
We do not add to the financial strain that can follow a car accident. Instead of a hefty retainer or hourly fees, we handle your case on a contingency-fee-basis. Here is how that benefits you:
We cover all upfront investigative costs

We pay any necessary court fees

We consult and hire expert witnesses

We hire an accident reconstructionist if needed
We never charge upfront fees or require you to cover any accident-related costs out of your pocket. Our fee structure also means that you do not pay us if we do not recover damages for you. It also means you can start immediately and remove the risk of an expired statute of limitations.
Las Vegas Car Accident Lawyer Near Me (725) 900-9000
Services Offered by Our Car Accident Attorneys to Auto Accident Victims in Las Vegas
First and foremost, our goal as your legal representatives is to get back your peace of mind. After an accident, you are likely struggling with your finances, your personal life, and your physical health. You shouldn't have to shoulder the burden of legal action on your own. We can offer this along with these services:
Filing your case with the appropriate court

Completing case paperwork according to the legal requirements and deadlines

Protecting your right to compensation with our attention to detail

Gathering evidence to support your claims, including eyewitness and expert testimony

Presenting your case to the insurance adjuster, judge, or jury

Preparing your case for litigation, in case we can't reach a settlement agreement

Representing you in court proceedings

Preparing you for deposition

Communicating with the at-fault party, their attorneys, and the insurer

Protecting you from manipulation and bad-faith negotiation tactics that may hurt your financial award

Calculating the extent of your losses and assigning your case a financial value

Negotiating for a settlement or verdict that will improve your quality of life

Updating you on the status of your case

Answering questions and concerns throughout the process
We know how intimidating it can be to take on this process. We don't want this burden to fall on you. Allow our team to handle everything so you can keep your focus on what matters most to you.
Click to contact our Nevada Car Accident Lawyers today
See Why Our Car Accident Clients Rate Our Law Firm Five Stars
Reviews and accolades from previous clients attest to our commitment to outstanding client service and support. When they review us online, our previous clients say things such as the following:
Darla Storm

: I want to thank Van Law Firm for the hard work and dedication they put into my case. My case manager Norma was great and explained everything in detail and answered any questions I had.

Milla Rutland

: Van Law Firm was fantastic! Specifically, Yesenia. I got into a car accident (not my fault) on 07/12/19. From the moment I contacted their office, they took excellent care of me and my case.
Every member of our law office works hard to treat every client as a priority, not a case file. Are you ready to learn more about our commitment to the clients we serve? Read additional reviews from satisfied clients on our testimonials page.
Complete a Free Case Evaluation form now
Compensable Damages for Nevada Car Accident Victims
If you were injured by someone else's negligence, the responsible party is legally compelled to compensate you for your financial and personal losses. These losses, also calleddamages, often include:
Medical expenses, including the cost of emergency transportation, surgery, diagnostic testing, and medical care

Future medical expenses

Lost income from time spent in recovery

Lost future earning potential if you are forced to change careers, work less, or are unable to work at all

Pain and suffering, including emotional distress and physical pain

Lost quality of life, including loss of mobility and independence

Property damage, usually the cost of repairing or replacing your vehicle
In some cases, accident victims are awarded punitive damages; however, these are exceptionally rare. Your injury attorneys will let you know if these are a possibility in your case.
Can You Sue for a Car Accident in Las Vegas?
Nevada is an at-fault state for car accident cases. This means that you can sue the person who caused your accident, so long as your attorney can prove they are liable. Usually, this means finding evidence that proves they were negligent when they caused your accident.
How We Prove the At-Fault Driver's Negligence in Accident Claims
To file an accident lawsuit against the at-fault party, our legal team works hard to prove their negligence. The state of Nevada requires evidence of the following four points of negligence:
Duty of care

: The at-fault driver owed it to you to share the road safely and to protect you from undue harm.

Breach of duty

: The at-fault driver acted in a way that breached their duty of care by driving recklessly or carelessly.

Causation

: The connection between the at-fault driver's actions and the reason the accident occurred.

Damages

: Your injuries and their resulting consequences caused physical and financial harm.
Leave it to us. Our car wreck lawyer will prove that the negligent driver caused your accident and handle evidence collection for you. The negotiation process is complex. Our law firm also uses your evidence file to steer the negotiation process in your favor.
We Use the Evidence We Gather to Strengthen Your Case
Especially if you were severely injured in your accident, you may be unable to gather evidence on your own. From the moment we take you on as our client, we will use our time and resources to gather important evidence for your case. Some of the evidence we will collect on your behalf may include:
Police reports

Other accident reports from investigating agencies

Photo and video footage

Expert testimony, such as accident reconstruction services

Testimony from your primary care physician

Service logs, such as those commercial drivers keep

Black box data

Phone records

Surveillance footage
Some of this evidence may be difficult to gather on your own. Not only is some evidence time-sensitive but some pieces of information also cannot be obtained without a warrant. We will do what is legally in our power to gather information that will support your claims and bolster your case.
There May Be More than One Liable Party
Not all car accident cases are as straightforward as they seem. In some cases, there are multiple liable parties, or the other driver isn't the entity who is responsible for paying your damages. Here are some other potentially liable parties we may pursue for your losses:
The driver's employer if they were on the job when they caused the accident

The manufacturer of the car or its parts

The car's mechanic

The municipality or organization responsible for road maintenance and safety
Wrongful Death Cases
Losing a loved one can result in significant emotional and personal pain; however, it can also leave surviving family members with financial instability. In the wake of your loss, this is a huge burden to bear. Allow our personal injury attorneys to file yourwrongful death case. We can pursue damages to cover the cost of your loved one's funeral and burial, their medical expenses, and their lost financial contributions to your household.
Causes of Auto Accidents in Nevada
Regardless of the type of vehicle, a few common causes of accidents are often at the root of collisions. These negligent and reckless behaviors commonly cause auto accidents:
Distracted driving, e.g. texting and driving, eating or drinking and driving, using the GPS

Reckless driving, such as speeding, weaving in and out of traffic, and following too closely

Improper lane changes

Lack of signaling

Failure to yield

Inappropriate driving for the weather conditions
Many common causes can be linked to a traffic violation or disregard for the safety of others. If that is the case for your accident, we will use the evidence we uncover to demonstrate their financial responsibility for your losses.
Understanding Nevada's Comparative Fault Law in Motor Vehicle Accidents
In Nevada, you may be able to recover money after a crash even if you played a role in why the accident occurred. This is because Nevada follows a modified comparative negligence system to determine liability in automobile accidents. As a result, you can recover money from the other party if you are less than50% at fault for your accident. If you are 50% or more at fault, you cannot recover anything, even if your injuries are severe.
If you are determined to be partially at fault, your award will be reduced according to the percentage of the accident attributable to you (for example, if you are 20% at fault, you receive 80% of the money recovered).
It is especially important to have a personal injury attorney familiar with comparative fault laws if the insurance provider for the negligent party is disputing their liability for the crash. We can use the evidence we collect to make sure that you aren't assigned an unfair percentage of fault for the collision, thereby protecting your right to fair compensation.
Nevada Car Accident Lawsuit FAQs
Our legal team is happy to answer any questions you have when you contact our firm. Some questions our clients frequently ask include:
How Long does It Take for a Car Accident Case to Settle?
There is no set timeframe for how long it will take your case to settle. The length of your case depends on multiple factors, such as:
The length of the investigation

How long it takes to negotiate with the insurance company

Whether your case needs to go to trial
Once we learn more details about your case, we may be able to explain how long each step of the legal process generally takes.
Do Car Accident Cases Go to Trial?
Many car accident cases can be settled through an insurance claim. Even if we decide to file a lawsuit for compensation, your case could still be settled without any court appearances.
Ultimately, whether your case goes to trial depends on how you and your legal team decide to pursue justice.
Are Car Accidents Common in Las Vegas?
According to data from the Nevada Department of Transportation (NDOT), car accidents are common throughout the state and in Las Vegas. In Las Vegas:
There were 100,060 injury crashes between 2016 and 2020.

1,489 fatal crashes occurred between 2016 and 2020.
The Nevada State Police Office of Traffic Safety reports 385 fatal crashes statewide in 2021.
Discuss Your Case With a Car Accident Attorney in Las Vegas Today
If you or someone you love was injured in a car accident, you could have the basis of a personal injury insurance claim or lawsuit. At Van Law, our personal injury attorneys serving Las Vegas can help.
We will review the details of your accident and build a strong case for financial compensation. Our expert team is ready to answer your questions. No obligation consultations are always free, so call our firm today.
Client Testimonials
These guys are amazing. Helped me throughout the process. Always there when I need help. Inititailly called a law firm (the one that has lots of ads on the radio), but they declined my case. Van Law Firm accepted my case without a second thought! Kudos to Daniel, my case manager, and Amanda who expedited my payment process. Highly recommended.
Milby Mags
Got in an accident at the beginning of the year and they have been awesome, especially with it being my first accident and me being like this. They have been very communicated, stayed in contact with me the whole time, giving me updates when there were any and even when there weren't and answered any question I had. I would recommend them to anyone. Everyone I have talked to there has been very friendly. I would give them a 10 out of 10.
Ethan Gullet
They made sure that my insurance company covered what I paid for them to which included the gap for my car that was totaled. My medical costs were taken care of and reduced substantially so I was able to get more on my settlement. My case manager, Will Garcia, was always helpful in assisting me and answering any questions I had. They really did an amazing job with my case. I would definitely recommend them to anyone in need of this type of legal help. Most lawyers do not help you with the recovery of the car and rental etc. They are amazing.
Teresa Cuthbertson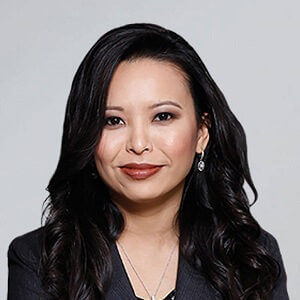 Have you been injured? We can help.
Fill out the form below, and we will get back to you very soon.