If you were hurt in a large truck accident, your injuries may be too severe for you to go through recovery without financial help. You may have required extensive surgeries or continued hospital care, which means your expenses are piling up. To make matters worse, you may be out of work indefinitely. You do not have to attempt to go through this rough journey by yourself.
Instead, you can reach out to Van Law for a Redmond truck accident lawyer. Our law firm can help you recover financial compensation from the at-fault party in your accident. We provide a free consultation where you can learn about your legal options and discuss your case with us.
How Much Money Can a Redmond Truck Accident Attorney Help You Recover?
There's no way of telling you how much money you can get for your truck accident in Redmond, WA without speaking to you about your case and examining your accident-related losses. That's why we encourage you to contact us as soon as possible.
In the meantime, it's helpful to understand how attorneys calculate compensation after accidents. To start, the state of Washington allows injury victims to recover damages for economic and non-economic losses under RCW § 4.56.250. The latter refers to hardships inflicted upon you that are not financial while the former refers to tangible expenses.
For example, your truck accident could have resulted in a back injury that put you out of work. The pain you feel in your back is a non-economic loss, while the inability to earn money is an economic loss. 
Truck Accident Damages You Can Recover
Our Redmond truck accident attorneys gather information about your losses to determine how much money the accident has cost you and the suffering it has caused in other areas of your life. You could recover damages for:
Medical expenses

Lost income

Reduced ability to earn

Physical therapy

Chiropractic services

Property damage, including damage to your vehicle

Travel costs

Replacement household services 

Emotional distress

Inconvenience

Loss of enjoyment 

Decreased quality of life
For a free legal consultation with a truck accidents lawyer serving Redmond, call (725) 900-9000
Our Redmond Truck Accident Attorney Can Take Your Case With No Upfront Charge
Our personal injury lawyers don't take any money upfront to start your case. We work on a contingency-fee-basis, which means we only receive payment when we win or settle your truck accident case. We want you to have the confidence that our attorneys are fighting hard for every dollar you deserve. 
Redmond Truck Accident Lawyer Near Me (725) 900-9000
Our Truck Accident Lawyers in Redmond, WA Come Highly Rated
The truck accident lawyers serving Redmond, WA at our firm have more than 100 years of collective legal experience. Under the leadership of founding attorney Sandy Van, we have received numerous honors as one of the top-rated law firms in Washington and parts of Nevada. We are recognized as Avvo.com's Client Choice recipient and Martindale-Hubbell's Client Champion.
Click to contact our Washington Truck Accident Lawyers today
Working With Our Truck Accident Attorneys in Redmond, WA
When you work with a Redmond commercial truck accident lawyer on our team, we handle every facet of your case. Our lawyers can:
Investigate your truck accident

– We look for evidence of negligence from the truck driver, motor carrier, or the driver's employer if different from the motor carrier. Determining how the crash started provides key insight.

Determine who is liable

– Going after the right party is essential to your financial recovery. Once we know who caused the truck accident, we can identify who is liable for your damages.  

Prove your injuries and losses

– We gather documentation demonstrating

your injuries and losses

like medical reports and medical bills, testimony from experts and family, and receipts.

Deal with the insurance company

– We handle correspondence with the insurer, submitting documents, answering questions, and negotiating your settlement 

File a lawsuit

– In the event we cannot reach a proper agreement with the insurance company, we can file a lawsuit to recover your compensation in court. We are courtroom litigators, so we build your truck accident claim with the expectation of going to trial. 
Complete a Free Case Evaluation form now
How Much Time Do Truck Accident Victims in Redmond, WA Have to File a Lawsuit?
Under RCW 4.16.080, the statute of limitations for personal injury lawsuits in Washington state is typically three years from the date of injury. This is not an extraordinary amount of time to work through the process of medical treatment, investigation, negotiation, and other aspects of your case.
Our truck accident attorney in Redmond will work hard to get your case filed in court before the statute of limitations expires.
Who Is Liable for Your Redmond Truck Accident?
Large truck accidents are often the fault of the truck driver, with 87% of accidents attributed to driver error, according to the Federal Motor Carrier Safety Administration's Large Truck Crash Causation Study. However, that doesn't mean the driver is solely responsible for paying damages. Often the driver's employer, which may or may not be a motor carrier, is liable for damages through vicarious liability. Other times, the employer may have been negligent in hiring, retaining, or supervising the driver, allowing the accident to take place.
Federal regulations require trucking companies to perform background checks on the driver, as well as search their driving history and criminal record. Truck companies are also to enforce federal hours of service rules. Instead, many motor carriers encourage drivers to flout those regulations and drive under physical and mental exhaustion at the risk of their safety and the safety of others.
Potentially Liable Parties in a Truck Crash
The employer or motor carrier isn't the only one who could bear responsibility for a truck crash. Trucking operations are run through multiple partnerships and people. Potentially liable parties in a truck accident include:
Truck drivers 

Trucking companies 

Freight brokers

Truck leasing companies

Truck manufacturers

Cargo loading companies

Tire manufacturers

Third-party vehicle drivers
Our Redmond truck accident attorneys will conduct a thorough workup of your case to ensure we hold the right party responsible.
The Diverse Legal Staff at Van Law Is Ready to Serve You in Your Truck Accident Case
If you need a truck accident lawyer in the Redmond, Washington area, contact Van Law. Our diverse legal staff can assist clients in English, Spanish, and Mandarin. We also make home or hospital visits if you are unable to travel. 
Call us today for your free consultation.
Client Testimonials
These guys are amazing. Helped me throughout the process. Always there when I need help. Inititailly called a law firm (the one that has lots of ads on the radio), but they declined my case. Van Law Firm accepted my case without a second thought! Kudos to Daniel, my case manager, and Amanda who expedited my payment process. Highly recommended.
Milby Mags
Got in an accident at the beginning of the year and they have been awesome, especially with it being my first accident and me being like this. They have been very communicated, stayed in contact with me the whole time, giving me updates when there were any and even when there weren't and answered any question I had. I would recommend them to anyone. Everyone I have talked to there has been very friendly. I would give them a 10 out of 10.
Ethan Gullet
They made sure that my insurance company covered what I paid for them to which included the gap for my car that was totaled. My medical costs were taken care of and reduced substantially so I was able to get more on my settlement. My case manager, Will Garcia, was always helpful in assisting me and answering any questions I had. They really did an amazing job with my case. I would definitely recommend them to anyone in need of this type of legal help. Most lawyers do not help you with the recovery of the car and rental etc. They are amazing.
Teresa Cuthbertson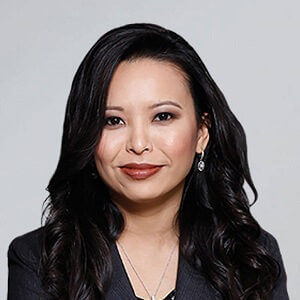 Have you been injured? We can help.
Fill out the form below, and we will get back to you very soon.