Our Van Law Redmond personal injury lawyers represent clients hurt by someone else's negligence in King County, Washington. If another party's careless or reckless behavior caused your injuries, you can pursue compensation and hold them accountable with help from Van Law.
A personal injury lawyer from our team will review your case for free and discuss your rights and options for pursuing fair compensation. If you want to hire our team, there are no upfront fees. You do not have to pay a retainer before we will go to work for you.
Let Our Redmond Personal Injury Lawyers Seek Your Recoverable Damages
When you work with our personal injury attorney in Redmond, WA, our team pursues fair compensation for the full range of expenses and losses you experienced because of your accident and injuries. Each claimant has a unique list of costs incurred because of their varying injuries, required treatment, and lasting trauma from the accident.
Our Van Law attorneys identify the recoverable damages in each case and pursue a payout to adequately cover them. We believe the at-fault party should pay for these expenses and losses, not our client.
Some common types of recoverable damages in personal injury cases include:
Medical treatment and related expenses, present and future
Income losses if you miss time at work
Reduced ability to work and earn due to lasting injuries
Property damages, such as car repairs after a crash
Pain and suffering
Mental anguish
Lost life enjoyment
Your Family Could Recover Wrongful Death Damages
We also pursue wrongful death damages for families who lost loved ones in personal injury incidents in Redmond. Our attorneys seek damages for families that could include:
Funeral and burial or cremation costs
Lost financial support
Loss of household services
Medical bills for any treatment provided
Loss of the decedent's love and companionship
If your loved one died from injuries in a negligence accident, we are here to advocate for you. We can explain who is eligible to file a wrongful death lawsuit when you reach out to us.
For a free legal consultation with a personal injury lawyer serving Redmond, call (725) 900-9000
Van Law's Redmond Personal Injury Lawyers Represent Injured Clients
The Van Law attorneys want to help you hold the negligent party accountable and recover monetary damages in your Redmond case today. We handle a wide range of personal injury cases across King County and elsewhere in Washington State. This includes:
Auto accidents
Slip and falls
Trip and falls
Other premises liability injuries
Truck accidents
Our client testimonials indicate how much our clients trust us to help them recover compensation and give them the best chance at a full recovery. We fight for the compensation they need and deserve, ensuring we consider their future treatment and care needs, too. This does not guarantee we will recover money in your case, but it should show you that we often succeed in doing so for our clients.
Van Law is a contingency-fee law firm. We do not ask personal injury clients to pay any upfront fees. Instead, we take our attorney's fees from the settlement or verdict we win in their cases. If we do not recover compensation, they do not pay. This means we can work on your case today regardless of your ability to pay anything upfront.
Redmond Personal Injury Lawyer Near Me (725) 900-9000
How Our Personal Injury Attorney in Redmond, WA, Recovers Compensation
There are generally two ways we can recover compensation for a client hurt in a negligence accident. We could:
File an insurance claim
Submit a personal injury lawsuit
Many cases can settle without requiring a lawsuit. When a lawsuit is filed, settlements are still more common than taking the case to trial.
Our team will determine what a fair settlement might look like in your case and demand the at-fault party's insurer pay you appropriately. The insurer may counter with a much lower offer, however, this begins back-and-forth negotiations. We will work towards getting you the highest possible settlement, even if we need to sue.
When necessary, a Van Law personal injury lawyer from Redmond, WA, will represent a client at trial. This requires us to present strong evidence to demonstrate what occurred and how it affected our client's everyday life. Once we present our case, we ask the judge or jury to award appropriate compensation for our client based on their related damages.
Click to contact our Washington Personal Injury Lawyers today
Building a Compelling Personal Injury Case to Hold the Negligent Party Accountable
All personal injury cases are based on negligence. One party's carelessness or recklessness caused the other to suffer injuries and financial losses. Documenting what happened and showing who is legally liable is at the heart of recovering fair compensation in these cases.
There are four elements to negligence:
The liable party owed you a duty of care
They breached this duty
Their breach caused the personal injury accident
You suffered damages because of the at-fault party's negligence
For example, property owners must keep their property free from unreasonable hazards. If there was a spill no one cleaned up for an hour, this could be a breach of their duty to guests. It could cause a slip and fall, resulting in serious injuries.
Our attorneys know how to build these cases, identifying and preserving relevant evidence for a compelling case. We investigate to determine what happened, identify all potentially liable parties, and seek the compensation our clients need and deserve based on their case facts.
Complete a Free Case Evaluation form now
Discuss Your Redmond Personal Injury Case With Our Team for Free Today
Van Law offers complimentary consultations for injured victims in Redmond, Washington. We pursue personal injury claims and lawsuits for clients in Washington State. Our lawyers may be able to secure a fair and just payout for you based on your case facts. Let us review your legal options with you today.
Contact us now for your free initial case consultation with our team.
Client Testimonials
These guys are amazing. Helped me throughout the process. Always there when I need help. Inititailly called a law firm (the one that has lots of ads on the radio), but they declined my case. Van Law Firm accepted my case without a second thought! Kudos to Daniel, my case manager, and Amanda who expedited my payment process. Highly recommended.
Milby Mags
Got in an accident at the beginning of the year and they have been awesome, especially with it being my first accident and me being like this. They have been very communicated, stayed in contact with me the whole time, giving me updates when there were any and even when there weren't and answered any question I had. I would recommend them to anyone. Everyone I have talked to there has been very friendly. I would give them a 10 out of 10.
Ethan Gullet
They made sure that my insurance company covered what I paid for them to which included the gap for my car that was totaled. My medical costs were taken care of and reduced substantially so I was able to get more on my settlement. My case manager, Will Garcia, was always helpful in assisting me and answering any questions I had. They really did an amazing job with my case. I would definitely recommend them to anyone in need of this type of legal help. Most lawyers do not help you with the recovery of the car and rental etc. They are amazing.
Teresa Cuthbertson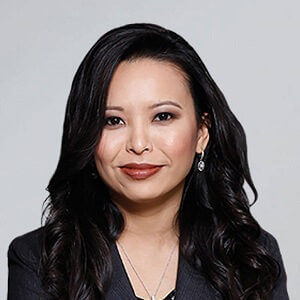 Have you been injured? We can help.
Fill out the form below, and we will get back to you very soon.