After a truck hits you and causes injuries, you may be struggling with regaining your health. You also may have financial concerns, as you are unable to work. If so, you can trust our Lynnwood truck accident lawyer to work hard to protect your rights and seek the compensation you should have.
At Van Law, we know just how important it is for you to receive money for your injuries. You may have an uncertain future because of the health problems related to your accident, and medical costs can quickly add up. The compensation we will fight for can give you peace of mind about your and your family's future.
Our Truck Accident Attorney in Lynnwood, WA, Has the Experience You Can Trust
Our team at Van Law has several decades of experience representing victims just like you. Through our many years of working with injured people, we developed numerous strategies that work, whether we are negotiating with the insurance company or standing by your side in court.
However, we do not try to fit your case into a cookie-cutter formula to make things easier on ourselves. Instead, we spend time talking with you to learn the specific circumstances that make your case unique. We learn about what you want to accomplish with your case. Our Lynwood personal injury lawyer will create a strategy designed to seek a fair payout for you.
For a free legal consultation with a truck accidents lawyer serving Lynnwood, call (725) 900-9000
At Van Law, We Treat You Like We'd Treat Our Own Family
Our team focuses on the well-being of our clients when we take on a case. We strive to treat everyone like family. That means listening to your concerns and giving you the emotional support you need to deal with the aftermath of your accident and injuries. Giving victims the help they need is extremely important to us.
At the same time, we deliver legal guidance as you seek a fair case outcome. We will provide advice on how we believe you should proceed in the case, but the final decision always rests with you. We work with you as a team, rather than dictating things to you, so everyone is always on the same page.
Lynnwood Truck Accident Lawyer Near Me (725) 900-9000
Our Lynnwood, WA, Truck Accident Attorney Works to Recover Many Types of Compensation on Your Behalf
When clients come to our office, they often feel overwhelmed by the thought of taking on their cases. Perhaps they have concerns over how they'll pay their medical bills. Others may worry about their ability to return to work, wondering if they'll ever fully recover enough of their health to regain their ability to work full-time.
No matter what kind of primary concern you have, you can be certain the team at Van Law will focus on it. We will work to pursue the damages you deserve, ensuring that we leave no expense unaccounted for. We can seek compensation for the following types of damages:
Medical Costs
Whether you need emergency medical care, care from your primary doctor, care from specialists, medical equipment at home, or ongoing care in the future, we will seek money for you that covers all these expenses.
For us to seek the proper amount in damages for you, you must be as honest as possible with us and with your doctors about your injuries. Don't try to tough out some pain you are feeling. If you develop symptoms of whiplash several days after the crash, for example, let us know. Tell doctors about any concerns you have, so they can treat you properly.
Loss of Income
If you must take time off work while recovering from your injuries, you deserve compensation for the income you were unable to earn. You did not do anything wrong to end up with debilitating injuries after the truck accident, and you should not have financial hardships related to losing your income.
Additionally, if we believe you will never return to the same level of work you were doing before the accident, we can seek compensation for the future income you will not be able to earn.
Pain and Suffering
One of the most important services our Lynnwood truck accident attorney performs for our clients is helping them receive a judgment for pain and suffering. Finding just the right amount to demand for any physical pain you may have is challenging. However, through our decades of experience, we determine the value of your pain and suffering to ensure you seek appropriate compensation.
Again, you need to tell us about any physical anguish you are feeling after the accident.
Mental Anguish
If you cannot sleep because you're reliving the moment the truck hit you, or if you are having anxiety about resuming driving, these emotional concerns can be part of any settlement.
Click to contact our Washington Truck Accident Lawyers today
Our Lynnwood, WA, Truck Accident Lawyers Will Work to Keep Your Case on Track
In the state of Washington, RCW § 4.16.080 gives victims a three-year time limit for bringing a lawsuit in personal injury cases. Van Law makes sure that we keep your case moving forward by meeting all required deadlines.
We also can help you work on reaching a negotiated settlement with the insurance company starting immediately after the crash. If the insurer refuses to negotiate in good faith, we will start the process of filing a lawsuit before the statute of limitations expires, ensuring you are eligible to receive the payment that you deserve to have.
Complete a Free Case Evaluation form now
Our Truck Accident Lawyer in Lynnwood, WA, Is Ready to Start Working on Your Case Today
At Van Law, we do not back down when facing tough circumstances in our clients' cases. We appreciate the trust you are putting in our Lynnwood truck accident lawyer, and we are ready to begin working on your case immediately.
Contact us today to discuss your truck accident during a free consultation.
Client Testimonials
These guys are amazing. Helped me throughout the process. Always there when I need help. Inititailly called a law firm (the one that has lots of ads on the radio), but they declined my case. Van Law Firm accepted my case without a second thought! Kudos to Daniel, my case manager, and Amanda who expedited my payment process. Highly recommended.
Milby Mags
Got in an accident at the beginning of the year and they have been awesome, especially with it being my first accident and me being like this. They have been very communicated, stayed in contact with me the whole time, giving me updates when there were any and even when there weren't and answered any question I had. I would recommend them to anyone. Everyone I have talked to there has been very friendly. I would give them a 10 out of 10.
Ethan Gullet
They made sure that my insurance company covered what I paid for them to which included the gap for my car that was totaled. My medical costs were taken care of and reduced substantially so I was able to get more on my settlement. My case manager, Will Garcia, was always helpful in assisting me and answering any questions I had. They really did an amazing job with my case. I would definitely recommend them to anyone in need of this type of legal help. Most lawyers do not help you with the recovery of the car and rental etc. They are amazing.
Teresa Cuthbertson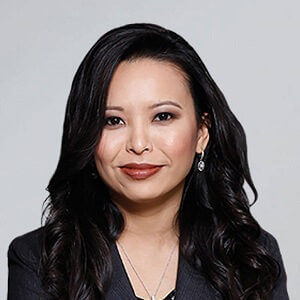 Have you been injured? We can help.
Fill out the form below, and we will get back to you very soon.