Being injured in an accident that wasn't your fault can leave you with many obstacles to overcome. Dealing with injuries, losing income, and determining if you have damage to your personal property can be stressful. You shouldn't have to handle these burdens on your own.
Our Lynwood personal injury lawyer is here to help you. You shouldn't have to carry the financial burdens being in an accident entails when it was someone else's fault. The team at Van Law is ready to help you fight for the compensation you need in order to move forward from the accident.
Our Personal Injury Attorney in Lynwood, WA Is Here To Help You After Your Accident
Life after a personal injury accident can be complicated, especially if you have sustained a serious injury. Our personal injury attorneys in Lynnwood, WA can help you prepare a strong case so you can pursue the compensation you need in order to deal with any new financial hardship as a result of your injury.
We offer personalized solutions and we are attentive to you. Our number one goal is to help you. We will communicate with you and advocate for you throughout your case. When you choose Van Law, you get compassionate guidance while you can prioritize your physical recovery.
You can count on our team to:
Investigate Your Case With Diligence
We want to make sure you receive the compensation you need to move forward from the accident. To do so, we must gather evidence to prove the liable party is responsible for the injuries and damages you have sustained.
When we conduct a thorough investigation, we collect as much evidence as possible to strengthen your case.  As a part of our investigation, we will:
Obtain a copy of the police report
Interview any witnesses
Visit the scene of the accident
Obtain any camera footage of the accident, if possible
Communicate with the other party
Collect medical reports and documentation
This information helps to determine the cause of the accident and serves as proof of the damages you suffered.
Negotiate With Insurance Agencies and Other Parties
Insurance companies can try to get you to accept a lower settlement than what you deserve, thinking you just want the accident behind you. That is why hiring a personal injury lawyer may prove beneficial in your case. We will handle negotiations with the insurance company and go over the fine print of your insurance policy to determine whether a settlement offer appropriately compensates you.
Complete Legal Paperwork on Time
We understand that legal terms can be confusing. Our knowledge helps ensure your paperwork is filled out and submitted according to legal standards. We also help you meet important case timelines. In Washington, according to RCW § 4.16.080, you have three years to file a personal injury lawsuit. Time can go by quickly, which is why it's important to get started on your case as soon after the accident as possible.
Work on a Contingency-Fee Basis
We understand the financial hardships you are experiencing as a result of a personal injury accident. This is why we work on a contingency-fee-basis. With this payment structure, our firm does not charge you any upfront fees. We only receive payment once your case is won or settled.
Handle Different Types of Personal Injury Cases
At Van Law, we represent many different victims in a wide range of personal injury cases. Some of our personal injury practice areas include:
Car accidents
Truck accidents
Motorcycle accidents
Wrongful death
Slip and fall accidents
Mass torts
Product liability
However, these are just some areas we represent. If you have been injured in an accident and need legal support, we may be able to help. We offer free consultations to determine how we can best serve you. During this meeting, you can ask any questions and we will answer to the best of our ability. Once we know the specifics of your case, we can provide you with options on how to move forward.
For a free legal consultation with a personal injury lawyer serving Lynnwood, call (725) 900-9000
Our Personal Injury Attorneys Aggressively Fight for the Compensation You Deserve
The aftereffects of an accident can leave you with financial hardships, depending on how severe your injuries and damages are. Our team will assess your case to determine which damages you can recover.
Most personal injury victims are eligible to recover both economic and non-economic damages.
Economic Damages You Could Recover in Lynwood
You could receive compensation for the economic damages you suffered. This makes up for the financial losses your accident and injuries caused.
Examples of recoverable economic losses include:
Lost income if you had to spend time away from work recovering from your injuries.
Reduced earning capacity. If your injuries result in a change in how you can make money, you may be able to recover compensation.
Medical costs. This can include past and future medical care needed due to the injuries you sustained.
Costs of living with a disability. If your injury results in a disability, it may require you to change your lifestyle. A financial award could help cover the costs to make the changes needed.
Repair or replacement of property. The property will be valued at fair market value to recover the costs of property damaged in the accident.
Non-Economic Damages You Can Seek in a Personal Injury Case
Pain and suffering

This can include physical pain you are suffering due to the pain and discomfort you are experiencing from the trauma of the accident.

Mental anguish 

Many accident victims suffer mentally and emotionally after an accident. You could experience post-traumatic stress disorder (PTSD) which can make adjusting and coping with life after the accident difficult.
Lynnwood Personal Injury Lawyer Near Me (725) 900-9000
Call Van Law Today to Work With a Personal Injury Lawyer Serving Lynwood, WA
When you are ready to take the first step in your case, call the personal injury team at Van Law. We are ready to serve you and help you seek the compensation you need in order to move forward from the accident.
Contact us today to get started with your free consultation. A member of our team is available 24/7 to take your call.
Client Testimonials
These guys are amazing. Helped me throughout the process. Always there when I need help. Inititailly called a law firm (the one that has lots of ads on the radio), but they declined my case. Van Law Firm accepted my case without a second thought! Kudos to Daniel, my case manager, and Amanda who expedited my payment process. Highly recommended.
Milby Mags
Got in an accident at the beginning of the year and they have been awesome, especially with it being my first accident and me being like this. They have been very communicated, stayed in contact with me the whole time, giving me updates when there were any and even when there weren't and answered any question I had. I would recommend them to anyone. Everyone I have talked to there has been very friendly. I would give them a 10 out of 10.
Ethan Gullet
They made sure that my insurance company covered what I paid for them to which included the gap for my car that was totaled. My medical costs were taken care of and reduced substantially so I was able to get more on my settlement. My case manager, Will Garcia, was always helpful in assisting me and answering any questions I had. They really did an amazing job with my case. I would definitely recommend them to anyone in need of this type of legal help. Most lawyers do not help you with the recovery of the car and rental etc. They are amazing.
Teresa Cuthbertson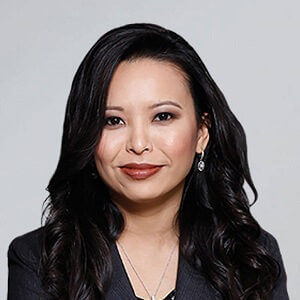 Have you been injured? We can help.
Fill out the form below, and we will get back to you very soon.