All truck drivers are responsible for following federal laws and regulations as well as traffic laws while they are on the road. However, when a truck driver is negligent, an accident can occur that impacts other drivers and their families. 
Truck accidents often result in severe injuries, devastating financial expenses, and the death of a loved one. A Federal Way truck accident lawyer from Van Law can handle your legal case for compensation while you focus on your recovery. 
Your Federal Way Truck Accident Lawyer Can Recover Damages for You
A commercial truck accident differs from a typical car accident, as the risk and potential damage are much greater. The greater the damages, the more compensation you could recover for your injuries and expenses. After suffering an injury in an accident with a truck, you could require surgery, hospitalization, long-term care, home care, physical therapy, medication, and special equipment and devices.
You might have temporary or permanent damage from injuries such as a traumatic brain injury, neck injury, or spinal cord injury. They can leave you unable to continue working, making it difficult to earn an income to pay the bills.
It's imperative that you recover the compensation you need from the negligent party and/or their insurance provider. However, the insurance company might drag its feet, offer you a smaller sum than you deserve, or deny your claim entirely. In these cases, you may decide to take legal action by filing a personal injury lawsuit.
Types of Damages You May Seek
A truck accident lawyer from our firm can help you recover the following damages in Federal Way, WA:
Medical expenses

Future medical costs

Lost income

Lost potential earning capacity

Household services

Property damage

Funeral expenses

Child care costs

Pain and suffering

Emotional distress

Disability

Mental anguish

Disfigurement

Lost quality of life
Multiple factors figure into the value of your claim, including the severity of your injuries and the total of your expenses. Pain and suffering damages are especially challenging to calculate, unlike medical bills and lost income, for which you can provide documentation. Washington does not cap the amount of compensation you can recover for damages, so your case could potentially be worth up to six or seven figures, and we have recovered millions for our clients.
For a free legal consultation with a truck accidents lawyer serving Federal Way, call (725) 900-9000
Our Truck Accident Lawyer in Federal Way, WA, Can Build Your Case
The legal process takes time and can be complex and technical. There are also deadlines to consider and paperwork to file. You likely have a lot on your plate after an accident, so hiring a lawyer with our firm can take the burden of handling your own legal case off your shoulders.
We understand the ins and outs of the legal process, and our training and experience give us the ability to counter the other side, which will have lawyers representing their interests. If you hire us to handle your case, we will:
Determine the liable party or parties, which may be the truck driver and the trucking company

Collect evidence to back up your claim

Calculate the value of your claim

Negotiate a settlement with the liable party and their insurer

Evaluate and review the terms of a settlement agreement with you

File a lawsuit and represent you in court
We empathize with truck accident victims like you. You have been through a trauma, and life has been full of uncertainty, especially about the future. A personal injury lawyer with our firm can recover the compensation you deserve so you regain a sense of normalcy and move forward with a more positive outlook for the future ahead.
If you lost a loved one in a truck accident, we offer you and your family our sincerest 
and most heartfelt condolences. We want to handle your wrongful death lawsuit while you take the time to grieve during this painful time.
Federal Way Truck Accident Lawyer Near Me (725) 900-9000
Our Federal Way Truck Accident Lawyer Works on Contingency
As you worry about your financial struggles during this difficult time, you may be hesitant to hire a lawyer because money is already tight enough. However, a personal injury lawyer from our firm works on a contingency fee basis, so you don't pay us unless we win your case. 
There are no upfront costs, and your lawyer will explain how payment works in more detail so there are no surprises. We also offer free consultations to evaluate your case and answer your questions. The liable party and their insurance provider should not be the only ones who have legal representation. We believe everyone should have access to an attorney regardless of their financial situation.
Click to contact our Washington Truck Accident Lawyers today
Don't Wait Too Long to Act After a Truck Accident in Federal Way, WA
Filing a lawsuit is not a decision to take lightly. Your case could take months, even years, to resolve. Still, as you consider your options, you should remain aware that you only have up to three years to file a personal injury or a wrongful death lawsuit to recover compensation for your losses, according to RCW § 4.16.080. 
If you do not meet this deadline in your case, you will lose your right to file a lawsuit, and you won't be able to recover damages through the courts. We will work to meet all deadlines in your case, including the statute of limitations, so you can hold the liable party accountable.
Complete a Free Case Evaluation form now
Consult Our Truck Accident Attorney in Federal Way, WA, Today
Justice can take time, but you deserve it nonetheless. Having our truck accident attorney handle your case in Federal Way provides you with an advocate who will protect your rights from start to finish.
Our firm is dedicated to holding negligent parties accountable. We will work to recover compensation that adequately covers your losses so you can move forward. To start a free consultation with Van Law, please contact us today. 
Client Testimonials
These guys are amazing. Helped me throughout the process. Always there when I need help. Inititailly called a law firm (the one that has lots of ads on the radio), but they declined my case. Van Law Firm accepted my case without a second thought! Kudos to Daniel, my case manager, and Amanda who expedited my payment process. Highly recommended.
Milby Mags
Got in an accident at the beginning of the year and they have been awesome, especially with it being my first accident and me being like this. They have been very communicated, stayed in contact with me the whole time, giving me updates when there were any and even when there weren't and answered any question I had. I would recommend them to anyone. Everyone I have talked to there has been very friendly. I would give them a 10 out of 10.
Ethan Gullet
They made sure that my insurance company covered what I paid for them to which included the gap for my car that was totaled. My medical costs were taken care of and reduced substantially so I was able to get more on my settlement. My case manager, Will Garcia, was always helpful in assisting me and answering any questions I had. They really did an amazing job with my case. I would definitely recommend them to anyone in need of this type of legal help. Most lawyers do not help you with the recovery of the car and rental etc. They are amazing.
Teresa Cuthbertson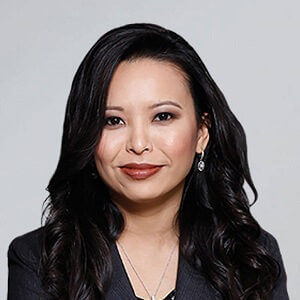 Have you been injured? We can help.
Fill out the form below, and we will get back to you very soon.