If you have injuries caused by another party's negligence or reckless actions, our Federal Way personal injury lawyer will fight for the compensation you deserve. The team at Van Law has experience in personal injury law. We've handled cases ranging from auto accidents to ziplining mishaps.
We concentrate on assisting accident victims with exceptional attention to customer service. Our team is respected and trusted throughout the state of Washington. Don't let the financial burden of a personal injury create a lifelong impact on your family.
Understanding the Compensation That Is Available to You After an Accident in Federal Way
The compensation you can recover for a personal injury will vary depending on the type, severity, and impact the injury has on your life. There are generally two categories of damages you can recover. These include economic and non-economic damages.
Economic damages come with a financial value. They can include the following:
Medical expenses, including ambulance costs, surgical procedures, and follow-up care
Property damage, where applicable
Lost income when you cannot work
Additional out-of-pocket costs directly related to your accident or injury
Non-economic damages include intangible losses you suffered as a result of your injury. Your recoverable non-economic damages may include:
Mental anguish
Pain and suffering
Scarring, disfigurement, and other non-correctable ailments
Lowered quality of life and loss of life enjoyment
While intangible losses do not come with a set monetary value, our team can calculate the total cost of your damages.
How We Determine the Value of Your Personal Injury Case
Each case is unique, with differing injuries, accident circumstances, and other parameters. We can use receipts, bills, and invoices to determine the cost of your economic losses. The non-economic losses are more complicated. We will look at many factors, including:
Specific details regarding your accident
Your injuries and their severity
The aftereffects of your injuries (pain levels and healing prognosis)
How your injury impacts your life
Once we investigate the details of your case, we can create a demand for compensation that accurately covers your losses.
For a free legal consultation with a personal injury lawyer serving Federal Way, call (725) 900-9000
The Benefits of Working With a Lawyer on Your Federal Way, WA Case
It is difficult to manage the legal process alone while you are healing from your injuries. Working with an experienced law firm allows you to focus on recovering instead of worrying about complex legal tasks. When you hire Van Law, we can take on the following responsibilities:
Investigating your accident and surrounding circumstances
Determining who or what is responsible for your injuries
Evaluating your injuries and determining a value for your case
Interviewing witnesses
Collecting evidence to support your case
Negotiating with insurance companies
Representing you in civil court if it becomes necessary
We take care of all the details. You will get frequent updates so you know the progress of your case.
Federal Way Personal Injury Lawyer Near Me (725) 900-9000
Affordable Payment Options Mean Hiring Our Personal Injury Lawyer Is Risk-Free
A primary concern for many injury victims as the bills pile up is, "How can I afford a lawyer?" We make hiring an attorney an affordable option, as we operate on a contingency-fee basis. Your partnership with us begins with a free case review. We listen, then can offer advice on your steps moving forward.
Our personal injury team will discuss our fee arrangement with you. We request no upfront fees, and we will take care of any filing fees or other expenses involved in filing your case. When you receive a final settlement check or court award, we will collect our fees and reimbursement for our expenses.
Our zero-risk payment plan ensures that you have top-notch legal representation without worrying about retainer fees and other unexpected expenses. We don't get paid until you do.
Click to contact our Washington Personal Injury Lawyers today
Personal Injury Cases Can Arise From Any Kind of Federal Way Accident
Personal injuries can happen in a variety of different types of accidents. Some of the most common cases we handle at Van Law involve injuries that were sustained in:
Car, truck, or motorcycle accidents
Bicycle or pedestrian accidents
Slip and fall incidents
Workplace accidents
Construction accidents
Dog bites
Mass transit accidents
If you have severe injuries from any accident, our team is here to support you. We are happy to explain your legal options and discuss your next steps when you reach out to us.
Complete a Free Case Evaluation form now
Understanding the Deadlines to File a Lawsuit in Federal Way, Washington
In general, all personal injury cases in Washington have a three-year filing deadline, per RCW § 4.16.080. Failing to take prompt action may result in losing compensation.
If your family lost a loved one in an accident, you could be eligible for compensation covering some costs associated with their death. Only certain family members may file for and claim benefits. The statute of limitations in wrongful death cases is generally three years, but you should not wait too long to get started. Discussing any accidental death with a wrongful death attorney that can guide you as your family grieves may be beneficial.
Determining Liability in a Federal Way Personal Injury Case
During our investigation, we will determine who or what was at fault for your accident. While car accidents are relatively straightforward, a truck accident may have several liable entities.  Likewise, slip and fall accidents, workplace mishaps, and construction accidents may have multiple liable parties. Our investigation will uncover who should be responsible for your compensation.
The liable party could be:
A drunk driver
A negligent property owner
The party that failed to properly load cargo onto a commercial truck
We must investigate the details of your case to determine liability.
Your Next Steps After a Personal Injury Accident
If you are ready to get started on your case, consider contacting our personal injury lawyer in Federal Way, WA. Other things you can do include:
Ensure that a police report is on file
Seek medical attention
Obtain pictures of the accident scene
Write down your account of your accident
When you write down your account of the accident, try to include the names of any witnesses, with contact information if you have it. If your accident occurred outside, try to include a brief description of the weather. Add as many details as you can recall.
Choose Van Law for Your Personal Injury Attorney in Federal Way, WA
At Van Law, our Federal Way personal injury lawyer is available and ready to fight for your compensation. Our experience handling injury cases offers peace of mind.
You are not traveling this road alone. Contact our team to get started today.
Client Testimonials
These guys are amazing. Helped me throughout the process. Always there when I need help. Inititailly called a law firm (the one that has lots of ads on the radio), but they declined my case. Van Law Firm accepted my case without a second thought! Kudos to Daniel, my case manager, and Amanda who expedited my payment process. Highly recommended.
Milby Mags
Got in an accident at the beginning of the year and they have been awesome, especially with it being my first accident and me being like this. They have been very communicated, stayed in contact with me the whole time, giving me updates when there were any and even when there weren't and answered any question I had. I would recommend them to anyone. Everyone I have talked to there has been very friendly. I would give them a 10 out of 10.
Ethan Gullet
They made sure that my insurance company covered what I paid for them to which included the gap for my car that was totaled. My medical costs were taken care of and reduced substantially so I was able to get more on my settlement. My case manager, Will Garcia, was always helpful in assisting me and answering any questions I had. They really did an amazing job with my case. I would definitely recommend them to anyone in need of this type of legal help. Most lawyers do not help you with the recovery of the car and rental etc. They are amazing.
Teresa Cuthbertson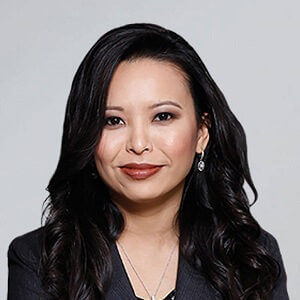 Have you been injured? We can help.
Fill out the form below, and we will get back to you very soon.