Getting injured in a motorcycle accident can leave you with injuries that could impact your physical and mental health for the rest of your life. Because of the lack of protection motorcyclists have when riding, the aftermath of those injuries could cause you to endure significant medical treatments. 
A Vancouver motorcycle accident lawyer from Van Law can stand up for you during this difficult time. Our attorneys will work to identify the liable party and speak to their insurance company on your behalf. We understand the difficulties you could face going through this process alone, so our lawyers can provide the support and legal guidance you need while you recover. 
Why Choose Our Law Firm to Fight Your Motorcycle Accident Case in Vancouver?
At Van Law, we advocate aggressively for our clients to recover appropriate compensation for their losses. When you choose us, you can expect us to do everything in our power to help you reach a successful outcome in your case. Although monetary compensation can't make your injuries go away, it can provide you with peace of mind that you won't suffer financially because of your injuries. 
Our motorcycle accident lawyers in Vancouver, WA, can take the following steps to help you pursue compensation: 
We can go to the accident scene and investigate what happened. While on the accident scene, our team can locate any surveillance cameras that could have recorded the motorcycle accident. We can review the footage to prove fault in the accident. 

Your lawyer can speak to witnesses to understand what they witnessed before, during, and after the accident. Our team can gain valuable insights that can help to corroborate your story by speaking to witnesses. 

Our attorneys can speak to the insurance companies for you so that your focus can be on recovering from your injuries. 

We can determine the value of the damages you suffered by reviewing your losses and calculating their value.

Van Law can negotiate with the opposing counsel and prove to them why you deserve to recover the amount of compensation you seek.

We will go up against the opposing counsel in a trial by filing a lawsuit against them if they won't pay you for the compensation you deserve. 
In Washington, RCW § 4.16.080 states that you typically have three years to file a motorcycle accident lawsuit. After three years, you could lose your opportunity to get compensated for your losses. 
Because of this deadline, our attorneys can work tirelessly to ensure you don't miss out on receiving compensation. When you get in touch with us soon after the accident, we can have enough time to build a strong case.
Hear About the Great Things Our Past Clients Say About Our Legal Team Serving Vancouver 
The legal team at Van Law puts our clients first. Because of this, they have positive things to say about us. Reviews past clients have left include:
"Thank you, Norma, and Llanneris for always communicating with me through this process. I got referred here by a friend and I absolutely made the right choice in choosing this law firm. Thank you for always helping and being very professional. Customer service exceeded my expectations. Thank you again. Recommend 100%." – Aidee 
"These guys are amazing. Helped me throughout the process. Always there when I need help. Initially called a law firm (the one that has lots of ads on the radio), but they declined my case. Van Law Firm accepted my case without a second thought! Kudos to Daniel, my case manager, and Amanda who expedited my payment process. Highly recommended." – Milby 
"Had a great experience with Van Law Firm and a special thanks to Norma and her team for all the help and getting me the proper care and compensation." – Ivan 
We feel so humbled at the wonderful things our past clients have said about Van Law. Knowing how much we have helped people throughout their lives inspires us to keep fighting for each client.
For a free legal consultation with a motorcycle accidents lawyer serving Vancouver, call (725) 900-9000
Damages You Could Recover After Getting in a Vancouver Motorcycle Accident
Our motorcycle accident attorneys in Vancouver, WA, can fight for you to recover every damage you lost. When someone else causes you to suffer damages, you deserve justice. The team at Van Law can help you seek financial recovery for:
Medical expenses:

Any expense you incurred because of medical treatments you need to treat any injuries you sustained.

Future medical expenses:

If you need medical treatments after your claim settles or you win in court, you could include the estimated cost of your future medical expenses.

Expenses for rehabilitative treatments:

Many motorcycle accident victims require physical or occupational therapy to gain independence or increase mobility.

Lost income:

Income you lose because of missed work if you couldn't work for a period during your injury recovery.

Diminished earning capacity:

In the event you can't earn the same salary you could before your accident, you could pursue compensation for your diminished ability to earn money.

Pain and suffering:

If you deal with physical pain because of your injuries, you could seek compensation for pain and suffering. Our attorneys can utilize tools to determine how much compensation to seek for this loss. 
In addition to calculating your damages, our legal team can also collect imperative evidence to prove you suffered accident-related losses. Without evidence, the insurance company could deny your claim. Our team can investigate thoroughly to ensure we gather ample evidence in your case. 
Vancouver Motorcycle Accident Lawyer Near Me (725) 900-9000
Contact Van Law Today for a Free Consultation
To discover more about the legal options you have after a motorcycle accident, contact Van Law today. When you contact Van Law, you can have a free consultation during which our team can explain how we can help you seek justice. 
With our Vancouver motorcycle accident attorneys by your side, you can rest assured that all legal matters will be taken care of. You only need to focus on resting and recovering. Call us today, and let us fight for the settlement you deserve. 
Client Testimonials
These guys are amazing. Helped me throughout the process. Always there when I need help. Inititailly called a law firm (the one that has lots of ads on the radio), but they declined my case. Van Law Firm accepted my case without a second thought! Kudos to Daniel, my case manager, and Amanda who expedited my payment process. Highly recommended.
Milby Mags
Got in an accident at the beginning of the year and they have been awesome, especially with it being my first accident and me being like this. They have been very communicated, stayed in contact with me the whole time, giving me updates when there were any and even when there weren't and answered any question I had. I would recommend them to anyone. Everyone I have talked to there has been very friendly. I would give them a 10 out of 10.
Ethan Gullet
They made sure that my insurance company covered what I paid for them to which included the gap for my car that was totaled. My medical costs were taken care of and reduced substantially so I was able to get more on my settlement. My case manager, Will Garcia, was always helpful in assisting me and answering any questions I had. They really did an amazing job with my case. I would definitely recommend them to anyone in need of this type of legal help. Most lawyers do not help you with the recovery of the car and rental etc. They are amazing.
Teresa Cuthbertson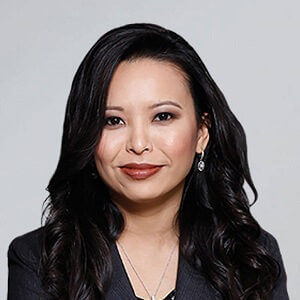 Have you been injured? We can help.
Fill out the form below, and we will get back to you very soon.