Motorcyclists feel confident in their ability to navigate the roads on a less protected mode of transportation. Unfortunately, they can't control the actions of drivers in large vehicles who may drive recklessly, be distracted, or simply not see the rider at all.
When motorcycle accidents occur due to the actions of another party, riders can seek compensation for their injuries and related losses. A Tacoma motorcycle accident lawyer with Van Law is able to represent you in a personal injury claim. We offer free initial consultations, so you can understand your rights and options in the state of Washington.
We Are an Award-Winning Tacoma Personal Injury Firm
The motorcycle accident lawyers in Tacoma, WA at our firm are a part of an award-winning team. Our managing attorney and founder Sandy Van has been recognized by peers and clients for her excellence in trial litigation and client service. Clients and their families have given us five-star reviews like the following:
"These guys are amazing. Helped me throughout the process. Always there when I need help. Initially called a law firm (the one that has lots of ads on the radio), but they declined my case. Van Law Firm accepted my case without a second thought! Kudos to Daniel, my case manager, and Amanda who expedited my payment process. Highly recommended." – Milby
"…Thank you for always helping and being very professional. Customer service exceeded my expectations. Thank you again. Recommend 100%." – Aidee 
We are a law firm that is compassionate and driven to succeed on behalf of those we serve. Our personal injury lawyers have recovered well over $50 million for clients and have helped give justice to victims who were hurt due to the negligent and wrongful actions of others.
For a free legal consultation with a motorcycle accidents lawyer serving Tacoma, call (725) 900-9000
How Much Does a Tacoma Motorcycle Accident Attorney Cost?
Building a case for compensation with an injury lawyer at our firm costs you nothing upfront. We work on a contingency-fee basis, which is just another way of saying we only charge you if we win your case.
Our motorcycle accident lawyers serving Tacoma, WA don't take a dime from you out-of-pocket. A successful resolution to your case means we'll take our legal fees as a percentage of the compensation we recover for you.
Tacoma Motorcycle Accident Lawyer Near Me (725) 900-9000
What Is Compensation in a Motorcycle Accident Case Based on?
Compensation in a motorcycle accident case is based on your injuries and accident-related losses. Washington state lets injury victims seek damages for economic and non-economic losses from the party who caused their accident.
Your economic losses are usually the first consideration as they are generally easier to track and prove. They result from the accident and are quantifiable. Medical bills, a damaged motorcycle, or the cost of paying for rides in the absence of your own transportation are examples of economic losses.
Non-economic losses don't have a financial value but detract from your life in other ways. A brain injury, broken collar bone, clinical depression, and fear of traveling are non-economic losses. Though they are not related to money, you can still recover compensation for them.
Our Tacoma motorcycle injury lawyers will help you figure out which losses you've experienced qualify for compensation. You could recover damages for:
Medical treatment, both present and future
Lost income from missed work
Lost earning ability
Motorcycle repair or replacement
Damaged personal property
Transportation expenses
Pain and suffering
Emotional distress
Lost enjoyment or quality of life
Click to contact our Washington Motorcycle Accident Lawyers today
Statute of Limitations for a Tacoma Washington Motorcycle Accident Lawsuit
Per RCW 4.16.080, you have three years to file a personal injury lawsuit. However, certain circumstances could alter your lawsuit-filing timeline. You should consider speaking to a lawyer right away to not only find out when your legal deadline is but also to get your case started.
Filing after the statute of limitations expires is likely to end with the judge throwing out your case. Our motorcycle accident lawyers in Tacoma, WA work hard to ensure they build a compelling case and get it filed in court before it's too late.
Complete a Free Case Evaluation form now
Our Tacoma Motorcycle Accident Attorneys Find Out Who's Liable
If you were the victim of a motorcycle accident that another driver caused, you are entitled to recover compensation. Many clients can recover the compensation they need by filing an insurance claim.
If your damages exceed the policy limits, you may pursue the at-fault driver to recover the remaining portion. Alternatively, a third party could have contributed to your motorcycle crash, allowing you to seek damages from a separate source.
Ultimately, the party you seek compensation from depends on the details of your case. Your Tacoma motorcycle accident attorney may investigate your case to determine if multiple parties played a role in your accident, such as a governmental entity, tire company, or car company. Liable parties often include:
Drunk drivers
Drivers who were distracted by their cellphone, radio, or other passengers in their vehicle
Drowsy drivers
Aggressive drivers
Our Lawyers in Tacoma, WA Can Determine Negligence
As we conduct a workup of your accident and build your case, our attorneys search for evidence of negligence from those who caused the crash. All drivers are obligated to operate a vehicle safely and to reduce the risk of harm to themselves and others. This includes following traffic rules and driving attentively.
When drivers fail to exercise the care required to drive safely, the law considers them negligent. In a nutshell, we look for four specific elements to build a negligence case:
The driver had to provide a duty of care. This means they were responsible for keeping other road users safe.
They breached their duty of care by demonstrating negligence.
Their negligence was the cause of the motorcycle collision.
You suffered damages as a result of the crash the other party caused.
Our team can gather evidence to satisfy these elements of negligence.
The Motorcycle Accident Lawyers in Tacoma, WA at Van Law Can Achieve Results for You
At Van Law, our Tacoma motorcycle accident lawyers are passionate about achieving results for you. We will advocate for you throughout your case.
Call us today for a free consultation and get on the road to financial recovery. Our team can take your call 24/7.
Client Testimonials
These guys are amazing. Helped me throughout the process. Always there when I need help. Inititailly called a law firm (the one that has lots of ads on the radio), but they declined my case. Van Law Firm accepted my case without a second thought! Kudos to Daniel, my case manager, and Amanda who expedited my payment process. Highly recommended.
Milby Mags
Got in an accident at the beginning of the year and they have been awesome, especially with it being my first accident and me being like this. They have been very communicated, stayed in contact with me the whole time, giving me updates when there were any and even when there weren't and answered any question I had. I would recommend them to anyone. Everyone I have talked to there has been very friendly. I would give them a 10 out of 10.
Ethan Gullet
They made sure that my insurance company covered what I paid for them to which included the gap for my car that was totaled. My medical costs were taken care of and reduced substantially so I was able to get more on my settlement. My case manager, Will Garcia, was always helpful in assisting me and answering any questions I had. They really did an amazing job with my case. I would definitely recommend them to anyone in need of this type of legal help. Most lawyers do not help you with the recovery of the car and rental etc. They are amazing.
Teresa Cuthbertson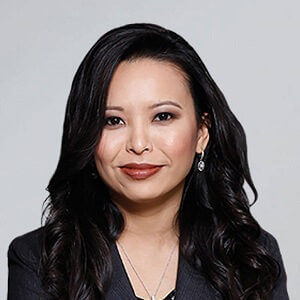 Have you been injured? We can help.
Fill out the form below, and we will get back to you very soon.