Due to the size of most motorcycles, riders experience lower visibility to other drivers, increasing the likelihood of accidents. You deserve compensation when you are involved in a motorcycle crash that wasn't your fault. A Spokane motorcycle accident lawyer from Van Law has experience helping accident victims seek justice.
Motorcycle riders are less protected than passengers in a car, which can lead to traumatic injuries in the case of a collision. Our motorcycle accident attorney in Spokane, WA, can work on building a strong case while you focus on regaining your health.
Recoverable Damages After a Motorcycle Accident in Spokane
We will discuss two types of recoverable damages after an accident: economic and non-economic losses. The amount of compensation you can recover depends on the circumstances of your accident, including:
Severity of injuries
Amount of property damage
Prognosis for recovery
Economic losses are reimbursable expenses or damages that have documentation specifying a monetary figure. Non-economic losses cover the damages that don't have a monetary equivalence including emotional loss. If you talk about your losses with a motorcycle accident attorney you can learn about the compensation that may be available to you.
Reimbursable Losses Available as Economic Damages
In general, our motorcycle accident lawyer in Spokane, WA, will seek reimbursement for your expenses in some of the following areas:
Medical costs

include ambulance transportation, emergency room treatment, diagnostic testing, surgical procedures, and follow-up care. 

You may also incur expenses for medications, medical devices, home nursing services, and home modifications, which might be recoverable.

Property damage

can include the repair or replacement of your motorcycle and anything you may have had in your possession during the accident, such as a watch, computer, or cellular phone.

Lost income

is sought when you cannot work due to your injuries. This includes past, current, and future income loss related to your injuries. 

You may also be able to recover compensation for reduced earning capacity if you will never return to the same job because of your injuries. 

Additional

out-of-pocket expenses can include the costs of Uber or other ridesharing services, public transportation, medical transportation to and from doctor appointments, childcare costs, and any expenses you have because of the accident.
We will compile and organize all your expenses and compute a fair settlement to cover your injuries through the completion of your expected recovery period.
Intangible Recoverable Losses Available as Non-Economic Damages
A motorcycle accident doesn't just create physical injury. Trauma can create unique emotional damage that isn't visible but can be as debilitating as your physical injuries. Non-economic losses compensate you for the emotional turmoil of an accident and can include the following damages:
Pain and suffering

accounts for the physical pain caused by your injury. 

Mental anguish

helps to financially cover the effect an accident has on your mental health. 

A motorcycle wreck can bring anxiety, paranoia, depression, and other emotional responses. Compensation can assist in seeking proper therapy and treatment.

Loss of life enjoyment can compensate you for hobbies and activities you once enjoyed but can no longer participate in because of your injuries.
Non-economic damages take care of your emotional injuries. While there is no exact price tag on these damages, our team will use tools and formulas to calculate fair compensation.
For a free legal consultation with a motorcycle accidents lawyer serving Spokane, call (725) 900-9000
Motorcycle Accidents Can Lead to Fatal Injuries
A motorcycle accident can take the life of a rider or passenger. After losing a family member, we can fight for you to receive compensation to ease the financial burden of a sudden death. If you have lost someone, a wrongful death attorney from our team can guide your family toward compensation for your loss.
Some damages we can request compensation for include:
Funeral and burial expenses

can include a casket, cremation, a burial plot, an urn, and all associated costs.

Final medical care

for any attempted life-saving measures taken before the death. These costs might include an ambulance, emergency room treatment, medications, diagnostic testing, surgery, or anything done to save your family member's life.

Lost financial support if the deceased was your family's primary source of support. We will use previous income statements and project future earning potential to compute a fair level of compensation for your family.
Wrongful death cases can only be filed by certain parties. Consulting with a law firm familiar with motorcycle accidents and wrongful death litigation can be helpful.
Spokane Motorcycle Accident Lawyer Near Me (725) 900-9000
Excellent Reasons to Consider Working With Our Law Firm After Your Motorcycle Accident
It isn't always easy to gather all the information necessary to file a claim or lawsuit. Our law firm can be helpful because our team handles all the details of your case for you.
During a free case review, our motorcycle accident team will tell you your options for seeking compensation and give you details on how we would proceed with your case.
We believe in honest communication and will not use any complex legal terms. While working with our team, you can concentrate on recovery, and we do all the legwork to build a strong case for you.
Our Payment Arrangement Means No Upfront Costs for You
In addition to our free case evaluation, we offer a contingency-fee payment arrangement that involves no upfront costs from you. Our team will build your case, pay filing fees, and request payment once we resolve your case.
When you receive payment via a settlement or after a lawsuit and court award, we will receive our fees and reimbursement for expenses when you get a check.
Click to contact our Washington Motorcycle Accident Lawyers today
There Is a Deadline to File Motorcycle Accident Lawsuits
Per RCW § 4.16.080, the statute of limitations in Washington state is three years for personal injury and wrongful death lawsuits. You must file promptly, as a late filing may cause the dismissal of your case.
With enough notice from you, our team will have time to collect evidence, file case paperwork, and work to submit your lawsuit before the deadline runs out.
Complete a Free Case Evaluation form now
Finding the Right Motorcycle Accident Attorney in Spokane, WA
If you were involved in a motorcycle accident or lost a loved one to one, a Spokane motorcycle accident lawyer from Van Law is standing by to work with you. Our personal injury team has experience with all types of motor vehicle accidents. Begin your case by contacting us for your free case review.
Client Testimonials
These guys are amazing. Helped me throughout the process. Always there when I need help. Inititailly called a law firm (the one that has lots of ads on the radio), but they declined my case. Van Law Firm accepted my case without a second thought! Kudos to Daniel, my case manager, and Amanda who expedited my payment process. Highly recommended.
Milby Mags
Got in an accident at the beginning of the year and they have been awesome, especially with it being my first accident and me being like this. They have been very communicated, stayed in contact with me the whole time, giving me updates when there were any and even when there weren't and answered any question I had. I would recommend them to anyone. Everyone I have talked to there has been very friendly. I would give them a 10 out of 10.
Ethan Gullet
They made sure that my insurance company covered what I paid for them to which included the gap for my car that was totaled. My medical costs were taken care of and reduced substantially so I was able to get more on my settlement. My case manager, Will Garcia, was always helpful in assisting me and answering any questions I had. They really did an amazing job with my case. I would definitely recommend them to anyone in need of this type of legal help. Most lawyers do not help you with the recovery of the car and rental etc. They are amazing.
Teresa Cuthbertson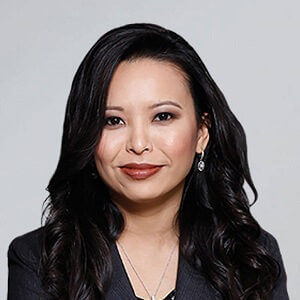 Have you been injured? We can help.
Fill out the form below, and we will get back to you very soon.