Protecting Bus Accident Victims in Las Vegas
When you're injured in a bus accident in Las Vegas or Henderson, don't rely on the transportation company's crash investigators or insurance adjusters to take care of your losses. Their main concern is their own bottom line. Our main concern is your recovery. Call our office right away to make sure your right to compensation is protected.
Determining Liability in Your Bus Crash
Determining liability in an accident involving a bus is often the most complicated part of the injury claim. Unlike traffic accidents that involve privately owned vehicles, liable parties in bus crashes often include numerous types of entities. In fact, in Las Vegas alone, the Regional Transportation Commission buses, or RTC buses have several entities. Failing to put the right entity on notice may cause you to lose your case. Factors like the type of bus in the crash, the type of entity that owns and manages the bus, and even where the bus is registered can impact a claim. There are also laws that impose special duties of care applicable to bus drivers and companies. And since bus companies are considered common carriers in Nevada, they can be held liable for injuries to passengers even when they are determined to be only "slightly at fault."
To make matters even more challenging for victims of bus crashes, bus company investigators will often attempt to take over the accident investigation. When staff representing the bus company is in charge of the investigation, they will likely try to minimize or even deny the company's liability.
For a free legal consultation with a bus accidents lawyer serving Las Vegas, call (725) 900-9000
Hiring an experienced bus accident lawyer to help determine liability after a crash can increase your chances for a successful outcome. After we perform an accident investigation, we'll look at all possible contributing factors to determine who may be liable. Individuals and other entities that may be held responsible include:
Bus drivers and their supervisors
The bus company
City government when public buses are involved
Other negligent drivers
How Much Money Can You Collect After a Bus Crash?
Las Vegas Bus Accident Lawyer Near Me (725) 900-9000
The amount of money you may be able to recover after a crash involving a mass transit vehicle can vary significantly depending on the allocation of fault, how severely you were injured, whether your injuries are permanent, whether a substantial number of victims were involved, and who owns/manages the bus involved in the crash.
In Nevada, there are limits on bus accident damage awards. These caps represent the maximum amount of money a party can be required to pay per accident. If numerous people are hurt, the maximum amount of money each victim could receive decreases.
Click to contact our Las Vegas Motor Vehicle Accident Lawyers today
For public buses owned and managed by the government, there is typically a $100,000 cap on damages per bus accident. So if Clark County is operating a bus that is in an accident and multiple people are hurt, the government agency is liable for up to $100,000 in damages.
For private buses in Las Vegas, damage limits are often much higher. When buses are operated by private entities, the companies are required to carry commercial insurance policies. The coverage on these policies generally max out at $1,000,000 or more per accident.
The determination of the cause of your bus accident, the allocation of fault, and the types of entities involved can have a substantial impact on the amount of money you can recover. Let us help make sure you recover the money your case is worth. Call our office at 702-529-1011.
Client Testimonials
These guys are amazing. Helped me throughout the process. Always there when I need help. Inititailly called a law firm (the one that has lots of ads on the radio), but they declined my case. Van Law Firm accepted my case without a second thought! Kudos to Daniel, my case manager, and Amanda who expedited my payment process. Highly recommended.
Milby Mags
Got in an accident at the beginning of the year and they have been awesome, especially with it being my first accident and me being like this. They have been very communicated, stayed in contact with me the whole time, giving me updates when there were any and even when there weren't and answered any question I had. I would recommend them to anyone. Everyone I have talked to there has been very friendly. I would give them a 10 out of 10.
Ethan Gullet
They made sure that my insurance company covered what I paid for them to which included the gap for my car that was totaled. My medical costs were taken care of and reduced substantially so I was able to get more on my settlement. My case manager, Will Garcia, was always helpful in assisting me and answering any questions I had. They really did an amazing job with my case. I would definitely recommend them to anyone in need of this type of legal help. Most lawyers do not help you with the recovery of the car and rental etc. They are amazing.
Teresa Cuthbertson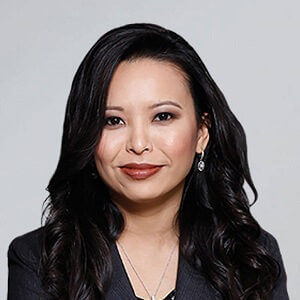 Have you been injured? We can help.
Fill out the form below, and we will get back to you very soon.