Seattle Workers' Compensation Attorneys
In the event that an individual is injured in an accident while working, both the accident and the resulting injuries may be downplayed or even ignored completely, for fear of retaliation from the employer. In other instances, workers may hold back on reporting their accident because they don't want to be a nuisance to the company by making them pay for compensation. At Van Law Firm, we get straight to work on getting you back to work, with proper treatment and reimbursement. When you work with us, we take charge of recovering your lost wages and finding you the right rehabilitation for your injuries. Call our Washington location now at (360) 200-0000 for more information and a free case evaluation.
For a free legal consultation with a workers' compensation lawyer serving Seattle, call (725) 900-9000
Who is Eligible for a Workers' Compensation Claim?
In Washington state, all employers with just one or more workers must offer workers' compensation insurance. All workers must be covered, regardless of full or part-time employment status. Washington is also classified as a monopolistic state, which means that businesses must purchase workers' comp from a state fund or offer their own insurance, rather than a third-party private insurer.
Almost all workers are eligible for workers' comp benefits, although there are a few exceptions, including: individuals under 18 who work on a family farm or ranch, select musicians and performers, any person working for a charitable or religious organization in exchange for aid or services, and those doing part-time repair or maintenance work for private residences. To ensure compliance or to see the full list of exceptions, go to the Washington Labor and Industries website.
Employees may recover workers' comp for a multitude of different scenarios, especially when you consider the fact that the employer is not required to be the main party at fault, and the incident need not take place on company property. Some sample cases may include:
Physical violence at the work site either between two employees or an employee and a client, patient, customer, etc.
Accidents that take place in the break room, locker room or bathroom of a workplace
Car accidents in which an employee was driving a vehicle owned by the company during business hours
Contraction of a condition or disease due to unsafe conditions in the workplace
Accidents that take place at a meeting or conference while on company time
Exposure to noxious gases and substances while on company time
Let us evaluate your situation and determine the best path to take to help you achieve your goals. Give our injury attorneys a call today at (360) 200-0000.
Seattle Workers' Compensation Lawyer Near Me (725) 900-9000
Financial Reimbursement
Just because workers' compensation provisions are in place does not necessarily mean that recovering your restitution is a simple or easy process. Even though these policies are designed to ensure workers' rights and safety, insurance companies are still involved, and as such, injured workers are constantly hit with low offers, untenable delays, and even outright denials.
Workers' comp cases have a tendency to feel more intimate than most accidents, in that the worker and employer will typically have an intimate relationship that's been built over time. Because of this intimacy, negotiations have a chance to become contentious, as one party may feel personally wronged or attacked. Opposing counsel or insurance adjusters will fight hard to avoid shelling out your proper compensation, which is not what you want to hear when treatment costs are rising and savings are dwindling. Hold your ground and don't succumb to a lowball offer just to rid yourself of the situation. Instead, call our trusted Seattle workers' compensation attorneys so that you can know for sure that your case is in good hands.
We will assist you through every step of the legal process from beginning to end, including any appeals or denials. If a settlement cannot be reached, we also have the resources and experience to argue your case in court, from the Washington Supreme Court on down.
Click to contact our Seattle Personal Injury Lawyers today
We Accept All Workplace Accident Case Types
At Van Law Firm, we have the industry knowledge and legal experience necessary to handle all kinds of workers' comp cases, including:
Construction Accidents
Hotel Worker Injuries
Casino Accidents
Healthcare Worker Injuries
Train Accidents (FELA)
Manufacturing Accidents
Call our Washington office at (360) 200-0000 now for a free consultation with our Seattle workers' compensation attorneys to see if your case may be eligible. We've amassed over 500 5-star reviews so far– will you be the next?No obligation consultations are always free.
Client Testimonials
These guys are amazing. Helped me throughout the process. Always there when I need help. Inititailly called a law firm (the one that has lots of ads on the radio), but they declined my case. Van Law Firm accepted my case without a second thought! Kudos to Daniel, my case manager, and Amanda who expedited my payment process. Highly recommended.
Milby Mags
Got in an accident at the beginning of the year and they have been awesome, especially with it being my first accident and me being like this. They have been very communicated, stayed in contact with me the whole time, giving me updates when there were any and even when there weren't and answered any question I had. I would recommend them to anyone. Everyone I have talked to there has been very friendly. I would give them a 10 out of 10.
Ethan Gullet
They made sure that my insurance company covered what I paid for them to which included the gap for my car that was totaled. My medical costs were taken care of and reduced substantially so I was able to get more on my settlement. My case manager, Will Garcia, was always helpful in assisting me and answering any questions I had. They really did an amazing job with my case. I would definitely recommend them to anyone in need of this type of legal help. Most lawyers do not help you with the recovery of the car and rental etc. They are amazing.
Teresa Cuthbertson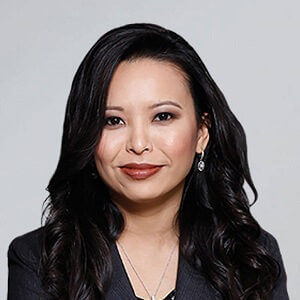 Have you been injured? We can help.
Fill out the form below, and we will get back to you very soon.