Seattle Nursing Home Abuse Attorneys
For a long time, the elderly population has been one of the most underrepresented groups in the county, and surely the most vulnerable; the onset of COVID-19 has only heightened these issues. A large number of families rely on the services of nursing homes in order to keep their loved ones in proper care. However, by admitting our family members into the care and supervision of others, we are inherently taking a risk, as they may be subjected to multiple forms or potential abuse.
If you have any reason to suspect that someone you love has been or is currently being abused at a nursing facility, the Seattle nursing home abuse attorneys from Van Law Firm are here to help. We can recover compensation for any injuries or emotional distress that has been caused by the abuse of others, including punitive damages for especially heinous cases. Call ( (360) 200-0000 for more information.
For a free legal consultation with a nursing home abuse lawyer serving Seattle, call (725) 900-9000
Potential Indicators of Nursing Home Abuse
Unfortunately, nursing home abuse is rampant in the state of Washington. According toSenior List, one of the premier authorities on nursing home quality, the state ranks last by a wide margin in terms of the average number of deficiencies per facility; the number is 18, which is a disturbingly high figure when talking about health and safety regulations. What's worse is that these figures are surely lower than reality, but a large number of incidents are not reported.
In some cases, the elderly abuse victims will report instances of abuse themselves, either to their families or staff members. However, this does not usually happen, for a number of reasons– the most common inhibitor is a fear of further harm or retaliation from the abuser. Other victims may just be unable to effectively communicate their distress, due to a mental or physical disability such as Alzheimer's. In such a case, it may be up to the family of the victim to spot potential indicators of abuse, such as:
Marked differences in their personality, such as anxiety, mood swings, and depression
Mysterious or unexplained injuries, from minor scrapes to broken bones and lacerations
Sudden and pronounced weight loss
Problems with their genitalia, including STDs, yeast infections, UTIs, and bleeding
Sudden increase in financial spending
Messy or unkempt appearance, or a lack of proper hygiene routines
Missing or broken personal belongings or clothing
Let us evaluate your situation and determine the best path to take to help you achieve your goals. Give our injury attorneys a call today at (360) 200-0000.
Seattle Nursing Home Abuse Lawyer Near Me (725) 900-9000
Determining Who is Liable in a Nursing Home Abuse Case
It would appear that elder abuse is an issue that is only gaining steam, as the statistics only worsen with each passing survey. There are about 5 million nursing home residents who are abused in some form each year, according to a report from the National Association of Nursing Home Attorneys. The report also notes that only 1 out of every 14 abuse cases is documented correctly.
When patients are abused at Seattle nursing facilities, there are multiple parties who can be held responsible for victims' injuries, such as an individual abuser, the owners or administrators of the facility, or even outside parties.
Facility Liability
Any investigation of a nursing home abuse claim will begin by taking a look into the practices of the employees and owners of a given facility. There are numerous violations of health and safety protocols that nursing homes can be punished for, including explicit abuse or harm, mishandling or errant distribution of medication, unsafe conditions, inadequate monitoring of care, cruel or improper use of restraints or sedatives, irresponsible hiring and training practices, and much more.
Outside Liability
There is a bevvy of medical equipment in every nursing facility, and nearly every patient uses some kind of ambulatory device, oxygen tank, or regulator. This means that it is very likely that patients will experience a malfunction of some kind, and if a defect causes harm or injury, the product manufacturer may be found liable in a defective product suit. Additionally, if there is a malfunction with a piece of equipment that is regularly serviced, such as a hydraulic lift, the maintenance company may be deemed responsible.
Click to contact our Seattle Personal Injury Lawyers today
Connect With Seattle Nursing Home Abuse Attorneys
If you have reason to believe that someone you love is currently being abused or has experienced abuse in the past while under the care of a nursing home, the experienced Seattle nursing home abuse attorneys from Van Law Firm are the right choice to help get to the bottom of the ordeal and hold the guilty parties accountable.
Call our Washington office now at (360) 200-0000 for a free consultation to see what your case may potentially be worth. With over 50 million dollars awarded to our clients thus far, it's easy to see why we're one of the top firms both nationally and here in Washington. No obligation consultations are always free.
Client Testimonials
These guys are amazing. Helped me throughout the process. Always there when I need help. Inititailly called a law firm (the one that has lots of ads on the radio), but they declined my case. Van Law Firm accepted my case without a second thought! Kudos to Daniel, my case manager, and Amanda who expedited my payment process. Highly recommended.
Milby Mags
Got in an accident at the beginning of the year and they have been awesome, especially with it being my first accident and me being like this. They have been very communicated, stayed in contact with me the whole time, giving me updates when there were any and even when there weren't and answered any question I had. I would recommend them to anyone. Everyone I have talked to there has been very friendly. I would give them a 10 out of 10.
Ethan Gullet
They made sure that my insurance company covered what I paid for them to which included the gap for my car that was totaled. My medical costs were taken care of and reduced substantially so I was able to get more on my settlement. My case manager, Will Garcia, was always helpful in assisting me and answering any questions I had. They really did an amazing job with my case. I would definitely recommend them to anyone in need of this type of legal help. Most lawyers do not help you with the recovery of the car and rental etc. They are amazing.
Teresa Cuthbertson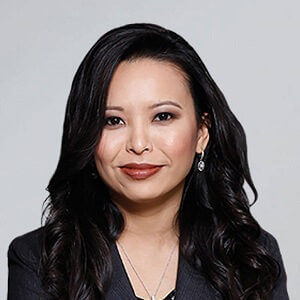 Have you been injured? We can help.
Fill out the form below, and we will get back to you very soon.