The elderly community has long been the most vulnerable demographic in our country, even before the onset of the COVID-19 pandemic. In a lot of cases, we rely on nursing home personnel to properly care for our aging loved ones when we are unable to. Unfortunately, when our family members are admitted to these facilities, they are also at risk of abuse, physical or otherwise. If someone you love was mistreated at a nursing home and suffered damages as a result, contact the Washington nursing home abuse attorneys from Van Law Firm. We can help you and your loved one recover money for any medical expenses and pain and suffering– for extreme cases, punitive damages may also be awarded. Call (360) 200-0000 to get the help you need.
Possible Warning Signs of Nursing Home Abuse
Washington is a hotbed for nursing home abuse; Senior List, one of the most trusted sources for nursing home quality, has deemed the state to be the worst in the nation by far in terms of facility upkeep, with an average of over 18 deficiencies per home. Washington has also ranked first in total nursing home complaints for many years. The unfortunate part is that these numbers are likely lower than they should be, as a large number of cases are unreported.
Occasionally, elderly victims will report their abuse or relay it to loved ones. However, most cases are not so obvious, as victims are unwilling to come forward out of fear for further harm. Some victims may also just be physically or mentally unable to talk about the abuse. In any case, there are some signs you can look for that may point to nursing home abuse or neglect, such as:
Unusual changes in personality such as increased depression, anger, or paranoia
Any broken personal items or torn clothing
Unexplained injuries, such as cuts, scrapes, bruises, or even broken bones
Physical ailments such as weight loss or bedsores
Unwillingness or avoidance of being left alone
Genital infection, STDs, or bleeding from orifices
Unexplained increased in financial costs or spending
Untidy appearance (messy clothes/hair, body odor, messy room, etc.)
Let us evaluate your situation and determine the best path to take to help you achieve your goals. Give our injury attorneys a call today at (360) 200-0000.
For a free legal consultation with a nursing home abuse lawyer serving Washington, call (725) 900-9000
Holding Parties Liable: Nursing Home and Third Party Liability
Elder mistreatment is an issue that only continues to worsen, as abuse numbers tend to increase at every new survey. According to the National Association of Nursing Home Attorneys, about 5 million elderly residents are abused each year in some form. Sadly, only about 1 out of every 14 cases of abuse is actually reported to the proper authorities.
When abuse happens in Washington nursing facilities, multiple parties can be held as liable, including the perpetrator(s) themselves, the facility owners and administrators, or certain outside parties.
Nursing Home Liability
When elderly residents are abused, the facility owners and employees are the first suspects to be considered. Nursing homes can be held responsible for a number of different violations, such as direct harm or assault, insufficient care or monitoring, erroneous handling or distribution of medication, hazardous conditions, negligent or unsafe hiring and training of employees, overuse of sedation or restraints, improper food and nutrition, and more.
Third Party Liability
If a resident's injuries are caused by defective equipment or products, such as a motorized lift, walker, wheelchair, or bed, then the product's manufacturer can be held liable under a defective product claim. In addition, any maintenance crew that is responsible for inspecting and repairing this equipment may be found negligent, in the event that the equipment malfunctions and injures your loved one.
No obligation consultations are always free.
Let us help you!

Call Now: (360) 200-0000

We are available 24/7
Washington Nursing Home Abuse Lawyer Near Me (725) 900-9000
Contact Nursing Home Abuse Attorneys
If you suspect that someone you love has been or is currently being abused at a nursing home facility, contact Van Law Firm to speak with their trusted Washington nursing home abuse attorneys right away. Call (360) 200-0000 now to get started with no cost, no obligation consultation.
With tens of millions of dollars recovered for our clients to this point, and nearly 500 5-star reviews, we've cemented our reputation as one of the most elite firms in Washington. Call today to see what your case may be worth.
Client Testimonials
These guys are amazing. Helped me throughout the process. Always there when I need help. Inititailly called a law firm (the one that has lots of ads on the radio), but they declined my case. Van Law Firm accepted my case without a second thought! Kudos to Daniel, my case manager, and Amanda who expedited my payment process. Highly recommended.
Milby Mags
Got in an accident at the beginning of the year and they have been awesome, especially with it being my first accident and me being like this. They have been very communicated, stayed in contact with me the whole time, giving me updates when there were any and even when there weren't and answered any question I had. I would recommend them to anyone. Everyone I have talked to there has been very friendly. I would give them a 10 out of 10.
Ethan Gullet
They made sure that my insurance company covered what I paid for them to which included the gap for my car that was totaled. My medical costs were taken care of and reduced substantially so I was able to get more on my settlement. My case manager, Will Garcia, was always helpful in assisting me and answering any questions I had. They really did an amazing job with my case. I would definitely recommend them to anyone in need of this type of legal help. Most lawyers do not help you with the recovery of the car and rental etc. They are amazing.
Teresa Cuthbertson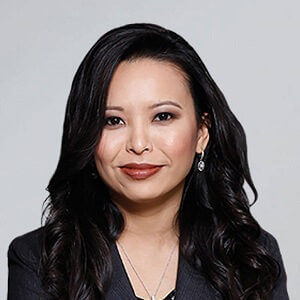 Have you been injured? We can help.
Fill out the form below, and we will get back to you very soon.