Was Your Parent or Loved One Abused in a Nevada Nursing Home? Contact Nursing Home Abuse Attorneys From VLF
The elderly community is our most beloved yet most vulnerable demographic, which is why a large number of Summerlin families opt to admit their loved ones into nursing homes and other care facilities. We do so with the expectation that they will receive the utmost care and attention, but unfortunately, nursing home abuse is an extremely relevant issue both in Nevada and nationwide. Our parents and grandparents helped us get to where we are today, and it's only right that we come to their aid when they need it most.
Thankfully, the Summerlin nursing home abuse attorneys from Van Law Firm are here to help defend your loved ones' rights while also holding negligent and malicious parties accountable for the emotional, physical, and financial trauma that nursing home abuse can cause. Elderly abuse victims aren't always able to fight for themselves, and that's where we come in–call (725) 900-9000 today for a free consultation.
For a free legal consultation with a nursing home abuse lawyer serving Summerlin, call (725) 900-9000
The Alarming Data Behind Nevada Nursing Home Abuse
Many Nevadans may not believe that nursing home abuse and neglect are serious issues here in the Silver State, but the numbers would say otherwise. Public records show that from mid-2017 to mid-2018, there were 431 proven instances of elder abuse in Nevada, with an additional 1,445 unsubstantiated claims. There were also 371 reports of elder neglect, which is categorized somewhat differently. Perhaps the most unfortunate thing about these figures, however, is that they are almost surely lower than reality, due to the fact that a large percentage of nursing home abuse cases go unreported for numerous reasons.
Abuse victims often stay silent for fear of retaliation or further mistreatment, and some may have physical or mental disabilities that prevent them from speaking out about the abuse they've experienced. If your loved one is living in a nursing home or assisted living facility, it is imperative that you visit them often and frequently ask them about their care and health.
Let us evaluate your situation and determine the best path to take to help you achieve your goals. Give our injury attorneys a call today at (725) 900-9000.
Summerlin Nursing Home Abuse Lawyer Near Me (725) 900-9000
What are Some Signs of Possible Nursing Home Abuse?
Your parent or loved one may not always tell you about the abuse they are experiencing. However, there are certain signs of abuse that families can look for, including but not limited to:
Unexplained weight loss, or other noticeable changes in physical appearance
Overall dirty or unkempt appearance (dirty clothing, disheveled hair, etc.)
Emotional detachment or apathy
Broken or torn belongings, including eyeglasses, clothing, pictures, etc.
Unexplained injuries, including bruises, cuts, scratches, lacerations, or broken bones
Noticeable change in personality, such as an overall increase in fear, depression, or anxiety
Genital infection or STI
Unexplained bleeding from orifices
Click to contact our Summerlin Personal Injury Lawyers today
Identifying Liable Parties and Holding Them Accountable for Instances of Nursing Home Abuse
Even though a lot of elder abuse cases are caused by relatives or at-home care providers, nursing home abuse and neglect is still a prevalent issue in Nevada, and one of the biggest challenges for these claims involves determining which party is in fact responsible for your loved one's damages.
In a recent study of 2,000 nursing home residents nationwide, an alarming 44 percent said that they had experienced some form of abuse or neglect. The parties responsible vary from individual caregivers, to facility administrators and even third parties in some cases.
Caregiver or Nursing Home Liability
Anytime a nursing home resident suffers abuse or neglect, there are numerous accusations that facilities may be charged with, including negligent hiring or training practices, hazardous conditions or food, insufficient care and monitoring, improper medication administration, use of illegal restraints or sedation techniques, and more. In such a case, your nursing home abuse attorneys will file suit against the facility and its administrators.
Outside Party Liability
Surprisingly enough, not all abuse or injury cases can be attributed to care facilities. There are a number of other parties that can potentially cause direct or indirect harm to your loved one, including equipment manufacturers, maintenance crews, or cleaning companies. Due to the fragile health of most nursing home residents, these facilities house a ton of medical and ambulatory equipment, and when they are not manufactured or maintained correctly, companies and third parties can be held responsible for damages.
No obligation consultations are always free.
Let us help you!

Call Now: (725) 900-9000

We are available 24/7
Complete a Free Case Evaluation form now
Connect With Summerlin Nursing Home Abuse Attorneys Now
We may be willing to accept injustices done to ourselves, but our elderly population deserves to be protected from any and all harm. If you have reason to believe that your loved one has been or is currently being abused or neglected in a Nevada nursing home, call the Summerlin nursing home abuse attorneys from Van Law Firm as soon as possible. Our experienced and dedicated legal team will get to the bottom of your claim and hold any and all liable parties accountable for the harm they've caused. Call (725) 900-9000 now to get started with a free consultation.
Client Testimonials
These guys are amazing. Helped me throughout the process. Always there when I need help. Inititailly called a law firm (the one that has lots of ads on the radio), but they declined my case. Van Law Firm accepted my case without a second thought! Kudos to Daniel, my case manager, and Amanda who expedited my payment process. Highly recommended.
Milby Mags
Got in an accident at the beginning of the year and they have been awesome, especially with it being my first accident and me being like this. They have been very communicated, stayed in contact with me the whole time, giving me updates when there were any and even when there weren't and answered any question I had. I would recommend them to anyone. Everyone I have talked to there has been very friendly. I would give them a 10 out of 10.
Ethan Gullet
They made sure that my insurance company covered what I paid for them to which included the gap for my car that was totaled. My medical costs were taken care of and reduced substantially so I was able to get more on my settlement. My case manager, Will Garcia, was always helpful in assisting me and answering any questions I had. They really did an amazing job with my case. I would definitely recommend them to anyone in need of this type of legal help. Most lawyers do not help you with the recovery of the car and rental etc. They are amazing.
Teresa Cuthbertson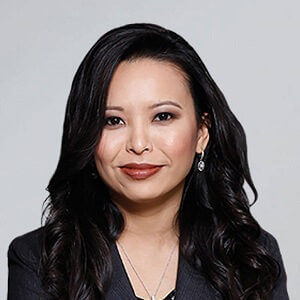 Have you been injured? We can help.
Fill out the form below, and we will get back to you very soon.