Have You Been Injured by an Underinsured or Uninsured Motorist? Call VLF Today
Whenever you're involved in an injury-inducing vehicle accident, the last thing you want to worry about is the level of the at-fault party's insurance coverage. Unfortunately, thousands of Nevada motorists take to the streets with little to no accident coverage, which can leave Summerlin accident victims in a bad situation. The good news is that the award-winning uninsured and underinsured motorist accident attorneys from Van Law Firm are standing by to help in your moment of need. We can help injured drivers recover the compensation needed to cover their injuries and damages, especially in the case of uninsured or underinsured motorists. Call (725) 900-9000 for a free consultation.
For a free legal consultation with a uninsured & underinsured motorist lawyer serving Summerlin, call (725) 900-9000
UM/ UIM Motorist Provisions in the State of Nevada
Uninsured and underinsured (UM/ UIM) motorist provisions are additional coverage Nevada drivers can add to their existing policy. They are not mandated, but in Nevada the two are offered simultaneously instead of separately. Essentially, they help to cover your expenses if the liable driver has little to no insurance coverage themselves. In the event that you are injured by someone with no insurance at all, your own uninsured motorist coverage will typically help pay for the injured driver's medical costs, property damages, and lost wages resulting from an accident.
Conversely, some motorists do have insurance coverage, but their policy is not nearly enough to cover your expenses. This would be an example of an underinsured motorist accident, and In such a case, your UIM coverage would supplement any gaps that may exist between the liable driver's policy limits and your full damages. Keep in mind, however, that UM/ UIM coverages are not required, so they can only be used by those who have these coverages in their policy.
One thing to remember is that UM/ UIM provisions are not usually specific to certain vehicles, so you may also have coverage if you are injured while riding as a passenger in a cab, bus, or another driver's vehicle.
Let us evaluate your situation and determine the best path to take to help you achieve your goals. Give our injury attorneys a call today at (725) 900-9000.
Summerlin Uninsured & Underinsured Motorist Lawyer Near Me (725) 900-9000
How UM/ UIM Provisions are Applied in Summerlin Accidents
When you file a UM/ UIM claim, your insurer essentially assumes the role of the guilty party, in that you will have to fight with them to recover your own coverage. They will generally try to avoid paying for these claims, and this should come as no surprise. Remember, insurers don't want to pay anyone, even their own policyholders.
These claims are often complicated and confusing, especially given the fact that you will likely be dealing with your own insurer. Don't fool yourself into thinking that they always have your best interests at heart–when it comes to UM/ UIM claims, most insurers try to force accidents into a pre-set box or formula, which almost never accounts for what you are truly owed. Not only that, but some claims are unnecessarily delayed or even denied outright.
At Van Law Firm, almost all of our uninsured and underinsured motorist attorneys come from insurance defense firms, so we are extremely familiar with all of the ways in which they avoid paying claimants what they are truly entitled to. This applies not only to auto accidents, but to all motor vehicle incidents involving uninsured and underinsured drivers.
No obligation consultations are always free.
Let us help you!

Call Now: (725) 900-9000

We are available 24/7
Click to contact our Summerlin Motor Vehicle Accident Lawyers today
Contact Summerlin Uninsured and Underinsured Motorist Accident Attorneys Today
If you need help recovering enough compensation to cover the extent of your damages after suffering injuries in an accident with an uninsured or underinsured motorist, you will need to act quickly to find quality representation. Thankfully for Nevada accident victims, the Summerling uninsured and underinsured motorist accident attorneys from Van Law Firm are ready to help at a moment's notice. With decades of experience of millions of dollars recovered so far, there isn't any case we can't handle effectively–call (725) 900-9000. today for more information and a no-cost, no-obligation consultation and case review.
Client Testimonials
These guys are amazing. Helped me throughout the process. Always there when I need help. Inititailly called a law firm (the one that has lots of ads on the radio), but they declined my case. Van Law Firm accepted my case without a second thought! Kudos to Daniel, my case manager, and Amanda who expedited my payment process. Highly recommended.
Milby Mags
Got in an accident at the beginning of the year and they have been awesome, especially with it being my first accident and me being like this. They have been very communicated, stayed in contact with me the whole time, giving me updates when there were any and even when there weren't and answered any question I had. I would recommend them to anyone. Everyone I have talked to there has been very friendly. I would give them a 10 out of 10.
Ethan Gullet
They made sure that my insurance company covered what I paid for them to which included the gap for my car that was totaled. My medical costs were taken care of and reduced substantially so I was able to get more on my settlement. My case manager, Will Garcia, was always helpful in assisting me and answering any questions I had. They really did an amazing job with my case. I would definitely recommend them to anyone in need of this type of legal help. Most lawyers do not help you with the recovery of the car and rental etc. They are amazing.
Teresa Cuthbertson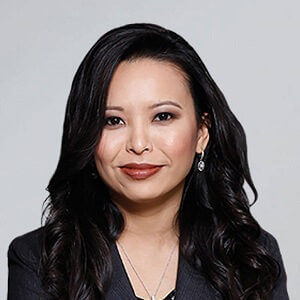 Have you been injured? We can help.
Fill out the form below, and we will get back to you very soon.