At Van Law Firm, we know truck crashes often lead to physical and psychological injury. Not only are the injuries challenging to deal with, but the stress of increasing medical bills, damages to your wages both past and future, and disruptions to your daily life can pile up and make it seem as though it is impossible to sort out.
With an experienced law firm such as ours, these issues can be handled professionally, neatly, and in a timely manner so that you get the compensation you deserve. Our staff of trusted Las Vegas trucking accident attorneys is always accepting new cases– with millions of dollars won for our clients so far, our reputation of legal excellence and tireless service speaks for itself.
Causes of Trucking Accidents
When it comes to accidents involving commercial trucks, there can be a wide range of potential causes. Truck drivers must obey traffic laws just as other motorists do, but the trucking industry also has strict regulations that drivers must follow at both the state and federal level with regards to service time and vehicle maintenance.
Some of the most common causes for trucking accidents include:
Driving while under the influence of drugs or alcohol
Fatigue or drowsy driving
Improperly changing lanes
Defective vehicle components such as tires, brakes, brake lights, etc.
Distracted driving, such as texting, eating, smoking, etc.
Tailgating too closely behind another vehicle
Failing to check mirrors for blindspots (or not having proper mirrors installed)
Unsafe driving in inclimate weather situations
Speeding
Poor vehicle maintenance
Cargo that is overloaded or improperly secured
Driving without proper license or training
Let us evaluate your situation and determine the best path to take to help you achieve your goals. Give our injury attorneys a call today at 725-900-9000.
For a free legal consultation with a trucking accidents lawyer serving Nationwide, call (725) 900-9000
Determining Who May Be at Fault
If a commercial vehicle is involved in an auto accident, there are multiple parties who could be held liable for your injuries. Obviously, the driver may be responsible due to recklessness. However, the employer of the driver may also be liable if their policies are conducive to more accidents, such as having longer road-time requirements.
Additionally, other links in the supply chain, including the company that leases the truck or possibly even the manufacturer could be held responsible if a faulty piece of equipment was the cause of the collision. Some accidents happen when a part or system within the truck fails, such as the brakes, engine, or trailer components.
Nationwide Trucking Accident Lawyer Near Me (725) 900-9000
Steps to Take Following an Accident
Trucking accidents can feel much more severe than a standard auto crash, but there are still important steps that individuals should follow after an incident.
Contacting police: In the event of a trucking accident, police will most likely respond to the scene, but you should always contact them just to be sure. They will create an accident report that can be used as valuable evidence, and if the other party was under the influence, they can establish that on the scene.
Seek medical attention: You should always seek medical attention for any injuries sustained in a crash, however small they may seem. By working with a medical professional, you establish a framework for your claim that insurance companies may use to gauge its potential value.
Take pictures: Be sure to take ample photographs at the scene, including the scene of the accident and all vehicles involved. For a more in-depth photo checklist, visit here.
Take notes: In addition to pictures, also remember to jot down any notes about the accident while they are fresh in your mind.
Collect information: In a trucking accident, you should get the name, contact, and insurance info from the driver, as well as the name, contact, and insurance info from the trucking company. Do not, under any circumstances, negotiate or otherwise interact with any representatives from trucking companies, whether they be attorneys or insurance adjusters. Retain the services of a trusted trucking accident lawyer before speaking to anyone.
No obligation consultations are always free.
Let us help you!

Call Now:(725) 900-9000

We are available 24/7
Click to contact our Motor Vehicle Accident Lawyers today
Contact Trucking Accident Attorneys
If you or a loved one has been involved in a trucking accident, the knowledgeable staff of Las Vegas trucking accident attorneys at Van Law Firm can help. We've recovered over $50 million in settlements for our clients so far, and that doesn't account for what we can do for you.
Don't wait– call our location nearest you today to get your case started with a free and confidential consultation.
Client Testimonials
These guys are amazing. Helped me throughout the process. Always there when I need help. Inititailly called a law firm (the one that has lots of ads on the radio), but they declined my case. Van Law Firm accepted my case without a second thought! Kudos to Daniel, my case manager, and Amanda who expedited my payment process. Highly recommended.
Milby Mags
Got in an accident at the beginning of the year and they have been awesome, especially with it being my first accident and me being like this. They have been very communicated, stayed in contact with me the whole time, giving me updates when there were any and even when there weren't and answered any question I had. I would recommend them to anyone. Everyone I have talked to there has been very friendly. I would give them a 10 out of 10.
Ethan Gullet
They made sure that my insurance company covered what I paid for them to which included the gap for my car that was totaled. My medical costs were taken care of and reduced substantially so I was able to get more on my settlement. My case manager, Will Garcia, was always helpful in assisting me and answering any questions I had. They really did an amazing job with my case. I would definitely recommend them to anyone in need of this type of legal help. Most lawyers do not help you with the recovery of the car and rental etc. They are amazing.
Teresa Cuthbertson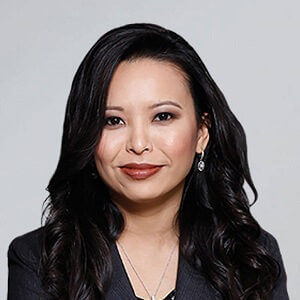 Have you been injured? We can help.
Fill out the form below, and we will get back to you very soon.