Injured in a 18-Wheeler Accident? We Can Help
Life-altering injuries, long-term or permanent disabilities, and death are common occurrences in commercial trucking accidents in Nevada and Washington. Due to the massive size and weight of big rigs, your Prius, or even your Suburban doesn't stand a chance. If you were involved in a crash with a semi, chances are the insurance company, and maybe even the trucking company has already been in contact. They may have even made you an offer for a quick cash settlement. Before you discuss your case with anyone, call our office so we can ensure your rights are protected.
When the pressure is on, turn to the Van Law Firm to ensure you receive full compensation for future medical bills, lost income, and your pain and suffering. Contact us online, or give us a call at 702-529-1011 for a free, no obligation case evaluation.
Big Rigs, Massive Accidents, Substantial Compensation
Whether you're dealing with a smaller trucking company or a national fleet, recovering appropriate compensation after a commercial trucking accident is often quite a challenge if you don't have a truck accident lawyer on your side. These large companies and their insurers swarm accident victims soon after the crash, and before you've had a chance to realize how your injuries will impact your life.
For a free legal consultation with a commercial trucking accidents lawyer serving Nationwide, call (725) 900-9000
They'll tempt you with what might seem to be lots of fast cash, but in the end, they are delivering only a small portion of what your claim may be worth. They may even pressure you to accept their offer right away, minimizing your injuries or blaming you for the wreck. If you accept their settlement offer, you could be giving up your right to recover hundreds of thousands in compensation.
Who Is Liable in a Commercial Trucking Accident?
Nationwide Commercial Trucking Accident Lawyer Near Me (725) 900-9000
There are a number of entities that may be liable when a truck crash occurs. To determine fault, expert witnesses, crash reconstruction, and vehicle black boxes or event data recorders (EDRs) may be required. In many cases, evidence is uncovered that places the blame on more than one party. If this is the case in your situation, you can recover damages from each party who contributed to your crash. Liable parties may be:
Trucking Companies
Truck Drivers
Equipment Manufacturers
Loaders
Mechanics
Factors that Contribute to Commercial Truck Accidents
There are a number of factors that may have contributed to your commercial trucking accident.
Truckers are responsible for about half of all commercial trucking crashes. Trucker negligence is the leading cause of crashes in which truck drivers are assigned blame. Driving impaired by alcohol, drugs, or fatigue, speeding, disobeying traffic laws, violating regulations, and distracted driving are all reasons a trucker may be held liable.
When trucking companies fail to provide adequate training to their drivers, perform negligent hiring practices, fail to enforce hours of service regulations, or neglect to have their trucks properly maintained and an accident happens, they can be held liable for injuries.
When faulty parts like tires, brakes, or steering components are a contributing factor in a large truck accident, manufacturers, distributors, and the company that sold the truck could be liable.
When trucks are overloaded, improperly loaded, or inadequately secured, the loading companies and the workers who loaded the truck may be responsible for the crash.
Mechanics can be held liable for accidents when their repairs or lack of maintenance contributes to a crash.
Government entities that fail to maintain the roads can also play a part in truck wrecks.
Sometimes, other drivers cause truck accidents that injure the passengers of multiple vehicles. If this happened to you, we can help you hold the negligent driver accountable.
Client Testimonials
These guys are amazing. Helped me throughout the process. Always there when I need help. Inititailly called a law firm (the one that has lots of ads on the radio), but they declined my case. Van Law Firm accepted my case without a second thought! Kudos to Daniel, my case manager, and Amanda who expedited my payment process. Highly recommended.
Milby Mags
Got in an accident at the beginning of the year and they have been awesome, especially with it being my first accident and me being like this. They have been very communicated, stayed in contact with me the whole time, giving me updates when there were any and even when there weren't and answered any question I had. I would recommend them to anyone. Everyone I have talked to there has been very friendly. I would give them a 10 out of 10.
Ethan Gullet
They made sure that my insurance company covered what I paid for them to which included the gap for my car that was totaled. My medical costs were taken care of and reduced substantially so I was able to get more on my settlement. My case manager, Will Garcia, was always helpful in assisting me and answering any questions I had. They really did an amazing job with my case. I would definitely recommend them to anyone in need of this type of legal help. Most lawyers do not help you with the recovery of the car and rental etc. They are amazing.
Teresa Cuthbertson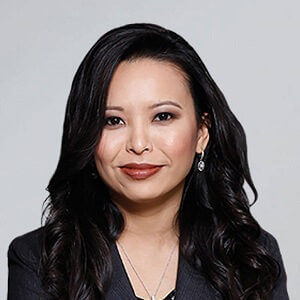 Have you been injured? We can help.
Fill out the form below, and we will get back to you very soon.