Juul is an electronic cigarette brand that has become popular among young people, particularly teenagers. It delivers nicotine in a vapor form through a small device that resembles a USB flash drive. 
The mass tort lawsuits against Juul highlight the significant health risks and societal harm associated with the use of electronic cigarettes, particularly among the younger generation.
Juul Addiction Lawsuits
There have been several potential mass tort lawsuits filed against Juul in recent years. They allege that Juul's marketing practices have intentionally targeted minors and contributed to the surge in teen vaping and addiction to nicotine. 
These lawsuits claim that Juul created a public health crisis. They also assert that Juul's products are defective and unreasonably dangerous, causing serious health problems such as respiratory issues, seizures, and addiction.
In addition, some lawsuits accuse Juul of engaging in fraudulent and deceptive marketing practices by misrepresenting the safety of their products, downplaying the risks of nicotine addiction, and making false claims about the health benefits of vaping. 
Health Concerns With Juuls
Juuls contain high levels of nicotine. Nicotine increases blood pressure and heart rate, which can increase the risk of heart disease and stroke. Nicotine use can negatively affect brain development, including changes in mood, attention, and learning. 
Juul use has also been linked to respiratory problems, including coughing, wheezing, and shortness of breath. These symptoms can be particularly severe in people with underlying lung conditions. 
Juuls and other e-cigarettes have been found to contain a range of chemicals, including volatile organic compounds, heavy metals, and ultrafine particles, which can be harmful when inhaled.
FDA Action
In September 2019, the U.S. Food and Drug Administration (FDA) issued a warning letter to Juul, accusing the company of marketing its products as less harmful than cigarettes without receiving proper authorization from the FDA.
Furthermore, the FDA conducted a surprise inspection of Juul's headquarters to gather information about the company's marketing practices, product design, and quality control measures.
The FDA now requires e-cigarette manufacturers, including Juul, to submit applications for pre-market authorization of their products. This process aims to evaluate the public health impact of these products and their potential benefits and risks. 
Class Action Settlements
In recent years, Juul has faced financial struggles due to increased regulatory scrutiny and public backlash. In 2020, Juul announced that it was laying off about one-third of its workforce and would focus on selling its products only in the U.S.
Juul has settled several individual lawsuits filed by users who claimed that they were harmed by using Juul's products. Juul agreed to pay $10 million to settle a lawsuit filed by the parents of a teenager who suffered a severe stroke after using Juul's products.
In June 2021, Juul agreed to pay $40 million to settle a lawsuit with the state of North Carolina. The lawsuit accused Juul of targeting youth and downplaying the health risks of its products. Similar settlements have been reached with other states.
Recent Settlements
September 2022 & December 2022:

Juul agreed to pay $440 million to 33 states to settle claims that it marketed its products to teens. Juul later agreed to settle 5,000 cases in the multidistrict litigation for an undisclosed amount, estimated at $1.2 billion.

January 2023:

In California, a class action lawsuit was settled for $255 million, resolving claims that Juul deceptively marketed the product, downplaying addiction and marketed to minors.

March 2023:

Juul agreed to pay $23.8 million to the city of Chicago to settle claims that they were using deceitful marketing practices and were selling vaping products to underage users.
Who Is Permitted to File a Lawsuit Against Juul?
Eligibility to file a lawsuit against Juul can depend on several factors, including the specific circumstances of the case and the laws of the jurisdiction in which the lawsuit is filed. Generally, the following parties may be eligible to file a lawsuit against Juul: 
Individuals harmed by Juul:

Individuals who are 18 and older and have suffered injuries, health problems, addiction, or other harm as a result of using Juul products may be eligible to file a lawsuit. 

Parents or legal guardians:

In the case of children (18 or under) who have been harmed by Juul, their parents or legal guardians may have the right to file a lawsuit on their behalf. This is done to seek compensation for the child's injuries.

Representatives of deceased individuals:

If an individual died as a result of using Juul products, their representative, such as a family member or executor of the estate, may have the right to file a wrongful death lawsuit against Juul.
Entitled to Compensation?
If you have suffered injuries or health problems as a result of using Juul or other e-cigarettes, you may be entitled to compensation. Here are some of the ways you may be able to seek compensation: 
Individual lawsuits:

You may be able to file an individual lawsuit against the manufacturer, seeking compensation for your injuries. In an individual lawsuit, you would need to prove that your injuries were caused by Juul.

Class action lawsuits:

If there are a large number of people who have been harmed by Juul, a class action lawsuit may be filed on behalf of all the plaintiffs. Here, plaintiffs can work together to seek compensation from the manufacturer. 

Government action:

The government may also take action against the manufacturer of Juul or other e-cigarettes, seeking compensation on behalf of individuals or the public at large.
How We Can Help
If you believe that you or a loved one has been affected by the use of Juuls, an attorney with the Van Law Firm can assist you. Here is how our firm can help:
Case evaluation:

Our attorneys will assess the merits of your case and determine if you have a valid claim against Juul. We will review your individual circumstances, gather evidence, and analyze relevant laws and regulations.

Investigation:

Van Law will conduct a thorough investigation into your case. This may involve gathering medical records, obtaining expert opinions, interviewing witnesses, and collecting other evidence to build a strong case.

Litigation:

If a settlement cannot be reached, Van Law will represent you in court. We will argue on your behalf and handle all legal proceedings, ensuring your rights are protected and seeking the best possible outcome for you.
Going through a lawsuit can be challenging. Van Law Firm can provide resources and support throughout the process, answering your questions, addressing your concerns, and advocating for your best interests.
Client Testimonials
These guys are amazing. Helped me throughout the process. Always there when I need help. Inititailly called a law firm (the one that has lots of ads on the radio), but they declined my case. Van Law Firm accepted my case without a second thought! Kudos to Daniel, my case manager, and Amanda who expedited my payment process. Highly recommended.
Milby Mags
Got in an accident at the beginning of the year and they have been awesome, especially with it being my first accident and me being like this. They have been very communicated, stayed in contact with me the whole time, giving me updates when there were any and even when there weren't and answered any question I had. I would recommend them to anyone. Everyone I have talked to there has been very friendly. I would give them a 10 out of 10.
Ethan Gullet
They made sure that my insurance company covered what I paid for them to which included the gap for my car that was totaled. My medical costs were taken care of and reduced substantially so I was able to get more on my settlement. My case manager, Will Garcia, was always helpful in assisting me and answering any questions I had. They really did an amazing job with my case. I would definitely recommend them to anyone in need of this type of legal help. Most lawyers do not help you with the recovery of the car and rental etc. They are amazing.
Teresa Cuthbertson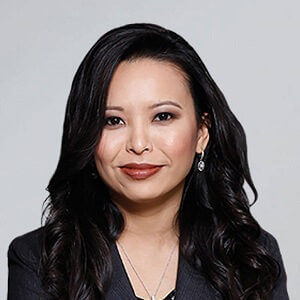 Have you been injured? We can help.
Fill out the form below, and we will get back to you very soon.