Are You Underwater on Your Mortgage or Under a Mountain of Credit Card Debt?
A lot of people in Nevada are in the same boat. Nevada has one of the highest foreclosure rates in the nation.
Filing bankruptcy can stop a foreclosure, repossession, or garnishment and can help you eliminate debt. Filing bankruptcy will also stop creditors from calling and harassing you.
Bankruptcy is a difficult decision for anyone to make. Many people lose sleep worrying about how to solve their financial problems. Others spend money they should have saved or money that was exempt, only to be in the same position where they started at, "square one," or worse. Come see us before you dig yourself into a deeper hole so we can develop a right plan for you!
Filing bankruptcy can relieve stress and make it easier to sleep at night. You can have a fresh start, and rebuild your finances and nest egg for your family. Moreover, you can start saving money for retirement or for your children's college funds.
Is Bankruptcy Right for You?
Bankruptcy is a Good Solution to Those in the Following Circumstances:
Loss of a job
Death of a family member
Medical bills
Severe illness
Judgments
Divorce
Bankruptcy FAQs
When Do I Need to Move?
Retirement Accounts
What Is Chapter 7 Bankruptcy and What Are the Benefits?
For a free legal consultation with a bankruptcy lawyer serving Nevada, call (725) 900-9000
In a Chapter 7 Bankruptcy, all of your non-exempt assets are liquidated and the distributions of the proceeds are paid to your creditors. Most of your unsecured debt will be eliminated. Debtors typically file a Chapter 7 Bankruptcy to wipe out all unsecured debt they have accumulated. This includes credit card debts, lines of credit, payday loan debt, medical bills, mortgage foreclosure, deficiencies, repossessions, lawsuits and other unsecured loans. This is usually a quicker process than any other form of bankruptcy and takes about six months to complete. This is the preferred process for those with little to no assets, or only exempt assets, and low to moderate income. This type of bankruptcy is called "liquidation."
Most of the debt mentioned above is discharged, meaning creditors no longer have the legal right to come after you ever again for the payment of the debts and the creditors are wiped out.
Nevada Bankruptcy Lawyer Near Me (725) 900-9000
However, various secured debt, such as child support obligations, student loans, certain tax debts, or/and various criminal fines cannot be discharged in a Chapter 7 Bankruptcy.
Click to contact our Nevada Personal Injury Lawyers today
In a Chapter 7 bankruptcy, Van Law Firm would collect all your documentation and review for accuracy and then file a petition for bankruptcy and order an automatic stay and stop all collection activity. That means we will stop creditors from pursuing you for your unsecured debt.
Complete a Free Case Evaluation form now
To understand the Chapter 7 Bankruptcy process, consult our Chapter 7 Bankruptcy Lawyer.

What Is Chapter 13 Bankruptcy and What Are the Benefits?
A Chapter 13 Bankruptcy is often considered a reorganization bankruptcy due to the fact that the debtor is attempting to reorganize their debts by offering the creditor partial or full repayment through a repayment plan. The repayment period will depend on your income, expenses, and the amount of debt that you will need to repay. The typical repayment plan is 3-5 years. This type of bankruptcy is often called a "payment plan" bankruptcy. Again, this is usually a partial or full repayment plan, meaning you may not have to repay all of your debts.
In short, what happens is the debtor must pay a bankruptcy trustee all of their monthly disposable income for the next three years to five years, and the trustee uses the funds to pay the debtor's creditors. Then after the three to five years are up, all of the debtor's dischargeable debt is discharged.
There are some benefits to filing a Chapter 13 Bankruptcy, and the benefits are as follows.
If you have a second mortgage, that is "wholly unsecured" meaning that there is no equity in the second mortgage, then you can "strip" or remove the second mortgage. In order to obtain this benefit, you must make all of your Chapter 13 plan payments.
If you have investment properties, then it does not matter whether or not there is a second mortgage on the properties. You will be able to reduce the value of your mortgages to fair market value so long as you make all of your Chapter 13 plan payments.
If you have an adjustable rate mortgage, the lender is not obligated to modify your mortgage, but the mortgage company may be more willing to negotiate with you so as to avoid foreclosing on the property.
If you have a car in which you owe more than it is worth, you may be able to "cram down" or modify the auto loan to the fair market value of the vehicle in a Chapter 13 Bankruptcy.
Although there are memories and sentimental attachments to your home, it may be a better financial decision to walk away from the home and purchase one when you can better afford it.
What Is a Chapter 11 Bankruptcy?
This is usually for businesses or individuals with a large amount of debt to reorganize. This type of bankruptcy is called a "reorganization" bankruptcy.
When considering between a Chapter 7 bankruptcy, a Chapter 13 bankruptcy, and a Chapter 11 bankruptcy, it is best to consult an experienced bankruptcy attorney to discuss the best option for your financial situation. We work with individuals to determine which options are best for them and the advantages and disadvantages of each option.
For guidance on the Chapter 11 Bankruptcy process, consult our Chapter 11 Bankruptcy Lawyer.
Van Law Firm has helped many in the Las Vegas and Henderson community with foreclosure, short sale, bankruptcy, debt settlement, loan modification, and personal injury.
Please feel free to contact us today so that we may discuss the options that are available to you.
Van Law Firm at 702-529-1011
Client Testimonials
These guys are amazing. Helped me throughout the process. Always there when I need help. Inititailly called a law firm (the one that has lots of ads on the radio), but they declined my case. Van Law Firm accepted my case without a second thought! Kudos to Daniel, my case manager, and Amanda who expedited my payment process. Highly recommended.
Milby Mags
Got in an accident at the beginning of the year and they have been awesome, especially with it being my first accident and me being like this. They have been very communicated, stayed in contact with me the whole time, giving me updates when there were any and even when there weren't and answered any question I had. I would recommend them to anyone. Everyone I have talked to there has been very friendly. I would give them a 10 out of 10.
Ethan Gullet
They made sure that my insurance company covered what I paid for them to which included the gap for my car that was totaled. My medical costs were taken care of and reduced substantially so I was able to get more on my settlement. My case manager, Will Garcia, was always helpful in assisting me and answering any questions I had. They really did an amazing job with my case. I would definitely recommend them to anyone in need of this type of legal help. Most lawyers do not help you with the recovery of the car and rental etc. They are amazing.
Teresa Cuthbertson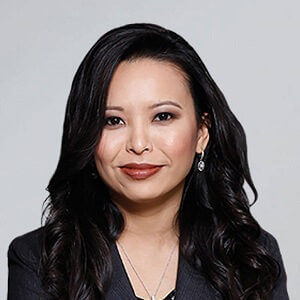 Have you been injured? We can help.
Fill out the form below, and we will get back to you very soon.