Trusted Personal Injury Law Firm Serving Renton Accident Victims
Van Law Firm is the leading personal injury law firm for both the Renton area and the state of Washington as a whole. Each day we renew our commitment to our clients by assisting them with their personal injury and mass tort claims. In just under ten years of operation, we've cemented our reputation for legal excellence by amassing nearly 500 5-star reviews and tens of millions of dollars in compensation for our clients.
All potential clients should know that we can take on any personal injury case, regardless of the difficulty or scope. Our lawyers are continuously pursuing new cases for a variety of different claims, including:
Car accidents
Wrongful death cases
Motorcycle accidents
Bad faith insurance claims
Trucking and freight accidents
Nursing home abuse claims
Defective goods, medications, and medical devices
Uninsured and underinsured motorist claims
Premises liability cases (slip and falls, etc.)
Workers' Compensation
We know that our clients have busy and stressful lives outside of their case, and so we are very flexible in terms of making arrangements. If need be, we can transport you to and from our offices, and we can even make a house call if your injuries prevent you from leaving. Throughout the entirety of your case, we can also coordinate meetings and updates periodically, so that you're always up to speed with what is happening.
For a free legal consultation with a personal injury lawyer serving Renton, call (725) 900-9000
Personal Injury Doctrine Specific to Washington State
Given the length of the aforementioned list of practice areas, it's easy to see that there is a wide range of personal injury claims. Even though it is a broad field, it all falls under the umbrella of tort law. Except for contractual disputes, all claims filed in civil court are considered torts. Broadly speaking, the purpose of tort law is to acknowledge the wrongdoing of a guilty party and force him or her to provide compensation to all who have been affected by said action. There are some provisions and concepts that are adopted nationwide, but for the most part, each state has its own intricate regulations, which is why you should always retain an attorney that is licensed to practice in that jurisdiction. In Washington, one such provision is referred to as comparative fault.
Comparative fault works against what most people envision a lawsuit to be; instead of a one-v-one battle with a winner and loser, comparative fault asserts that all parties involved may be found at fault, on a percentage scale that adds up to 100. So, for instance, instead of 100-0, the fault could be decided to be 75-25, 60-40, or any other combination. Any percentage of fault that you are assigned will be deducted from your overall settlement, so if a client was awarded $100,000 but was found to be 30 percent at fault, the settlement would be cut to $70,000. This can be a confusing concept, but the most important thing to remember is that any party with over 50 percent fault will likely not receive any compensation.
Let us evaluate your situation and determine the best path to take to help you achieve your goals. Give our injury attorneys a call today at (360) 200-0000.
Renton Personal Injury Lawyer Near Me (725) 900-9000
Various Kinds of Compensation in Washington Personal Injury Cases
Personal injury claims are filed in civil court, which means that the debates are centered around monetary compensation, not criminal charges and convictions. As part of this process, the plaintiff is the one who is responsible for presenting their damages and successfully arguing for them. Tallying your expenses can be a very complicated undertaking, and it is just another reason to seek legal representation, so that you don't leave any money on the table. Damages are divided into two categories, compensatory and punitive.
Compensatory damages are by far the most common type that are awarded in Washington personal injury claims, and they are as follows:
Medical costs
Property damage
Lost wages, damage to future earnings
Disability
Loss of enjoyment
Pain and suffering
Loss of companionship
The other main type of compensation is referred to as punitive damages. These are very rare, and are reserved for the most heinous and brutal behavior. Less than ten percent of all cases involve punitive damages, and so attorneys don't necessarily argue for them all the time. The defendant must have committed extreme negligence, and in most cases, courts will consider whether or not the defendant could actually pay them– wealthier businesses and individuals are more likely to be hit with punitive damages.
With decades of combined experience and a commitment to excellent service, we can find a path to success for any case, regardless of the parameters. A large percentage of our attorneys and legal assistance staff have experience in insurance defense, so we are never caught off guard. Even if your case is taken to court, our litigation staff is the best in Washington.
No obligation consultations are always free.
Let us help you!

Call Now: (360) 200-0000

We are available 24/7
Click to contact our Nevada Personal Injury Lawyers today
Contact the Best Personal Injury Firm in Renton
When it's time to recover compensation for injuries sustained in a Washington accident, contact Van Law Firm now to speak with our award-winning personal injury attorneys with a free case review and consultation. As the best personal injury law firm in Renton, we work tirelessly to get you the highest quality treatment and the most compensation possible. Call (360) 200-0000 today to learn more.
Client Testimonials
These guys are amazing. Helped me throughout the process. Always there when I need help. Inititailly called a law firm (the one that has lots of ads on the radio), but they declined my case. Van Law Firm accepted my case without a second thought! Kudos to Daniel, my case manager, and Amanda who expedited my payment process. Highly recommended.
Milby Mags
Got in an accident at the beginning of the year and they have been awesome, especially with it being my first accident and me being like this. They have been very communicated, stayed in contact with me the whole time, giving me updates when there were any and even when there weren't and answered any question I had. I would recommend them to anyone. Everyone I have talked to there has been very friendly. I would give them a 10 out of 10.
Ethan Gullet
They made sure that my insurance company covered what I paid for them to which included the gap for my car that was totaled. My medical costs were taken care of and reduced substantially so I was able to get more on my settlement. My case manager, Will Garcia, was always helpful in assisting me and answering any questions I had. They really did an amazing job with my case. I would definitely recommend them to anyone in need of this type of legal help. Most lawyers do not help you with the recovery of the car and rental etc. They are amazing.
Teresa Cuthbertson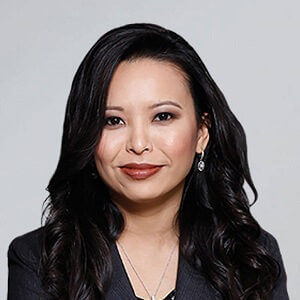 Have you been injured? We can help.
Fill out the form below, and we will get back to you very soon.