If your loved one was abused or neglected in a Nevada nursing home and he or she was injured as a result, the entities who caused your loved one physical or emotional pain should be held accountable. Filing an injury lawsuit is an excellent way to ensure that the facility's negligent or abusive actions don't harm anyone else. You may be able to recover compensation to pay for your loved one's medical bills and pain and suffering. In some cases, punitive damages may be awarded as well. Let us help you take legal action against negligent nursing homes, administrators, and staff.
Let us evaluate your situation and determine the best path to take to help you achieve your goals. Give our injury attorneys a call today at 725-900-9000.
Legal Remedies for the Abuse of Elderly Nursing Home Residents
Sadly, nursing home abuse and neglect is a common occurrence in Nevada elder care facilities. Even when you perform research about available facilities, check abuse and neglect reports, and use care in selecting a nursing home for your loved one, his or her safety is not guaranteed. Our most vulnerable population is routinely subjected to severe neglect, physical trauma, and emotional scarring at the hands of their caregivers.
For a free legal consultation with a nursing home abuse lawyer serving Las Vegas, call (725) 900-9000
Signs of Nursing Home Abuse and Neglect
Between July 2017 and June 2018, there were 431 substantiated cases of elder abuse reported in Nevada and another 1,445 reports that were unsubstantiated. Another 371 Nevada elders were neglected, according to reports. Unfortunately, the numbers are likely substantially higher because a massive number of cases of elder abuse and neglect go unreported. In many cases, people are afraid to speak up when they are abused. In others, family members and friends simply don't know the signs of nursing home abuse or neglect.
Sometimes, elder abuse is easy to identify. In many cases, however, the signs aren't so obvious. When victims are unable or unwilling to speak out about maltreatment in elder care facilities, it is up to loved ones like you to help keep them protected.
No obligation consultations are always free.
Let us help you!

Call Now: (725) 900-9000

We are available 24/7
Las Vegas Nursing Home Abuse Lawyer Near Me (725) 900-9000
How do you know if your loved is abused or neglected?
Unexplained bruises, broken bones, or lacerations
Broken eyeglasses or torn clothing
Loved one exhibits fear, anger, depression, or other uncharacteristic personality changes
Emotional withdrawal
Bleeding from the anus or vagina
STDs or genital infections
Unkempt or disheveled appearance (body odor, soiled clothing)
Sudden weight loss, bedsores, or other unexplained changes in physical appearance
Click to contact our Las Vegas Personal Injury Lawyers today
Holding Responsible Parties Accountable for Nursing Home Abuse and Neglect
Although elder abuse is most common in private homes where family members and in-home caregivers are the culprits, maltreatment in nursing home facilities is a growing problem, and one that is more common than we would like to believe. In a survey of 2,000 nursing home residents, approximately 44% said they had suffered some type of abuse while living in their facilities. Alarmingly, about 95% of those surveyed said they had been neglected by their caregivers.
When people are abused or neglected in Nevada nursing homes, the perpetrators, elder care facilities, administrators, and third parties can be held liable for damages.
Complete a Free Case Evaluation form now
Nursing Home Liability
When nursing home residents are injured, facilities can be held liable for negligent hiring and training practices, unsafe conditions, inadequate medical care and monitoring, over-sedation or illegal restraints, intentional harm by staff members, and neglect.
Third Party Liability
If defective products or equipment like lifts, walkers, or wheelchairs contribute to a resident's injuries, the manufacturer can be held liable. When contracted maintenance crews fail to perform inspections, repairs, or maintenance to the equipment or facilities, they can be held accountable. Additionally, staffing agencies, transport companies, and the perpetrators themselves can be held liable for damages.
Client Testimonials
These guys are amazing. Helped me throughout the process. Always there when I need help. Inititailly called a law firm (the one that has lots of ads on the radio), but they declined my case. Van Law Firm accepted my case without a second thought! Kudos to Daniel, my case manager, and Amanda who expedited my payment process. Highly recommended.
Milby Mags
Got in an accident at the beginning of the year and they have been awesome, especially with it being my first accident and me being like this. They have been very communicated, stayed in contact with me the whole time, giving me updates when there were any and even when there weren't and answered any question I had. I would recommend them to anyone. Everyone I have talked to there has been very friendly. I would give them a 10 out of 10.
Ethan Gullet
They made sure that my insurance company covered what I paid for them to which included the gap for my car that was totaled. My medical costs were taken care of and reduced substantially so I was able to get more on my settlement. My case manager, Will Garcia, was always helpful in assisting me and answering any questions I had. They really did an amazing job with my case. I would definitely recommend them to anyone in need of this type of legal help. Most lawyers do not help you with the recovery of the car and rental etc. They are amazing.
Teresa Cuthbertson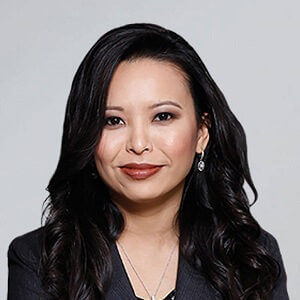 Have you been injured? We can help.
Fill out the form below, and we will get back to you very soon.