It is critical for all victims who have sustained injuries in Seattle motor vehicle accidents to enlist the help of a legal professional as quickly as possible. Unfortunately, the common courtesy that we extend to our neighbors does not always apply on the roads. Sometimes drivers act with only their own interests at heart, and just because a crash has occurred does not necessarily mean that they will act in good faith. It's possible that the at-fault party will leave the scene entirely, or refuse to cooperate with proper post-crash procedures.
Either way, hesitating to file a claim may be detrimental to your case with regards to gathering and preserving evidence and talking to witnesses. In order to maximize your reimbursement, it's important to place your case in the hands of experienced attorneys– consider contacting our Seattle motor vehicle accident lawyers right away.
Why Hire a Van Law Firm Auto Accident Attorney?
When you work with us, we don't miss any details, no matter how minute. Our attorneys have decades of experience negotiating cases, so you can rest assured that your case is being handled while you work on rehabbing your injuries and putting your life back together. We'll take on the insurance companies, find police reports and medical files, gather and preserve the most pertinent evidence, and anything else that is needed to argue on your behalf. We also take charge of getting you the proper medical care. Quality client service is the foundation of our firm, and the clients we serve are always our main priority.
Let us evaluate your situation and determine the best path to take to help you achieve your goals. Give our injury attorneys a call today at 702-529-1011.
The Different Ways We Can Help
Unfortunately, expenses start adding up immediately after a crash, whether you were at fault or not. We start tracking your expenses as soon as possible, and we work hard to accurately estimate the costs you're likely to have later. By doing this, we prepare ourselves to negotiate as effectively as possible with the opposing insurance companies. All of your damages will be noted, but that's just the beginning.
Once we've established what we believe to be a comfortable estimate, that's when the negotiations begin. If there are multiple defendants involved in the liability, we will make sure to seek the proper compensation from every at-fault party.
Representing All Types of Crash Victims
Washington's signature rainy climate as well as increasing traffic from rideshares, trucks, and commuters lead to innumerable vehicle accidents in the Seattle area each year. At Van Law Firm, we represent victims of all different types of vehicle crashes. Some of these include:
Bicycle accidents
Boat accidents
Bus accidents
Taxi cab accidents
Rideshare accidents (Uber / Lyft)
Car accidents
Truck crashes
Drunk driving wrecks
Motorcycle accidents
Pedestrian accidents
No obligation consultations are always free.
Let us help you!

Call Now: (702) 529-1011

We are available 24/7
Understanding Washington Comparative Fault Law
In Washington, you can still receive compensation for an accident even if you are deemed to be partly at fault. The state determines fault based off of a percentage scale, so as long as you are given less than half (50 percent) of the blame, you may still recover damages.
Keep in mind, however, that this percentage can also affect how much money you will receive. The higher the blame, the lower the settlement. For example, let's say you are awarded $10,000 for an accident, but the court has deemed you to be 30 percent at fault. Your settlement would then be $7,000– the original sum minus a deduction of 30 percent.
Connect with Seattle Motor Vehicle Accident Attorneys
When you need help getting the treatment and compensation that you deserve for your injuries, the Seattle motor vehicle accident attorneys from Van Law Firm are just a phone call away. With over 50 million dollars recovered for our clients so far, you won't want to take your case anywhere else.
Contact our Washington location today at (360) 200-0000 for a no-cost, no-obligation consultation. Our personal injury lawyers can recover numerous forms of compensation, from medical reimbursement, to property damages, lost wages, and more.
Client Testimonials
My experience with this firm was great. I worked with Yesenia who kept me updated every step of the way and answered questions I had and they was a lot. Helped make sure my daughter was included as well.
Mary Turner
This was the best law firm experience I have ever had in my life and I have had several. Van Law Firm is the best in Vegas and the only law firm I will ever use.
Jackin Ralph
I want to thank Van Law Firm for the hard work and dedication they put into my case. My case manager Norma was great and explained everything in detail and answered any questions I had.
Darla Storm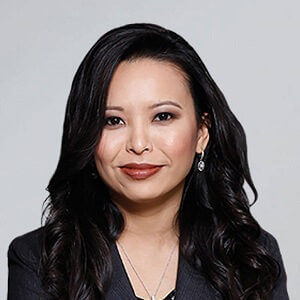 Have you been injured? We can help.
Fill out the form below, and we will get back to you very soon.