The U.S. Food and Drug Administration caused quite a stir on April 1st, 2020, when they announced that they were officially recalling all Zantac (ranitidine hydrochloride) products from the national pharmaceutical market. Their decision was fueled by countless studies and experiments that demonstrated how there were absurd amounts of a carcinogenic chemical known as NDMA (N-nitrosodimethylamine) being found in samples of Zantac.
As the fallout from this decision has reverberated across the country, an increasing number of claimants are starting the process of filing suit. At Van Law Firm, our Clearwater Zantac attorneys are actively vetting new cases, so that we may do our part to ensure victims' compensation. This will likely be one of the largest defective drug cases in history, and we work tirelessly to see that every case is handled properly.
Zantac History and NDMA Discovery
Zantac is a "quick-fix" for a variety of mild stomach issues, such as ulcers, heartburn, acid reflux, and more. Many users take it on an as-needed basis, or include it in a semi-routine regimen for constant coverage. It's had a lifespan of over 30 years to this point, but patients are only just beginning to understand the full risks of the drug.
Data would suggest that Zantac and NDMA are a match made in heaven, scientifically speaking. What this means is that the ingredients necessary to produce NDMA are pre-formed within the drug's active ingredient, ranitidine. As the drug sits, ranitidine naturally decomposes as time goes on– the chunks that are left behind then connect with each other and form NDMA. It's such a perfect coincidence on paper, yet in reality it is extremely hazardous. The FDA's daily limit for NDMA is 96 nanograms, while almost every notable study has reported Zantac samples containing thousands of nanograms of NDMA per dose.
Let us evaluate your situation and determine the best path to take to help you achieve your goals. Give our injury attorneys a call today at 725-900-9000.
For a free legal consultation with a zantac lawyer serving Clearwater, call (725) 900-9000
Potential Cancer Risks for Zantac Users
NDMA overexposure has been found to cause cancer in almost every system in the body. As such, the following ailments have been cited by Zantac users:
Bladder cancer
Brain cancer
Breast cancer
Esophageal/nasal/throat cancer
Kidney cancer
Liver cancer
Lung cancer (in non-smokers)
Pancreatic cancer
Prostate cancer
Stomach cancer
Testicular cancer
Thyroid cancer
Uterine cancer
Clearwater Zantac Lawyer Near Me (725) 900-9000
Zantac Case Criteria
Clearwater Zantac proponents should consider certain elements that have been put in place thus far in terms of case eligibility. Claimants should be prepared for the following questions:
Are you able to show proof of a history of Zantac use?: Strong claims will have proof of Zantac use for at least six months before being injured, either through prescription records or receipts.
Can you prove that you've been injured as a result of taking Zantac?: Claimants should have a diagnosis in-hand for one of the types of cancer outlined above. The diagnosis must be shown to come after taking Zantac.
Will you be able to fully demonstrate the damages you've suffered?: Successful cases will include damages such as accrued medical costs and lost earnings.
Disqualifiers: All potential claimants must note that certain pre-existing conditions or residence locations may render them ineligible. These conditions include H. pylori, hepatitis B and C, or achalasia. The locations include Kentucky, Tennessee, Louisiana, Michigan, and Puerto Rico.
No obligation consultations are always free.
Let us help you!

Call Now: (725) 900-9000

We are available 24/7
Click to contact our Mass Torts Lawyers today
Clearwater Zantac Attorneys
When it's time to move forward with your case, the Clearwater Zantac Attorneys at Van Law Firm are the best choice to get you the compensation you deserve and the treatment you need to get your life back to normal.
With nearly 500 5-star reviews online so far, our reputation speaks for itself. Call the office nearest you today to get started with a confidential, no-cost consultation.
Client Testimonials
These guys are amazing. Helped me throughout the process. Always there when I need help. Inititailly called a law firm (the one that has lots of ads on the radio), but they declined my case. Van Law Firm accepted my case without a second thought! Kudos to Daniel, my case manager, and Amanda who expedited my payment process. Highly recommended.
Milby Mags
Got in an accident at the beginning of the year and they have been awesome, especially with it being my first accident and me being like this. They have been very communicated, stayed in contact with me the whole time, giving me updates when there were any and even when there weren't and answered any question I had. I would recommend them to anyone. Everyone I have talked to there has been very friendly. I would give them a 10 out of 10.
Ethan Gullet
They made sure that my insurance company covered what I paid for them to which included the gap for my car that was totaled. My medical costs were taken care of and reduced substantially so I was able to get more on my settlement. My case manager, Will Garcia, was always helpful in assisting me and answering any questions I had. They really did an amazing job with my case. I would definitely recommend them to anyone in need of this type of legal help. Most lawyers do not help you with the recovery of the car and rental etc. They are amazing.
Teresa Cuthbertson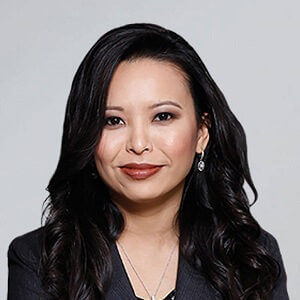 Have you been injured? We can help.
Fill out the form below, and we will get back to you very soon.