Unlike other high-volume firms, Van Law doesn't focus on being the biggest. We focus on delivering consistent results for our clients. With over 500 5-star ratings to date and $50 million recovered for our clients, it's safe to say that our efforts have not been in vain. If you were hurt in a car accident, our Lakewood car accident lawyer is ready to fight for justice on your behalf.
The vehicles we drive may vary widely, but the risks of an injury-inducing accident are the same for all of us. All it takes is a split-second to change someone's life forever, and accident victims know this all too well. That being said, it also doesn't take much to turn the tide in the opposite direction–after a car accident takes place, you can hire an attorney from Van Law. Our personal injury lawyers will take care of all the important tasks, from gathering evidence to negotiating on your behalf.
You Can Leave Your Car Accident Case to Our Legal Professionals
We strive to be as transparent and forthcoming as possible, especially regarding the car accident claim process. Make no mistake, recovering proper compensation for your injuries is a difficult task, so it's best to hire a qualified car accident lawyer from Van Law to get fair compensation based on your accident injuries.
Gathering evidence, getting the proper treatment, and negotiating a settlement are all crucial parts of the claims process. This process could run more smoothly with the help of a legal professional.
Our law firm knows how to handle insurance companies and insurance adjusters. We build strong support for personal injury claims and seek fair compensation for our clients based on their case facts. You do not have to try to handle your case on your own. Let our accident attorneys help.
For a free legal consultation with a car accidents lawyer serving Lakewood, call (725) 900-9000
Our Lakewood Law Firm Will Seek Fair Compensation for You
We take pride in our ability to recover fair financial compensation for our clients based on their legal claims and losses. That starts by diligently tracking expenses throughout the claim. We make sure that all your damages are accounted for when it comes time to negotiate your settlement–that includes physical, emotional, and psychological damages as well as the ones suffered by your family and dependents.
We also have a robust in-house litigation team that can settle many cases or take personal injury lawsuits to trial if required. Our over 100 years of combined experience, including insurance defense, make it so that there is no situation we haven't encountered. The burden of proof is high for every case, but we embrace that challenge day in and day out. If there are two things you will never question, it is our resourcefulness and determination.
Lakewood Car Accident Lawyer Near Me (725) 900-9000
Building a Lakewood, WA, Auto Accident Case
The Lakewood car accident attorneys from our personal injury law firm know what it takes to build a compelling case against a negligent driver or another responsible party. Our experienced attorneys and legal team will take on any insurance provider and provide solid evidence to show cause, liability, and the value of your case.
Some common examples of the evidence we gather in these cases include:
The accident report filed by law enforcement
Accident reconstruction
Eyewitness statements
Videos and photos
Accident scene survey
Expert options
Relevant records related to our client's medical care
Documentation of damages
Sometimes, there are additional factors that contribute to the crash. For example, if you believe the at-fault driver was under the influence of alcohol, we might pursue more documentation to confirm this.
What Damages Can You Recover in a Lakewood, Washington, Car Accident Case?
When our clients suffer injuries, losses, and expenses because of a Lakewood collision, our team seeks a fair payout to cover these costs. This includes both their economic damages and intangible ones. Some of the common types of recoverable damages in these cases include:
Medical expenses, current and future
Lost income
Diminished earning capacity if victims cannot return to their previous jobs
Property damage
Pain and suffering damages
Other related expenses
Wrongful death damages if they lost a loved one in a crash
Washington state saw 709 fatalities in 2022 traffic accidents, per the Washington Traffic Safety Commission. That same year, Lakewood saw 1,321 accidents, according to the Washington State Department of Transportation (WSDOT). If you were hurt in one of these accidents, our firm is here to support you.
What If You Were Partially At-Fault in a Car Crash in Lakewood?
We try our best to be as honest and open as possible with our clients, and we simply ask for the same in return. By doing so, you allow your attorney to build the best possible argument with the information you provide. The less information they have, especially if you knowingly withhold details, will only hurt your case in the end.
Perhaps the biggest example of this is whether you were partly at fault for the accident in question. All personal injury cases in Washington fall under what is known as comparative fault laws. These laws make it so that the fault for an accident is like a pie that can be sliced up and served to all parties involved based on the court's ruling.
So, if you were partly at fault, it will come out eventually, and your settlement will be reduced by whatever percentage of blame you are assigned. Don't think that just because you filed the claim that you are exempt from blame–tell your attorney about any potential fault as soon as possible.
Click to contact our Washington Car Accident Lawyers today
Car Accident Lawsuit FAQs
If you were injured in a car accident, you may feel uncertain about what to do next. Our personal injury lawyers can answer some of your most frequently asked questions about auto accidents, including:
How Much Does It Cost to Hire a Car Accident Lawyer?
When you hire Van Law, it costs you nothing upfront. We work on a contingency-fee basis, which means we don't charge you anything until your case is won or settled. We also offer free consultations, allowing you to ask any questions and learn about the next steps in your case without being charged.
What Should Car Accident Victims Do at the Crash Scene?
At the accident scene, you should contact the police and begin to gather evidence. The police will help you move your vehicle to a safe location, write a police report, and help you seek medical attention.
If your injuries allow, you can collect evidence of the accident such as photos, videos, and the contact information of any witnesses. You should avoid discussing details of the accident with anyone other than the police. Once you've hired Van Law, we can handle all case communication for you.
Complete a Free Case Evaluation form now
Contact Van Law Today for Your Free Consultation
If your health has been compromised by a car accident that was not your fault, you will need the help of trusted car accident lawyers to protect your rights and recover fair compensation. Van Law's numerous 5-star ratings across all review platforms are just one indicator of our continued success. Contact our Washington state office today for more information.
No obligation consultations are always free. Contact us today, and let us fight for the highest possible settlement for your case. 
Client Testimonials
These guys are amazing. Helped me throughout the process. Always there when I need help. Inititailly called a law firm (the one that has lots of ads on the radio), but they declined my case. Van Law Firm accepted my case without a second thought! Kudos to Daniel, my case manager, and Amanda who expedited my payment process. Highly recommended.
Milby Mags
Got in an accident at the beginning of the year and they have been awesome, especially with it being my first accident and me being like this. They have been very communicated, stayed in contact with me the whole time, giving me updates when there were any and even when there weren't and answered any question I had. I would recommend them to anyone. Everyone I have talked to there has been very friendly. I would give them a 10 out of 10.
Ethan Gullet
They made sure that my insurance company covered what I paid for them to which included the gap for my car that was totaled. My medical costs were taken care of and reduced substantially so I was able to get more on my settlement. My case manager, Will Garcia, was always helpful in assisting me and answering any questions I had. They really did an amazing job with my case. I would definitely recommend them to anyone in need of this type of legal help. Most lawyers do not help you with the recovery of the car and rental etc. They are amazing.
Teresa Cuthbertson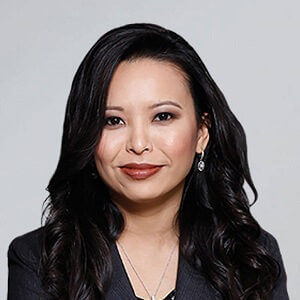 Have you been injured? We can help.
Fill out the form below, and we will get back to you very soon.