Car crashes are an inherent risk when driving in Nevada, including in Boulder City. While they can be expensive to recover from, you have the right to pursue damages if someone else is responsible for the incident.
A Boulder City car accident lawyer with Van Law Firm can handle your case. Our legal team can investigate your accident, identify a negligent party, and pursue fair compensation on your behalf.
Possible Liable Parties in Your Car Accident
In many cases, another motorist's negligence is to blame for the incident. For example, they could have been on the phone at the time, which would have distracted them from the road. However, it may also be that the other driver intentionally caused the accident, such as during a road rage incident.
We should not ignore the possibility that other parties besides the driver are at fault. For instance, a pedestrian could be at fault if they disobeyed traffic signals and jaywalked, causing you to crash to avoid hitting them. Meanwhile, a car dealership could be liable for the accident if they knowingly sold you a defective vehicle and it caused the crash.
Establishing the liable party is one of the first tasks our Boulder City car accident lawyer can help you with. They can also help compile evidence of the party's fault in the crash and the injuries or property damage you suffered.
Let us evaluate your situation and determine the best path to take to help you achieve your goals. Give our auto injury attorneys a call today at (360) 200-0000.
For a free legal consultation with a car accidents lawyer serving Boulder City, call (725) 900-9000
Ways to Seek Recovery after the Boulder City, Nevada Car Accident
The Boulder City car accident lawyer can assess the situation to better advise you on what compensation options you have. Generally speaking, you can file insurance claims, take the case to court, or settle the dispute privately.
The accident lawyer can also help you comply with your filing requirements and serve as your legal representative when facing the other party.
Liability Insurance Claims
Besides using your insurance policies to help shoulder your expenses, you can also file a claim with the other driver's auto insurance provider. Nevada Revised Statutes Section 485.18 requires Boulder City motorists to carry auto liability insurance which helps compensate car accident victims.
If a different party is liable, you could still check if they carry liability coverage, such as those included in homeowners or business insurance policies.
However, remember that the liable party's insurance provider is not on your side. They may try to downplay their client's fault to reduce the amount they owe you. The Boulder City car accident lawyer can help speak with the auto insurer if you do not accept their initial offer.
Car Accident Lawsuits
There are some instances where the liability claim might not work for you. For example, the at-fault motorist might not have sufficient liability coverage. They may also be completely uninsured. In such situations, a Boulder City car accident lawyer might suggest filing a civil lawsuit instead.
As Boulder City is situated in Clark County, you must file the lawsuit in the Clark County district court. Our attorneys will review your case before filing to determine whether you may recover damages.
The Boulder City car accident lawyer can represent you in court until the case gets a verdict.
Boulder City Car Accident Lawyer Near Me (725) 900-9000
Boulder City Car Accident Damages
If you win a settlement or obtain a favorable jury verdict, you can get compensated for your financial losses and the pain and suffering you went through. We call these economic and non-economic damages. Some examples of recoverable car accident damages include:
Medical expenses (hospitalizations, medical treatments, medications)
Auto repairs
Lost income (if your injury stopped you from working or handling your business)
Replacement services (if you hired services such as cleaning, childcare, or private drivers because you were indisposed)
Funeral and burial services
Psychological trauma
Chronic pain
Disfigurements and disabilities
Loss of consortium or enjoyment of life
To estimate your damages more accurately, the Boulder City car accident lawyer can first help compile your expenses. They can then review your injury to see how much you could recover in pain and suffering or non-economic damages. This is because their value generally increases when your injury is more severe. For example, permanent brain damage would likely garner a higher value than having lacerations, as the former will stay with you for life.
Click to contact our Nevada Car Accident Lawyers today
Other Laws Affecting Your Settlement
Follow Your Filing Deadlines
The Boulder City car accident lawyer can also assist you with complying with filing requirements. These include your statute of limitations, which specifies how much time you have to file a car accident case. Nevada Revised Statutes Section 11.190 states that you have two years to file for injury or death damages, while you get three years for property damages.
However, your case may have tolling exceptions which the car accident attorney can also check. For instance, if you file for damages on your child's behalf, the statute timer will only start counting once they are 18.
Sharing Liability Can Reduce Damage Recovery
According to Nevada Revised Statutes Section 41.141, your total damages can get reduced if you are partly responsible for the Boulder City car crash. The deducted amount depends on the fault percentage you share. For instance, if you are 30 percent liable for speeding, you will only receive 70 percent from the other party.
Furthermore, you can only recover damages if you are less than 50 percent liable for the Boulder City car accident.
It would be in your best interest to have the Boulder City car accident lawyer check everything before filing to ensure that your claims are sufficiently supported, reducing the likelihood of having more fault placed on you.
Complete a Free Case Evaluation form now
Let Our Boulder City Car Accident Attorney Handle Your Case
If you suffered from a recent car crash in Boulder City, the office of Van Law Firm is here to provide legal assistance. Our team has worked on injury cases in Boulder City and Nevada for the past decade. As such, we can use our years of combined expertise to guide and represent you on your case.
We are available 24/7, so do not hesitate to call us anytime at (725) 900-9000. You can also use our contact form to reach out to us.
No obligation consultations are always free.
Let us help you!

Call Now: (360) 200-0000

We are available 24/7
Client Testimonials
These guys are amazing. Helped me throughout the process. Always there when I need help. Inititailly called a law firm (the one that has lots of ads on the radio), but they declined my case. Van Law Firm accepted my case without a second thought! Kudos to Daniel, my case manager, and Amanda who expedited my payment process. Highly recommended.
Milby Mags
Got in an accident at the beginning of the year and they have been awesome, especially with it being my first accident and me being like this. They have been very communicated, stayed in contact with me the whole time, giving me updates when there were any and even when there weren't and answered any question I had. I would recommend them to anyone. Everyone I have talked to there has been very friendly. I would give them a 10 out of 10.
Ethan Gullet
They made sure that my insurance company covered what I paid for them to which included the gap for my car that was totaled. My medical costs were taken care of and reduced substantially so I was able to get more on my settlement. My case manager, Will Garcia, was always helpful in assisting me and answering any questions I had. They really did an amazing job with my case. I would definitely recommend them to anyone in need of this type of legal help. Most lawyers do not help you with the recovery of the car and rental etc. They are amazing.
Teresa Cuthbertson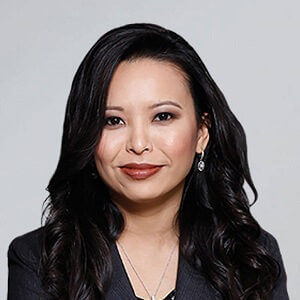 Have you been injured? We can help.
Fill out the form below, and we will get back to you very soon.