If you or a loved one has been injured in an accident, you may feel physically, emotionally, and financially overwhelmed. Trying to assess all your losses from the accident can be stressful, especially while you're trying to recover.
Fortunately, you have options for pursuing compensation. Our personal injury lawyers at Van Law understand what you are going through. We know how an accident can turn your life upside down, which is why we work hard to fight for the compensation you need. We can handle the legal aspects of your case while you focus on recovering and being with your family.
How Our Personal Injury Lawyer Serving Kirkland, WA Can Help You
When you are involved in an accident because of someone else's negligence, you often have to speak with many different parties to build your case. Not only is this time-consuming, but when you are speaking with insurance companies, they may use tricky tactics in an effort to underpay you.
When you hire a personal injury lawyer from our firm, we have your best interests in mind with every interaction. Other benefits of hiring an attorney from our firm include:
We will advocate for your needs during communications with insurance companies. Insurance adjusters can put pressure on you to settle before you even have a treatment plan in place. We help protect you from agreeing to anything before you know the full extent of your injuries, damages, and total losses. 

We have the legal knowledge needed to build a strong case for you. We will investigate your accident to gather information as to how your accident happened. We utilize our resources to compile as much evidence as possible to prove who is liable for your losses. Depending on the type of accident you were in, the legal requirements may vary. Our knowledge will help us effectively prepare for your case. 

We will evaluate your losses. Determining a financial award amount can be challenging. There is a variety of recoverable damages you may be eligible to receive. Once we know all the details of your case, we will be able to calculate the value of your damages. 

We will handle settlement negotiations. If we are unable to reach a settlement, we can represent you in a lawsuit.

We ensure you meet case deadlines. When you are recovering from an accident, time may pass by before you know it. It's important you talk with a Kirkland personal injury lawyer as soon after the accident as possible.
Our Personal Injury Firm Offers Free Consultations
During a free consultation, you can ensure we are the right fit for you and ask any questions you may have. We will answer your questions to the best of our abilities and provide guidance on how to move forward with your case. We are here for you each step of the way.
Types of Personal Injury Cases We Handle at Van Law
Some of the most common personal injury cases we handle include:
Car accidents

Trucking accidents

Motorcycle accidents

Premises liability accidents

Accidents involving uninsured/underinsured motorists

Drunk driving accidents

Slip and falls
For a free legal consultation with a personal injury lawyer serving Kirkland, call (725) 900-9000
Recoverable Damages in a Kirkland, WA, Personal Injury Case
As a result of the accident, you could be suffering from a variety of losses. Our personal injury lawyer in Kirkland, WA, can help you pursue compensation to repay you for your economic and non-economic damages.
Some of your recoverable damages could include:
Medical Expenses
Injuries from an accident typically require medical attention. Receiving the care you need may become expensive depending on your injuries. It is possible your injuries could be short-term, long-term, or even permanent, requiring future medical treatments. Some medical expenses could include:
Emergency room visit

Hospital stay 

Surgeries

Follow-up doctor's appointments 

Physical therapy 

Rehabilitation 

Prescription medications
Lost Income
If you have been unable to work because of your injuries, you could receive compensation for the difference in lost income. You may also be eligible to receive compensation if your injuries will result in reduced income in the future.
Non-Economic Damages
Non-economic damages take the physical, mental, and emotional ways you suffered in the accident into consideration. Your non-economic damages may include:
Mental anguish, such as anxiety, depression, and post-traumatic stress disorder (PTSD)

Pain and suffering 

Lost life enjoyment

Reduced quality of life
Speaking with our Kirkland personal injury lawyer can help you determine what losses you are eligible to recover.
Kirkland Personal Injury Lawyer Near Me (725) 900-9000
Proving Negligence to Receive Compensation in a Personal Injury Case
Demonstrating negligence in a personal injury case is essential to receive compensation. Proving negligence involves satisfying the following four elements:
Duty of care: The liable party's duty to keep you safe. 

Breach of duty: The liable party's failure to uphold their duty of care. 

Causation: The liable party's negligence was the direct cause of your accident. 

Damages: You suffered damages because of the accident.
Talking with a Kirkland personal injury attorney as soon after the accident as possible is crucial for proving negligence. Conducting an investigation right away may be beneficial, as we will be able to speak to witnesses and gather time-sensitive evidence. It also gives us time to fill out and submit all the paperwork necessary to complete your case.
Click to contact our Nevada Personal Injury Lawyers today
Van Law Can Support You Through Your Kirkland, WA Personal Injury Case
If you or a loved one has been injured due to the negligence of someone else, contact us. Our personal injury attorney in Kirkland, WA, can fight for your rights and pursue compensation to help you move forward from the losses you have endured. 
Your case is our priority, and we will work tirelessly for you. Let us handle the legal aspect of your case so you can focus on recovery. Call today for a free consultation.
Client Testimonials
These guys are amazing. Helped me throughout the process. Always there when I need help. Inititailly called a law firm (the one that has lots of ads on the radio), but they declined my case. Van Law Firm accepted my case without a second thought! Kudos to Daniel, my case manager, and Amanda who expedited my payment process. Highly recommended.
Milby Mags
Got in an accident at the beginning of the year and they have been awesome, especially with it being my first accident and me being like this. They have been very communicated, stayed in contact with me the whole time, giving me updates when there were any and even when there weren't and answered any question I had. I would recommend them to anyone. Everyone I have talked to there has been very friendly. I would give them a 10 out of 10.
Ethan Gullet
They made sure that my insurance company covered what I paid for them to which included the gap for my car that was totaled. My medical costs were taken care of and reduced substantially so I was able to get more on my settlement. My case manager, Will Garcia, was always helpful in assisting me and answering any questions I had. They really did an amazing job with my case. I would definitely recommend them to anyone in need of this type of legal help. Most lawyers do not help you with the recovery of the car and rental etc. They are amazing.
Teresa Cuthbertson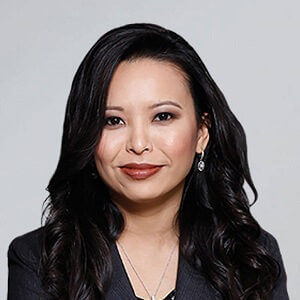 Have you been injured? We can help.
Fill out the form below, and we will get back to you very soon.