When you've suffered an injury in a car accident, slip and fall, workplace incident, or any other type of accident due to someone else's actions, the party responsible should pay for the damage they've caused. You may feel like you should be entitled to compensation, but you don't know where to start. Who do you go after? How do you get in contact with them? How much money do they owe you?
You might be cycling through an endless stream of questions that all seem to overwhelm you into inaction, but if you need medical care and you can't work because of your injuries, you can't afford not to take action. You can reach out to Van Law for an Edmonds personal injury lawyer.
Our law office gives a free consultation to injury victims looking for information on how to start a claim for damages. We'll answer your questions and assess your case. One of our personal injury attorneys serving Edmonds, WA can help you fight for the compensation you deserve.
Do I Have a Personal Injury Case in Washington State?
The phrase "personal injury" refers to any bodily, psychological, or emotional harm you've suffered due to the actions of someone else. While property damage can be included in a personal injury claim, it is not considered a personal injury. If you've suffered a motorcycle accident, trucking accident, or trip and fall, you may have a personal injury case.
Bodily injury often comes along with mental and emotional struggles, which you may include in your case. However, sometimes a personal injury case may only consist of the psychological effects of a traumatic event. Though these cases are rare and sometimes difficult to pursue, you may have a personal injury case that only consists of emotional distress.
Under RCW § 4.56.250, you can seek damages, or financial compensation from the party which harmed you if you have suffered economic or non-economic loss due to their wrongful or negligent actions. The best way to know if you have a valid personal injury case is to get in touch with a personal injury lawyer serving Edmonds, WA. 
For a free legal consultation with a personal injury lawyer serving Edmonds, call (725) 900-9000
What Damages Can an Edmonds Personal Injury Attorney Help Me Collect?
Our injury lawyers will assess your case to determine the specific damages you can recover. We take a close look at the financial expenses you've had as a result of your accident and examine the non-economic impact of the accident/incident on your emotional state, relationships, body, and quality of life. As you are entitled to damages for economic and non-economic losses, our legal team can help you claim compensation for losses, including but not limited to:
Emergency medical services 

Hospital stays

Surgeries

Doctor's visits 

Chiropractic care

Physical rehabilitation

Vehicle and/or other property damage 

Lost income 

Diminished earning ability/disability

Physical trauma 

Scars/disfigurement 

Emotional distress (grief, depression, lost sleep, anxiety, fear, etc.)

Reduced quality of life

Transportation expenses 

Substitute household services 

Incidentals 
We gather the pertinent financial documents, such as medical bills and receipts, and bank statements. In addition, we look for proof of your non-monetary losses, such as doctors' reports, expert testimony, and testimony from you or those close to you who can speak to the impact of the accident on your life. This will help us make an accurate determination of the amount of money you can recover from your Edmonds accident injury claim.
Edmonds Personal Injury Lawyer Near Me (725) 900-9000
How Much Does a Personal Injury Attorney Serving Edmonds, WA Cost?
While you may be worried about the cost of an injury lawyer, you shouldn't be. Hiring an Edmonds personal injury attorney at Van Law will cost you zero dollars out of your own pocket. Our law office only receives payment if we recover compensation on your behalf. If we can't get you the money, you don't pay us. We want to provide quality legal help to injury victims, regardless of their financial status. Our pricing structure helps us do this.
Click to contact our Nevada Personal Injury Lawyers today
What Type of Personal Injury Cases Can Van Law Help With?
Our accident lawyers serving Edmonds, WA have experience handling personal cases. You can count on us to show up for you with compassion and legal prowess, no matter what type of case you may have. We can fight for you if you have suffered from:
A car accident 

A motorcycle accident

A bicycle or pedestrian accident

A truck accident

A slip and fall (or trip and fall) accident

A dog bite

Product liability

Nursing home abuse

Medical malpractice 

Premises Liability

Sexual abuse

A wrongful death
Complete a Free Case Evaluation form now
How Long Do I Have to File a Personal Injury Case in Edmonds, Washington?
The statute of limitations for personal injury cases in the state of Washington is three years from the date of injury or the date you discovered it. This includes wrongful death and medical malpractice cases. However, the legal deadline for medical malpractice lawsuits is one year from the date of discovery. "Date of discovery" means in the event you were not aware that malpractice took place when the injury or illness was inflicted but discovered it later.
It's important that you contact an Edmonds injury lawyer as soon as reasonably possible if you were hurt by someone's thoughtless or intentional actions. Missing the deadline means you won't be able to recover compensation without a valid legal exception. Our attorneys can advise you of your filing deadline, build a strong case that is ready for trial, and file your lawsuit before the clock runs out.
Our Clients Rate Our Personal Injury Legal Service Five Stars
The attorneys at Van Law have over 100 years of combined legal experience fighting for injury victims in Washington State and Nevada. Our attorneys lead with compassion and a focus on client service, always working to deliver results. We've recovered millions for injury victims and maintain a five-star rating across multiple review platforms like Yelp!, Facebook, Avvo, and Google Reviews.
Call Van Law for a Free Consultation With a Personal Injury Lawyer in Edmonds, WA
Founding Attorney Sandy Van has been recognized by her colleagues and clients as a Mountain States Super Lawyer, clients' choice, and top trial lawyer in her area. When you need dedicated legal service, you need Van Law. Call us right now for a free consultation. We gladly answer any questions you may have. Let our Edmonds personal injury lawyers fight for you so you can focus on your recovery.
Client Testimonials
These guys are amazing. Helped me throughout the process. Always there when I need help. Inititailly called a law firm (the one that has lots of ads on the radio), but they declined my case. Van Law Firm accepted my case without a second thought! Kudos to Daniel, my case manager, and Amanda who expedited my payment process. Highly recommended.
Milby Mags
Got in an accident at the beginning of the year and they have been awesome, especially with it being my first accident and me being like this. They have been very communicated, stayed in contact with me the whole time, giving me updates when there were any and even when there weren't and answered any question I had. I would recommend them to anyone. Everyone I have talked to there has been very friendly. I would give them a 10 out of 10.
Ethan Gullet
They made sure that my insurance company covered what I paid for them to which included the gap for my car that was totaled. My medical costs were taken care of and reduced substantially so I was able to get more on my settlement. My case manager, Will Garcia, was always helpful in assisting me and answering any questions I had. They really did an amazing job with my case. I would definitely recommend them to anyone in need of this type of legal help. Most lawyers do not help you with the recovery of the car and rental etc. They are amazing.
Teresa Cuthbertson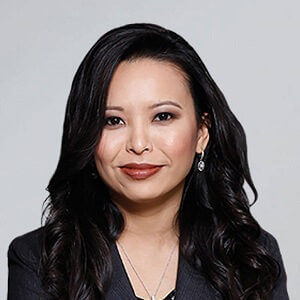 Have you been injured? We can help.
Fill out the form below, and we will get back to you very soon.