Award-Winning Personal Injury Attorneys
Injury-inducing accidents are certainly scary, but not as scary as having to pick up the pieces without the proper legal help. Accident victims can take solace in the fact that the worst is behind them, as our renowned personal injury lawyers in North Las Vegas are standing by to help them recoup their rightful reimbursement. We are committed to our community, and we feel a sense of duty to help protect those around us. Call (725) 900-9000 today to get started.
If you've got a question about a particular case type, don't hesitate to ask! Otherwise, we are always looking to add new cases for the following claim types:
Car accidents
Trucking accidents
Motorcycle crashes
Pedestrian accidents
Nursing home abuse
Bad faith insurance claims
Defective products, devices, and medications
Workers' Compensation
Premises liability claims
Wrongful death claims
Uninsured and underinsured motorist claims
Make no mistake, a personal injury suit can be a very exhausting process that can make you feel vulnerable, particularly if the opposition is especially persistent in denying your claim or tries to place fault on you. This is where an experienced North Las Vegas personal injury lawyer can help. A skilled attorney will work to hold the responsible party accountable and pursue maximum compensation to cover your medical care and other damages. Our staff has settled enough cases to know that client service comes first, so we will work to take as much of the burden off your shoulders as possible. We can make accommodations and arrangements for any client.
For a free legal consultation with a personal injury lawyer serving North Las Vegas, call (725) 900-9000
The Importance of Modified Comparative Negligence
Just because personal injury cases don't often involve heated jury trials and proceedings, that doesn't mean that they are easy or simple tasks. One aspect about personal injury litigation is that the defendant isn't always a person–businesses, insurance companies, and even government entities can also be sued. Determining the guilty party and proving their negligence is just as difficult as any legal task; suffice it to say that you'll need an experienced attorney to reach your goals.
Attorneys are also licensed to practice in specific jurisdictions, meaning that they will know about all the particular rules and regulations that you will need to follow in order to remain compliant with court policy. One of the most important tidbits for Nevada claimants to remember is that of modified comparative negligence.
Under modified comparative negligence, the fault for an accident is on a percentage scale that is divided between all parties at the discretion of the court. In other words, instead of an absolute winner and loser, everyone can be given blame, with the totals adding to 100 percent in the end. The fault for an accident may be split in any combination, from 50-50, 75-25, 32-68, etc. Just keep two things in mind: 1) a percentage of fault equates to a reduction in end settlement (i.e. 20 percent fault reduces settlement by 20 percent) and 2) any party with over half (50 percent) of the fault cannot receive compensation at all.
In auto accidents, as well as other types of personal injury accidents, it is not uncommon for people to deny guilt and accuse others. If you are dealing with a party who is attempting to pass the blame on you, our team of personal injury lawyers in North Las Vegas will fight for you and seek fair compensation to cover the value of your losses.
Let us evaluate your situation and determine the best path to take to help you achieve your goals. Give our injury attorneys a call today at (702)-529-1011.
North Las Vegas Personal Injury Lawyer Near Me (725) 900-9000
Determining the Compensation Available to You
In order to win a personal injury suit, you must prove that your injuries caused you to suffer financial losses, as well as emotional and psychological trauma if applicable. The total settlement a claimant will receive will vary greatly depending on multiple factors, including severity and accident type. For personal injury victims, the range for potential figures can go from a couple thousand dollars all the way up to tens of millions.
For the most part, compensatory damages are what people refer to when talking about personal injury cases. These are the main forms of financial and emotional loss, and the most common forms include:
Medical costs
Property damage
Lost wages, damage to future earnings
Disability
Loss of enjoyment
Pain and suffering
Loss of companionship
Exceptionally heinous or negligent defendants also run the risk of having to pay punitive damages on top of compensatory damages. These are very steep fines that are only used when courts want to send a warning to others that especially unruly behavior will not be tolerated. All in all, they are only awarded in about 5 percent of total cases.
No obligation consultations are always free.
Let us help you!
We are available 24/7
Click to contact our Nevada Personal Injury Lawyers today
Get the Best Personal Injury Attorneys in North Las Vegas to Review Your Case
If you've suffered injuries in an accident, don't just brush it off in the hopes that it will "just get better." Instead, let us handle your personal injury claim and take the first step toward getting the compensation you're legally entitled to. Reach out to the trusted staff of personal injury attorneys at Van Law Firm today. We've helped hundreds of Nevadans get back in the saddle, and we're always looking for more ways to help our community. Call (725) 900-9000 for more information.
Client Testimonials
These guys are amazing. Helped me throughout the process. Always there when I need help. Inititailly called a law firm (the one that has lots of ads on the radio), but they declined my case. Van Law Firm accepted my case without a second thought! Kudos to Daniel, my case manager, and Amanda who expedited my payment process. Highly recommended.
Milby Mags
Got in an accident at the beginning of the year and they have been awesome, especially with it being my first accident and me being like this. They have been very communicated, stayed in contact with me the whole time, giving me updates when there were any and even when there weren't and answered any question I had. I would recommend them to anyone. Everyone I have talked to there has been very friendly. I would give them a 10 out of 10.
Ethan Gullet
They made sure that my insurance company covered what I paid for them to which included the gap for my car that was totaled. My medical costs were taken care of and reduced substantially so I was able to get more on my settlement. My case manager, Will Garcia, was always helpful in assisting me and answering any questions I had. They really did an amazing job with my case. I would definitely recommend them to anyone in need of this type of legal help. Most lawyers do not help you with the recovery of the car and rental etc. They are amazing.
Teresa Cuthbertson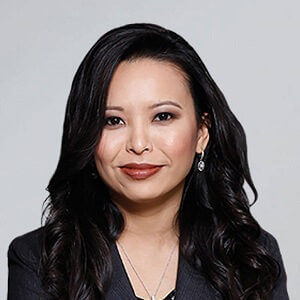 Have you been injured? We can help.
Fill out the form below, and we will get back to you very soon.