Being involved in a car accident can leave you with painful mental and physical injuries. Dealing with the aftermath of a car accident can be overwhelming, especially if you are unsure of how to handle your legal case.
Fortunately, you have options, and our firm is here to help support you throughout your legal case so you can pursue the compensation you need. We understand the challenges you are experiencing, which is why we want to take care of the legal aspects of your case so you can focus on recovering.
We Are Here to Help You After a Puyallup Car Accident
If you are unsure of what to do after a car accident, our car accident attorney in Puyallup, WA can provide legal assistance. Hiring a personal injury lawyer can be the best use of your resources, as we can:
Investigate your accident.

We will gather information on how your accident happened and who is responsible for your injuries and losses. We utilize our resources to ensure we are gathering as much evidence as possible to prove your case.

Estimate your compensation.

Investigating your case is crucial in determining your financial award. Every car accident is different, and the specific details surrounding your case determine how much compensation you could recover.

Handle communications on your behalf.

Many different parties can be involved in an accident, and communications with all parties can get confusing. We have your best interests in mind while we communicate with the liable parties, their insurance companies, and their legal teams on your behalf.

Meet deadlines.

According to RCW § 4.16.080, you have three years to file a lawsuit in Puyallup. If you do not meet this timeline, you lose the opportunity to receive compensation. We can complete and file legal paperwork related to your case, allowing us to meet the statute of limitations timeline and seek the compensation you deserve.
Our knowledge and experience with car accident cases help us prepare your case and provide personalized service for you. We know not every case is the same, and that is why we tailor our approach based on your needs. When you hire our car accident lawyer in Puyallup, WA, we are dedicated to serving you and helping you receive the case outcome you deserve.
For a free legal consultation with a car accidents lawyer serving Puyallup, call (725) 900-9000
Our Puyallup Car Accident Lawyers Will Fight for Fair Compensation
The outcome of a car accident can leave with you additional challenges, including additional financial burdens as a result of the accident. You shouldn't be responsible for paying for your losses if the accident happened due to someone else's actions or inactions.
Our car accident lawyers will help determine the amount of compensation you can recover for your economic and non-economic damages.
Economic Damages You Can Seek After a Car Crash
Economic damages are intended to compensate you for the out-of-pocket expenses related to your accident and injuries. Some examples of economic damages are:
Lost income for the time you missed at work
Reduced earning capacity, if your injuries will affect how you can make money in the future
Past and future medical bills related to your injuries, including physical therapy or rehabilitation
Costs to replace or repair damaged property according to fair market value
Recoverable Non-Economic Damages in Puyallup Cases
Non-economic damages can be harder to measure as they are intended to compensate you for intangible losses associated with the accident. Some examples include:
Pain and suffering. This can include the pain and discomfort you are feeling currently and in the future as a result of your injuries.
Mental anguish, if you are experiencing any negative mental health issues because of the accident.
Physical disability or disfigurement. If your injuries have resulted in changing how you are able to use your body, you may recover compensation.
Loss of enjoyment of life, if you are not able to enjoy life the same way you did prior to the accident because of your injuries.
A member of our team can help assess the value of your losses and damages as a result of the accident. Once we know the value of your total losses, we know the appropriate amount of compensation to pursue in your claim.
Puyallup Car Accident Lawyer Near Me (725) 900-9000
Common Causes of Car Accidents
When we investigate your case, it allows us to determine who is at fault for the accident and gather evidence to establish who to sue. Car accidents in Puyallup, WA may occur because of:
Drunk Driving
Drunk driving causes drivers to make mistakes that lead to significant injuries to others, sometimes even death. Consuming alcohol reduces reaction time and alertness while driving. It can also impair vision and cognitive abilities.
Distracted Driving
It can be difficult for some drivers to stay alert behind the wheel. Some examples of distracted driving include:
Cell phone use
Using a GPS
Changing the music
Eating or drinking while driving
Speaking with other passengers
Being distracted while driving makes it hard to react to sudden hazards. Even a few seconds of distraction can make the difference between safe driving and an accident.
Other Driver Errors
Speeding is a dangerous driving behavior that causes accidents. Speeding makes it more difficult for drivers to make adjustments when poor weather or other road conditions are present.
Regardless of the reason for your accident, our car accident lawyer in Puyallup, WA can help determine who is liable for the accident that caused your injuries and losses.
Click to contact our Washington Car Accident Lawyers today
Protect Your Rights After a Car Accident and Call Van Law Today
If you are unsure of how to move forward after a car accident, call Van Law today. We can support you throughout the legal process and help you pursue the compensation you need in order to move forward from the accident.
Contact us today to get started with your free consultation.
Client Testimonials
These guys are amazing. Helped me throughout the process. Always there when I need help. Inititailly called a law firm (the one that has lots of ads on the radio), but they declined my case. Van Law Firm accepted my case without a second thought! Kudos to Daniel, my case manager, and Amanda who expedited my payment process. Highly recommended.
Milby Mags
Got in an accident at the beginning of the year and they have been awesome, especially with it being my first accident and me being like this. They have been very communicated, stayed in contact with me the whole time, giving me updates when there were any and even when there weren't and answered any question I had. I would recommend them to anyone. Everyone I have talked to there has been very friendly. I would give them a 10 out of 10.
Ethan Gullet
They made sure that my insurance company covered what I paid for them to which included the gap for my car that was totaled. My medical costs were taken care of and reduced substantially so I was able to get more on my settlement. My case manager, Will Garcia, was always helpful in assisting me and answering any questions I had. They really did an amazing job with my case. I would definitely recommend them to anyone in need of this type of legal help. Most lawyers do not help you with the recovery of the car and rental etc. They are amazing.
Teresa Cuthbertson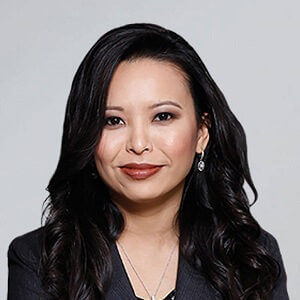 Have you been injured? We can help.
Fill out the form below, and we will get back to you very soon.