Federal Way, WA, is a thriving city close to SeaTac Airport and Tacoma. Its bustling traffic carries its population around I-5 and many other roads. If you or a loved one was injured in a recent car accident, our law firm can help you pursue financial recovery. Our Federal Way car accident lawyers can seek compensation for your medical bills, lost wages, and more.
At Van Law, we can investigate your accident, work to prove its cause, and build the strongest possible case against the negligent driver. We can also review your case at no cost and act as a powerful advocate when you and your family need one the most.
Common Causes of Federal Way Car Accidents
Sadly, traffic collisions happen in our state all the time, often resulting in serious injuries or even death. Common causes of crashes in Federal Way and elsewhere include:
Distracted driving
Driver fatigue
Driving under the influence
Manufacturing or mechanical failure
Poor road and weather conditions
For a free legal consultation with a car accidents lawyer serving Federal Way, call (725) 900-9000
Pursuing Damages After a Car Accident in Federal Way
Assessing your own damages after a car accident can be more complicated than you think. It's easy to overlook valid expenses and losses. When our personal injury lawyers are on your side, we can pursue your case to the fullest for:
Loss of future earning capacity
Past and future lost income
Past and future medical bills
Property damage or destruction
Diminished property value
Disability and disfigurement
Loss of enjoyment of life
Mental and emotional anguish
Ongoing pain and suffering
We can compile receipts, bills, and other documents that substantiate the value of your claim.
Wrongful Death Compensation for Surviving Families
The unexpected loss of a loved one can leave your family reeling. You have our deepest sympathies and our commitment to hold the at-fault driver and their insurer financially liable for your loss.
Our Federal Way car accident attorneys can request the following wrongful death damages on your behalf:
Funeral and burial/cremation costs
Loss of your loved one's income
Loss of your loved one's domestic support
Loss of consortium and companionship
While your family focuses on coping with your loss and taking care of each other, our legal team can fight for your financial recovery.
Federal Way Car Accident Lawyer Near Me (725) 900-9000
Evidence We Can Collect in Your Federal Way Car Accident Case
The evidence collection we can build for you can identify the at-fault driver, their vehicle, and the cause of your accident. It could start with your car accident report, which includes all of this information, as well as the names and contact information of any witnesses who came forward.
In addition to your police report, we can collect:
Medical records and bills to prove the cause and cost of your injuries
Employment and salary history records to document your lost income
Photos of your injuries, the accident scene, and all involved vehicles
Statements from accident witnesses and relevant expert witnesses
Our car accident attorneys can build a strong case file with the evidence we collect. We can use the skills and resources of our law firm to pursue fair compensation on your behalf, so you have time to simply recover from your injuries and get back to your life.
Click to contact our Washington Car Accident Lawyers today
The Benefits of Hiring Our Federal Way Car Accident Attorneys
At your free consultation, we can start by listening to your version of the events that led to the collision. If you choose Van Law to fight for you, our car accident lawyers can:
Conduct a complete investigation
Clarify the statute of limitations in your specific case
Calculate your potential recovery
Prove the at-fault party's negligence
Communicate with all parties on your behalf
Complete and submit all required paperwork
Answer your legal questions and concerns
We can also provide regular updates on your case's progress and the settlement negotiation process. If an acceptable settlement agreement cannot be reached, we aren't afraid to take your case to trial and keep fighting for your financial recovery.
Our firm's contingency fee structure means you don't have to worry about any upfront or out-of-pocket fees. In fact, if your case does not result in financial recovery, you'll owe us no legal or attorney fees at all.
Our History of Five-Star Reviews From Previous Car Accident Clients
When previous clients share their experience with Van Law, they leave excellent reviews like these on our testimonials page:
" involved in a car accident…Came to Van Law Firm shortly after. Krysta Luna has been the utmost professional representative for this firm. She has always been very friendly and always let me know what is going on in my case." – Dorinda C.
"I had a car accident, and I approached the attorneys at Van Law Firm, and they had the best care with me from day one. Especially my case handled by Norma. She always spoke to me honestly and clearly and I felt very comfortable with her." – Diego M.R.
Our team members work hard to provide every client we represent with the same outstanding client experience, and we'd love to do the same for you.
Complete a Free Case Evaluation form now
Washington's Deadlines on Car Accident and Wrongful Death Cases
According to RCW § 4.16.080, you generally have three years from the date of the accident to file your personal injury lawsuit. The same statute generally allows three years from the date of a loved one's passing to file your wrongful death lawsuit.
If the statute of limitations expires, you won't be able to file your lawsuit, or it will be dismissed out of hand. Getting our law firm involved in your case right from the start gives us more time to investigate your case and work to meet the deadline.
Call Today to Get Your Free Car Accident Consultation
If you or a loved one was injured in a vehicle collision, our Federal Way car accident lawyer can build a strong case and demand fair financial compensation. Contact one of our team members today to learn more about how hard Van Law can fight for you and your family.
Client Testimonials
These guys are amazing. Helped me throughout the process. Always there when I need help. Inititailly called a law firm (the one that has lots of ads on the radio), but they declined my case. Van Law Firm accepted my case without a second thought! Kudos to Daniel, my case manager, and Amanda who expedited my payment process. Highly recommended.
Milby Mags
Got in an accident at the beginning of the year and they have been awesome, especially with it being my first accident and me being like this. They have been very communicated, stayed in contact with me the whole time, giving me updates when there were any and even when there weren't and answered any question I had. I would recommend them to anyone. Everyone I have talked to there has been very friendly. I would give them a 10 out of 10.
Ethan Gullet
They made sure that my insurance company covered what I paid for them to which included the gap for my car that was totaled. My medical costs were taken care of and reduced substantially so I was able to get more on my settlement. My case manager, Will Garcia, was always helpful in assisting me and answering any questions I had. They really did an amazing job with my case. I would definitely recommend them to anyone in need of this type of legal help. Most lawyers do not help you with the recovery of the car and rental etc. They are amazing.
Teresa Cuthbertson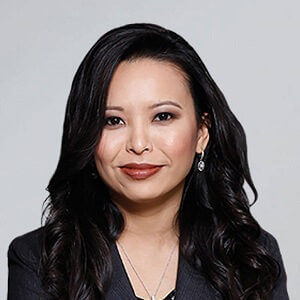 Have you been injured? We can help.
Fill out the form below, and we will get back to you very soon.