Car accidents can have damaging consequences for you, your vehicle, and your way of life. Recovering from injuries can be overwhelming enough, so trying to figure out how to pay for the treatment you need and how to fix your vehicle shouldn't be on you.
If you suffer from a car accident lawyer in Everett, WA, the attorneys at Van Law Firm can help you seek the compensation you need to heal and move forward from the accident.
Our Car Accident Lawyers Can Fight for Your Right to Compensation
When you hire an Everett car accident lawyer from our firm, you receive personalized attention and support. We know how each case is different, which is why we tailor our approach to match your needs. We understand how important finances are and how much an accident can impact your situation, so our attorneys will fight to recover fair compensation and seek justice.
We Can Evaluate Which Types of Compensation You Can Seek
Damages awarded in a personal injury case are agreed upon after a negotiated injury settlement or a lawsuit against the responsible person in civil court. Either process usually enables you to collect compensation for economic and non-economic losses. Some common types of damages in a car accident claim include:
Medical bills, for past and expected treatment
Change in income, if your salary and wages have taken a hit because you are unable to work due to your injuries
Property damage expenses, for the cost to repair or replace your vehicle and other personal property items that were damaged in the car accident.
Pain and suffering, if you are suffering from ongoing pain and discomfort physically, mentally, or emotionally as a result of the trauma you endured from the accident.
Loss of enjoyment, if your injuries have caused you to be unable to participate in the things you did prior to the accident
Loss of consortium, if your injuries have impacted the relationship with your spouse or other family members
A car accident lawyer with our firm will help determine what damages you are eligible to recover.
For a free legal consultation with a car accidents lawyer serving Everett, call (725) 900-9000
How an Everett Car Accident Lawyer From Our Firm Can Help You
A car accident lawyer on our team knows the laws pertaining to your accident and can help you figure out the best way to move forward. We can provide support throughout your case by:
Investigating your accident
Gathering different types of evidence
Ordering a copy of the official crash report
Communicating with other parties on your behalf
Assessing your losses to determine an amount for recoverable compensation
Negotiating a fair settlement
Ensuring appropriate paperwork is filled out and filed by the deadline
We have your best interests in mind while we are working on your case. We can advocate for you to receive the compensation you need while being by your side from the beginning to the end of your case. If we are unable to reach a fair settlement, we can support you through the proceedings of a lawsuit.
The legal team at Van Law offers our assistance on a contingency fee basis. Under this arrangement, we don't take a penny from you upfront. Instead, we finance the entirety of your case and only receive our payment if we recover compensation for you.
Everett Car Accident Lawyer Near Me (725) 900-9000
Proving Negligence in an Everett Car Accident Case
To receive compensation, we must prove the liable party's actions are the reason for the car accident and your injuries. In a majority of accidents, that means showing the other driver was negligent. To prove negligence, we must show:
The driver owed you a duty of care. Drivers have a legal responsibility to follow the rules of the road and avoid harming others on the road.
The driver breached their duty of care or, in other words, violated their responsibility.
As a result of the driver's actions or inactions, they caused a crash, and you were injured.
Now, you're dealing with non-financial and financial losses.
Examples of possible negligent actions that can cause an accident:
Speeding or driving too fast for road or weather conditions
Driving while under the influence of drugs or alcohol
Failing to follow traffic signals or signs
Passing illegally
Distracted driving
Drowsy driving
Failing to check their blind spot
When a Driver Wasn't Responsible for the Crash
Sometimes, the cause of an accident isn't because of another driver. Other potentially liable parties could be:
A car part manufacturer. If the cause of the car accident was a defective component, the manufacturer could be held liable. Examples include defective brakes, seatbelts, steering wheels, accelerators, and ignitions.
A government agency. If your accident happened because of a dangerous condition on a public road, like a pothole or faulty traffic signage, a government agency could be held liable.
When we investigate your case, we will determine if the other driver, a manufacturer, or a property owner is liable for your accident. We can hold them responsible, so you can receive the compensation you deserve.
Click to contact our Washington Car Accident Lawyers today
We Can Help You Meet State-Imposed Timelines After a Car Accident in Washington
In Washington state, you usually have three years to file a personal injury lawsuit from the date of the accident, according to RCW § 4.16.080. We understand how quickly time can pass when you are focusing on recovering from your injuries.
This is why it is important to hire a car accident attorney in Everett, WA, as quickly after the accident as possible to ensure we meet timelines and can develop a strong case for you. Filing too late could prompt the court to dismiss your case.
Complete a Free Case Evaluation form now
Contact Van Law Today for Your Free Consultation
Start fighting for your rights to receive the compensation you need by hiring a car accident lawyer at Van Law. We know how overwhelming a car accident can be. We will focus on the legal aspects of your case, so you can stay focused on recovery and being with your family.
Contact Van Law today for your free consultation.
Client Testimonials
These guys are amazing. Helped me throughout the process. Always there when I need help. Inititailly called a law firm (the one that has lots of ads on the radio), but they declined my case. Van Law Firm accepted my case without a second thought! Kudos to Daniel, my case manager, and Amanda who expedited my payment process. Highly recommended.
Milby Mags
Got in an accident at the beginning of the year and they have been awesome, especially with it being my first accident and me being like this. They have been very communicated, stayed in contact with me the whole time, giving me updates when there were any and even when there weren't and answered any question I had. I would recommend them to anyone. Everyone I have talked to there has been very friendly. I would give them a 10 out of 10.
Ethan Gullet
They made sure that my insurance company covered what I paid for them to which included the gap for my car that was totaled. My medical costs were taken care of and reduced substantially so I was able to get more on my settlement. My case manager, Will Garcia, was always helpful in assisting me and answering any questions I had. They really did an amazing job with my case. I would definitely recommend them to anyone in need of this type of legal help. Most lawyers do not help you with the recovery of the car and rental etc. They are amazing.
Teresa Cuthbertson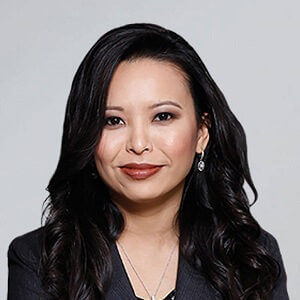 Have you been injured? We can help.
Fill out the form below, and we will get back to you very soon.