Have You Suffered Injuries in a Work-Related Accident? Call Workers' Compensation Attorneys From Van Law Firm
Most of us have a desire to do our jobs to the best of our ability, but the risk of injury should not be included in that sentiment. Workplace accidents can be some of the most difficult to handle, as employers may try to downplay them or ignore them altogether. Or, what's worse, injured employees may be fearful of reporting their claim, for fear of retaliation. Fortunately, Centennial Hills workplace accident victims can rest assured knowing that top-tier representation from Van Law Firm is always available to them. We can review your accident and ensure that you are properly compensated, even if we have to negotiate with your employer to do so. When you're ready to get back on your feet, call (725) 900-9000 to schedule a free consultation.
Let us evaluate your situation and determine the best path to take to help you achieve your goals. Give our injury attorneys a call today at 725-900-9000.
For a free legal consultation with a workers' compensation lawyer serving Centennial Hills, call (725) 900-9000
How to Tell if Your Centennial Hills Accident is Covered by Workers' Compensation
Under Nevada law, evey company with one or more workers must carry workers' compensation insurance. If it is discovered that a business does not have proper coverage after an accident takes place, the company will be hit with penalties and fees, on top of potentially being liable for the injured employee's expenses and income.
The state is very generous with its definition of "employee," as coverage must be extended to temporary workers, part-time workers, some remote workers, agricultural workers, and even illegal immigrants in some cases.
If you are injured in a Centennial Hills workplace accident, your employer does not have to be the primary party at fault in order for you to receive coverage. In fact, the accident doesn't even have to occur directly on company property. Here are just a few examples of accidents covered by workers' compensation:
Accidents in bathrooms, locker rooms, or parking lots
Accidents that happen because unsafe equipment or working conditions
Auto accidents that happen while driving a company vehicle during work hours
Episodes of workplace violence, either between employees or between an employee and customers
Medical conditions or serious diseases that were contracted on the job after harmful exposures
Accidents that happen at meetings or conferences that were being attended by employees
No obligation consultations are always free.
Let us help you!

Call Now:(725) 900-9000

We are available 24/7
Centennial Hills Workers' Compensation Lawyer Near Me (725) 900-9000
We Can Handle All Kinds of Workers' Compensation Cases
At Van Law Firm, we recognize how important workers are not only for the economy, but also for the health and safety of the communities they serve. We've successfully recovered compensation for workers across numerous industries, and we can effectively handle a number of different work-related claims, such as:
Construction Accidents
Hotel Worker Injuries
Casino Accidents
Healthcare Worker Injuries
Train Accidents (FELA)
Manufacturing Accidents
Click to contact our Centennial Hills Personal Injury Lawyers today
Getting Properly Reimbursed for Workplace Injuries
Workers' compensation may have been founded with the idea to protect workers from having to shoulder high costs, but unfortunately that isn't always the case. At the end of the day, workers' comp providers are no different than any other insurers, in that they will always work hard to pay the least amount of compensation that they possibly can. As such, it is perhaps more common than you may think for workers' comp claims to be delayed, countered with poor offers, or even denied outright.
Adjusters are often successful in convincing injured employees to take lower settlement offers than they deserve. There are two main reasons for this: the first is that most workers automatically assume at least some blame for workplace accidents, and they don't want to draw too much attention to their claim for fear of retaliation, such as termination or pay reductions. The second is that the majority of employees feel at least a small sense of loyalty to their employer, and they don't want to argue for more compensation because they believe that it will negatively impact the company overall. We're here to tell you that you shouldn't accept either–workers' compensation benefits are your right, and you deserve proper compensation no matter what your employer may say.
Complete a Free Case Evaluation form now
Connect With Centennial Hills Workers' Compensation Attorneys Today
If you need help recovering compensation for a work-related accident, simply call the experienced Centennial Hills workers' compensation attorneys from Van Law Firm. We've been defending workers' rights for nearly ten years, and we're standing by to help you get the treatment and rehab you need to get back on the job. Call us at (725) 900-9000 to schedule a no-cost, no-obligation consultation.
Client Testimonials
These guys are amazing. Helped me throughout the process. Always there when I need help. Inititailly called a law firm (the one that has lots of ads on the radio), but they declined my case. Van Law Firm accepted my case without a second thought! Kudos to Daniel, my case manager, and Amanda who expedited my payment process. Highly recommended.
Milby Mags
Got in an accident at the beginning of the year and they have been awesome, especially with it being my first accident and me being like this. They have been very communicated, stayed in contact with me the whole time, giving me updates when there were any and even when there weren't and answered any question I had. I would recommend them to anyone. Everyone I have talked to there has been very friendly. I would give them a 10 out of 10.
Ethan Gullet
They made sure that my insurance company covered what I paid for them to which included the gap for my car that was totaled. My medical costs were taken care of and reduced substantially so I was able to get more on my settlement. My case manager, Will Garcia, was always helpful in assisting me and answering any questions I had. They really did an amazing job with my case. I would definitely recommend them to anyone in need of this type of legal help. Most lawyers do not help you with the recovery of the car and rental etc. They are amazing.
Teresa Cuthbertson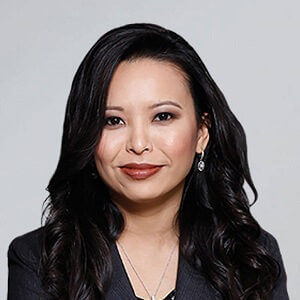 Have you been injured? We can help.
Fill out the form below, and we will get back to you very soon.