When a worker is injured in a Washington workplace accident, he or she may be reluctant to report the incident itself or the extent of their injuries because of possible backlash from the employer. Other victims may hesitate in reporting their claim for fear of "hurting the company," or costing them money for compensation. When you enlist Van Law Firm to manage your case, we won't tiptoe around the process of getting you the proper medical treatment and reimbursement. We won't hold back in our pursuit of obtaining the compensation you need to supplement your lost income and pay for vocational rehabilitation. Give our Washington office a call at (360) 200-0000</atoday for a no-cost consultation.
Why Work with an Auto Accident Lawyer at Van Law Firm
Under Washington law, workers' compensation insurance is a requirement for all employees, regardless of full or part-time designation. Any employer with one or more workers is required to offer workers' compensation insurance, and the state is one of four monopolistic states in the U.S., meaning that employers must buy workers' comp through a state fund or be self-insured instead of going through private insurers.
Nearly all Washington employees are entitled to workers' comp coverage, with a few exceptions, such as: workers under 18 who are employed on a family farm, certain performers and musicians, individuals working in exchange for aid from a religious or charitable institution, federal employees who already receive federal coverage, domestic workers who work less than full-time doing landscape, maintenance, and repair work for private homes, and more. Visit Washington's Labor and Industries website for a full list of exceptions.
To recover workers' comp benefits in Washington, your employer does not have to be the primary party at fault, and the accident does not necessarily have to occur on company property. Employees may be covered for a variety of injuries, including:
Auto accidents where an employee was driving a company vehicle for company business purposes
Accidents that occur in the parking lot, bathroom, locker room or breakroom of a business while on company time
Violence in the workplace between two workers or between a worker and a customer, client, patient, etc.
Contraction of a disease or medical condition due to workplace conditions
Accidents that occur at a conference or meeting that workers are attending on company business
Exposure to harmful chemicals, gases, and other substances due to workplace conditions
Let us evaluate your situation and determine the best path to take to help you achieve your goals. Give our injury attorneys a call today at (360) 200-0000.
For a free legal consultation with a workers' compensation lawyer serving Washington, call (725) 900-9000
Recovering Monetary Compensation
Even though the intent of workers' compensation policies are to protect employees' rights and safety, recovering proper compensation when you have been injured is not always a simple process. At the end of the day, all insurance companies are concerned with their bottom line, no matter how good their intentions may be. As such, it is common to see lowball settlement offers, long delays, and denied claims.
Negotiations for a workers' comp claim can be very contentious, as oftentimes the intimate relationship between workers and employers can make these cases feel more personal than they should be. Because of this, insurance adjusters and spirited defense counsel will work hard to avoid paying a premium for work injuries. This is the last thing you want to worry about when you have your plate full with medical treatment and diminishing savings. Don't back down and don't take a smaller settlement just to "get the process over with." Instead, call us and rest assured that your case is being handled by trusted workers' comp attorneys.
We can help you navigate through the entire process of your case from start to finish, and we will be there for any denials or appeals. If need be, we are also more than equipped to argue on your behalf in court, all the way up to the Washington Supreme Court.
No obligation consultations are always free.
Let us help you!

Call Now: (360) 200-0000

We are available 24/7
Washington Workers' Compensation Lawyer Near Me (725) 900-9000
Types of Workplace Cases We Work With
Here at Van Law Firm, our Washington workers' compensation attorneys have the experience to handle cases from numerous industries, such as:
Construction Accidents
Hotel Worker Injuries
Casino Accidents
Healthcare Worker Injuries
Train Accidents (FELA)
Manufacturing Accidents
Don't wait– call (360) 200-0000</a to get started with a no-cost, no-obligation consultation.
Client Testimonials
These guys are amazing. Helped me throughout the process. Always there when I need help. Inititailly called a law firm (the one that has lots of ads on the radio), but they declined my case. Van Law Firm accepted my case without a second thought! Kudos to Daniel, my case manager, and Amanda who expedited my payment process. Highly recommended.
Milby Mags
Got in an accident at the beginning of the year and they have been awesome, especially with it being my first accident and me being like this. They have been very communicated, stayed in contact with me the whole time, giving me updates when there were any and even when there weren't and answered any question I had. I would recommend them to anyone. Everyone I have talked to there has been very friendly. I would give them a 10 out of 10.
Ethan Gullet
They made sure that my insurance company covered what I paid for them to which included the gap for my car that was totaled. My medical costs were taken care of and reduced substantially so I was able to get more on my settlement. My case manager, Will Garcia, was always helpful in assisting me and answering any questions I had. They really did an amazing job with my case. I would definitely recommend them to anyone in need of this type of legal help. Most lawyers do not help you with the recovery of the car and rental etc. They are amazing.
Teresa Cuthbertson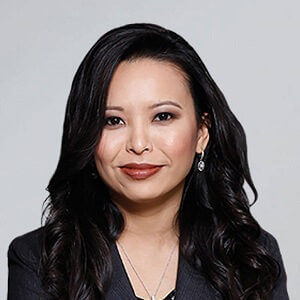 Have you been injured? We can help.
Fill out the form below, and we will get back to you very soon.