If you or someone you know was injured in a car accident, you've already seen up close the toll that it can take on the body, mental state, and finances. You may feel like you just want to move on from the crash, but if someone else caused the accident, you owe it to yourself to seek compensation that could help ease the burdens of your injuries and losses.
Van Law can help you take legal action. Our Lynnwood car accident lawyer is available to help you file your car accident case and seek the money you deserve. We provide a free consultation, during which we can explain your rights in Washington state and answer any questions you have.
Choosing a Lynnwood Car Crash Lawyer at Our Firm to Represent You
We've recovered more than $50 million in compensation through court verdicts and settlements for injury victims. Our lawyers are passionate about pursuing justice and bringing our clients results, and it shows in our numerous five-star reviews. Clients say:
"Had a great experience with Van Law Firm and a special thanks to Norma and her team for all the help and getting me the proper care and compensation." – Ivan

"They made sure that my insurance company covered what I paid for them which included the gap for my car that was totaled. My medical costs were taken care of and reduced substantially so I was able to get more on my settlement…I would definitely recommend them to anyone in need of this type of legal help…" – Teresa
We offer 24/7 availability, a multilingual staff who are able to answer your questions in Spanish and Mandarin, home and hospital visits to meet with you, and a top-rated legal team that has been honored with Avvo.com's clients choice award and National Top 100 Trial Lawyers, amongst many other accolades.
How Our Lynwood Car Accident Attorneys Handle All the Legwork
Here's how we can help you build a case and pursue the money you deserve after your car accident:
Investigating your car crash:

Interviewing witnesses, gathering evidence from the scene, retrieving camera footage, analyzing police reports, and crash recreation are just a few tools we may use to determine how the crash occurred.

Handling communication:

We take on all communication on your behalf. You never have to deal with the defendant, their lawyers, or insurance companies on your own. We can also correspond with your medical care professionals and others to move your case forward.

Negotiating a fair settlement

– It's no secret that insurance companies often try to lowball claimants. With our car accident lawyers on your side, you'll have an advocate fighting for what you deserve and rejecting offers that don't cover your losses.

Representing you in court

– If your case progresses to trial, you'll have top-rated litigators arguing the merits of your case in front of a judge and jury. 
Our Lynwood Car Accident Attorney Charges Nothing Upfront
At Van Law, we ensure hiring a car accident attorney is affordable for all clients, so we work on a contingency-fee-basis. You pay nothing upfront or out-of-pocket for our help. Instead, we only receive payment after we recover compensation for your accident. 
We discuss our fee with you ahead of time and if you agree, we can set to work building your case immediately. We believe in amplifying the voices of the injured and leveling the legal playing field for those that insurance corporations would like to take advantage of. 
For a free legal consultation with a car accidents lawyer serving Lynnwood, call (725) 900-9000
Our Lynwood, WA Car Accident Attorney Can Help You Recover Compensation for Economic and Non-Economic Losses
A car accident can derail your life and career in ways you never imagined. It's our goal to help you seek the money you need to put your life back together. Our law firm houses more than 100 years of collective legal experience doing just that. We've recovered millions of dollars for injury clients like you. 
You can seek damages from the at-fault party for your economic and non-economic losses. That means, whether the car accident cost you money or otherwise negatively impacted your health, relationships, livelihood, or quality of life, you can recoup compensation for it. You may be entitled to collect damages for losses including but not limited to:
Current and future medical expenses

Lost income

Diminished earning ability

Transportation expenses

Replacement of domestic services 

Vehicle repairs or replacement 

Serious bodily harm

Scars and disfigurement

Mental anguish 

Lost quality of life
Whether you're dealing with soft tissue injuries, broken bones, brain injury, dislocations, or depression from the car crash, our Lynnwood, WA car accident attorneys are committed to helping you recover appropriate compensation. Our car accident lawyers will assess your damages and determine the total compensation you are entitled to. 
Lynnwood Car Accident Lawyer Near Me (725) 900-9000
How Long Do You Have to Bring a Car Accident Claim in Lynnwood, Washington?
In Washington state, personal injury victims generally have three years to file a lawsuit for compensation, per RCW § 4.16.080. Some exceptions may apply that could affect the amount of time you have, so we recommend getting in contact with our Lynnwood accident injury lawyers who can provide specifics after learning more about your case. 
You should not delay if you believe you are entitled to recover damages from the at-fault party. If you miss the statute of limitations, you lose your right to claim compensation for your injuries and a judge may dismiss your case. 
Click to contact our Washington Car Accident Lawyers today
Liable Parties in a Car Accident
Our personal injury lawyers will work to determine who caused your accident and any contributing parties who may owe you damages. Liable parties for a car accident could include:
The other driver(s) in your motor vehicle accident 

The driver's employer, if they were working at the time

Local government

Car manufacturer

Tire manufacturer 
It's possible more than one party could have contributed to your accident. We'll conduct a thorough workup of your case to pinpoint any potential sources of compensation.
Complete a Free Case Evaluation form now
Contact Van Law for Your Free Consultation With Our Team Serving Lynnwood
If you were injured in a car accident, don't hesitate to call Van Law. Our Lynnwood car accident lawyers are serious about your financial recovery. 
Contact us today for your free consultation. We can answer all your questions and begin seeking justice on your behalf.
Client Testimonials
These guys are amazing. Helped me throughout the process. Always there when I need help. Inititailly called a law firm (the one that has lots of ads on the radio), but they declined my case. Van Law Firm accepted my case without a second thought! Kudos to Daniel, my case manager, and Amanda who expedited my payment process. Highly recommended.
Milby Mags
Got in an accident at the beginning of the year and they have been awesome, especially with it being my first accident and me being like this. They have been very communicated, stayed in contact with me the whole time, giving me updates when there were any and even when there weren't and answered any question I had. I would recommend them to anyone. Everyone I have talked to there has been very friendly. I would give them a 10 out of 10.
Ethan Gullet
They made sure that my insurance company covered what I paid for them to which included the gap for my car that was totaled. My medical costs were taken care of and reduced substantially so I was able to get more on my settlement. My case manager, Will Garcia, was always helpful in assisting me and answering any questions I had. They really did an amazing job with my case. I would definitely recommend them to anyone in need of this type of legal help. Most lawyers do not help you with the recovery of the car and rental etc. They are amazing.
Teresa Cuthbertson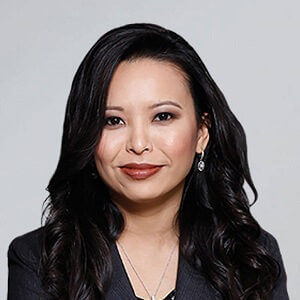 Have you been injured? We can help.
Fill out the form below, and we will get back to you very soon.