When a car accident causes injuries, many people don't know where to seek help. You can usually follow up with the at-fault driver's insurance and file your claim for minor accidents. For more severe accidents with extensive property damage and serious injuries, it could be helpful to find a legal representative. 
A Kirkland car accident lawyer from Van Law is familiar with getting compensation for clients. Our team believes in offering top-notch customer service and providing what you need after a severe wreck.
Recoverable Damages in a Kirkland Car Accident Case
You can typically recover economic and non-economic damages after a car accident. Economic losses are reimbursable expenses you have paid out-of-pocket or have a bill for. Non-economic losses account for your intangible damages that don't have an exact monetary equivalent.
When computing economic damages, our team will evaluate your current costs and project potential future costs based on your injuries and continuing treatment. Calculating non-economic losses is slightly more complicated as they deal with compensation for the emotional aspects of a vehicle accident.
Economic Damages You Can Seek Compensation for in Kirkland
Most out-of-pocket expenses you incurred because of a crash are recoverable. When we build your case, we can demand compensation to cover the following economic damages:
Medical transportation

Medications

Medical devices including crutches, wheelchairs, or other assistive tools

Medical treatments and diagnostics

Surgical procedures

Follow-up care including physical and occupational therapy

Home-based nursing care

Home modifications

Property damage

Lost income 

Reduced earning capacity 
Our car accident team will compute past, current, and future projected expenses or losses to determine an equitable figure.
Non-Economic Damages Cover the Emotional Toll of a Car Accident
In addition to physical injury, car accidents harm you and your family emotionally. These intangible losses are called non-economic damages and can include the following:
Pain and suffering

Mental anxiety

Depression

Scarring or other permanent disfigurements

Partial or complete paralysis
Emotional damages cover a wide area for which there is no direct monetary conversion. Our personal injury team uses experience to compute a value for your losses based on the specific circumstances of your accident.
For a free legal consultation with a car accidents lawyer serving Kirkland, call (725) 900-9000
Benefits of Working With Our Experienced Car Accident Attorney in Kirkland, WA
You can put some of your stress to the side when you decide to hire Van Law. We handle the legal details of your case, including:
Investigating your accident 

Gathering and compiling documentation to support your claim

Determining who was responsible for your accident

Assessing your damages to place a value on your claim

Communicating with insurance companies on your behalf

Filing a lawsuit for you in civil court, if necessary

Representing you in all meetings and court proceedings
Our car accident team believes communication with our clients is integral to our relationship. We provide frequent updates about the status of your case. 
Kirkland Car Accident Lawyer Near Me (725) 900-9000
Our Risk-Free Fee Arrangement Works Within Your Budget
When stressed about incoming medical bills, you don't need another expense to add to your anxiety. That is why many accident and injury law firms use a contingency-fee arrangement. This agreement allows you to have legal representation with no upfront costs and no risk.
Our car accident team offers a free case evaluation and payment using a contingency-fee system. We cover all initial filing expenses, conduct our investigation, and fight for compensation without asking you for a penny. When we successfully resolve your case, we will collect reimbursement for our expenses and our regular fees.  
Click to contact our Washington Car Accident Lawyers today
We Work to Help You Meet All Lawsuit Filing Deadlines
In Washington, the state enforces a three-year deadline on personal injury lawsuits under RCW § 4.16.080. According to the definition offered by the Legal Information Institute (LII), failure to meet this deadline might cause the dismissal of your case.
The statute also permits the same filing period for wrongful death lawsuits. If your family has lost a loved one, seeking advice from a wrongful death attorney can be helpful. Time passes quickly when you are recovering from injuries or grieving a loss, so ensure you do not wait too long to get started.
Complete a Free Case Evaluation form now
Using Evidence to Establish Negligence and Fight for Your Compensation
During our investigation, we examine every detail of your wreck to determine the cause and who was at fault. Once we establish that, we must determine if negligence was involved. We do that by establishing the following four elements:
Duty of care: The liable party had a responsibility to keep you safe. 

Breach of duty: They failed to uphold their duty of care by acting with negligence. 

Causation: Their negligence is the reason you were involved in a car accident. 

Damages: You suffered losses such as medical expenses and pain and suffering because of the liable party's actions. 
We will use the evidence we collect from the scene, accident reports, and the examination of the resultant vehicle damage to prove fault and determine if negligence was a factor.
Car Accidents Can Have a Combination of Causes
Car accidents have many causes. They may be the result of one person drinking or texting while driving. Your accident could also have been a chain reaction after several people made choices that don't work out well. Whatever the cause of your accident, our investigation will help us determine the cause and who was at fault.
Speak With a Member of Our Team in Kirkland, WA Today
After a crash, you may be in search of legal guidance. Our Kirkland car accident lawyer from Van Law can help you and your family. We are ready to hold the responsible driver accountable and fight to ensure you get compensation for your injuries. 
If you're prepared to find out how we can help you, contact our office for your no-charge consultation.
Client Testimonials
These guys are amazing. Helped me throughout the process. Always there when I need help. Inititailly called a law firm (the one that has lots of ads on the radio), but they declined my case. Van Law Firm accepted my case without a second thought! Kudos to Daniel, my case manager, and Amanda who expedited my payment process. Highly recommended.
Milby Mags
Got in an accident at the beginning of the year and they have been awesome, especially with it being my first accident and me being like this. They have been very communicated, stayed in contact with me the whole time, giving me updates when there were any and even when there weren't and answered any question I had. I would recommend them to anyone. Everyone I have talked to there has been very friendly. I would give them a 10 out of 10.
Ethan Gullet
They made sure that my insurance company covered what I paid for them to which included the gap for my car that was totaled. My medical costs were taken care of and reduced substantially so I was able to get more on my settlement. My case manager, Will Garcia, was always helpful in assisting me and answering any questions I had. They really did an amazing job with my case. I would definitely recommend them to anyone in need of this type of legal help. Most lawyers do not help you with the recovery of the car and rental etc. They are amazing.
Teresa Cuthbertson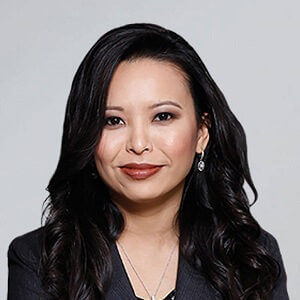 Have you been injured? We can help.
Fill out the form below, and we will get back to you very soon.