Were You Sexually Assaulted By an Uber or Lyft Driver?
Rideshare companies such as Uber and Lyft have certainly made a sizable impact on our lives since their inception and introduction. They have revolutionized the way we get around, yet at the same time their hands-off approach to running their business has put countless riders at risk of sexual abuse or harassment. What's worse, they have taken little to no action in response to these claims.
Every time we send a ride request, we are literally opening the door to a large number of potential risks. Fortunately, rideshare users should feel confident knowing that the best Uber and Lyft sexual assault attorneys in the nation are standing by to help in your time of need. Call Van Law Firm today to learn more about how we can defend your rights and get you the compensation you deserve.
For a free legal consultation with a uber and lyft sexual assault lawyer serving Washington, call (725) 900-9000
Rideshare Sexual Assault By the Numbers
These companies are still relatively new, so there is not a lot of reliable information about the safety risks (which is a problem in itself). Both companies have released their own safety reports in the past and as of 2021, the investigative firm HireRight has committed to maintaining a running database of physical and sexual assault cliams for the two companies. However, the concrete information we have as of right now is not exactly flattering.
In Uber's first internal report back in 2019, the company said they received nearly 6,000 claims of driver sexual assault in just the two-year stretch from 2017 to 2018.
In just 2019, Lyft faced 14 separate sexual assault suits.
Between both companies, there have been 16 reporting kidnappings and counting.
Between both companies, over 350 criminal sexual assault claims have been filed and counting.
Let us evaluate your situation and determine the best path to take to help you achieve your goals. Give our injury attorneys a call today at (360) 200-0000.
Washington Uber and Lyft Sexual Assault Lawyer Near Me (725) 900-9000
How Do These Assaults Arise in the First Place?
If you find yourself wondering why these assaults happen, simply take a moment to consider the process of each individual ride: an unsuspecting rider is picked up by an unknown driver in an unknown vehicle. This presents ample opportunity, and that is all that perpetrators want. If an individual is sick and has perverted intentions, what better job is there than one that supplies a steady stream of victims right into their car?
When you also consider the fact that a large number of rideshare users do so as a way to get home safely after drinking, it's not hard to see that rideshare companies have done little to nothing in terms of keeping their riders safe. Here are just a few examples of their negligence:
Lax Hiring Practices
Unlike taxi and bus companies, Uber and Lyft have extremely loose hiring practices. For starters, they only extend their background checks to seven years. They also do not interview drivers in person or interact with them at all during the hiring process.
Insufficient Training
Even if drivers are the ones committing the assaults, rideshare companies can still be held liable. New drivers receive no formal training, either for driving or behavioral guidelines. They are also required to use their cell phones while driving but receive no suggestion as to how to do so safely and legally. This is not meant to endorse drivers' behavior, but rather to highlight how little oversight there actually is.
Inability to Verify Driver
Despite all of this, the biggest risk to riders' safety is the simple fact that neither company can verify if any driver is actually the person who created the account. On their end, all they see is a profile with a name and maybe a photograph. Is that the same person driving the car when you get in? What's stopping a driver from handing over the keys to his buddy for the night? What's stopping a criminal organization from making phony profiles? Certainly not rideshare companies.
No obligation consultations are always free.
Let us help you!

Call Now: (360) 200-0000

We are available 24/7
Click to contact our Washington Personal Injury Lawyers today
Victims May File Civil or Criminal Sexual Assault Charges
When most people hear the phrase "sexual assault," they imagine criminal charges and convictions. While this is the most common legal defense, it is certainly not the only one. A successful criminal case will only punish the defendant, whereas a civil case can award you much-needed financial compensation for physical injuries and emotional distress. Furthermore, the level of proof is lower, as plaintiffs only need to prove negligence for a civil case, not intent. To be clear, if you wish to bring forth criminal charges you should certainly do so; we are simply offering an alternative method.
In addition, you may be able to go after the company itself, which would allow you to recover much more compensation than you would from an individual person. You could also have the opportunity to act as an advocate for other victims (if that's something that interests you, of course). Regardless of what you hope to achieve legally, you will need to retain a trusted personal injury attorney to help you through the process.
Complete a Free Case Evaluation form now
Contact Uber and Lyft Sexual Assault Attorneys Today
If you've been the victim of sexual assault while in an Uber or Lyft and are considering moving forward with a civil claim, contact Van Law Firm right away. Our experienced Uber and Lyft sexual assault attorneys will hold these companies accountable for the physical and psychological injuries that you've sustained due to their negligence. Don't wait–call now and protect your rights with a free consultation and case review. Call our location nearest you today.
Client Testimonials
These guys are amazing. Helped me throughout the process. Always there when I need help. Inititailly called a law firm (the one that has lots of ads on the radio), but they declined my case. Van Law Firm accepted my case without a second thought! Kudos to Daniel, my case manager, and Amanda who expedited my payment process. Highly recommended.
Milby Mags
Got in an accident at the beginning of the year and they have been awesome, especially with it being my first accident and me being like this. They have been very communicated, stayed in contact with me the whole time, giving me updates when there were any and even when there weren't and answered any question I had. I would recommend them to anyone. Everyone I have talked to there has been very friendly. I would give them a 10 out of 10.
Ethan Gullet
They made sure that my insurance company covered what I paid for them to which included the gap for my car that was totaled. My medical costs were taken care of and reduced substantially so I was able to get more on my settlement. My case manager, Will Garcia, was always helpful in assisting me and answering any questions I had. They really did an amazing job with my case. I would definitely recommend them to anyone in need of this type of legal help. Most lawyers do not help you with the recovery of the car and rental etc. They are amazing.
Teresa Cuthbertson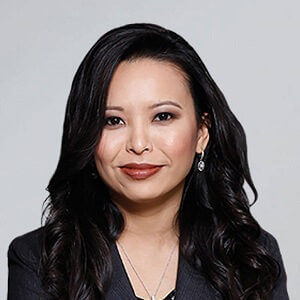 Have you been injured? We can help.
Fill out the form below, and we will get back to you very soon.