It is never easy to come forward with allegations of sexual abuse. However, no one that has lived through this trauma deserves to be silenced. You have the opportunity to pursue justice not only from your abuser but also from anyone that enabled them.
If you have faced sexual abuse, a sexual abuse lawyer might be able to help. You could pursue legal action against not just the abuser but the individuals that allowed this abuse to occur. If you are ready to discuss your options with compassionate legal counsel, reach out to a Seattle WA sexual abuse lawyer today.
How Can a Sexual Abuse Lawyer in Seattle Help?
Our firm can do more than pursue a civil lawsuit on your behalf. We understand how challenging these cases can be, and we are prepared to serve as your advocate while seeking accountability. Our attorneys take pride in creating a safe space for survivors. We will listen to your story, help you review your options, work to protect your privacy, and make your emotional well-being our priority. Some of the steps we can take to do this include:
Work With Law Enforcement as Needed
For some survivors, pursuing both civil and criminal options is the best possible outcome. Our firm is prepared to work with law enforcement at your direction to not only build a civil case but also to ensure police have what they need to bring charges. You have the final word on whether you involve law enforcement in your case or not.
Identify Liable Parties
It might not be immediately obvious which parties were liable for your abuse. In a civil lawsuit, you have the option not only to sue your abuser but also anyone that helped or enabled them. This could include employers, homeowners, churches, or other organizations that failed to protect you from an attack when they had an obligation to do so. Our firm could identify all the liable parties in your case.
Pursue Legal Action
Our attorneys are prepared to handle every aspect of your civil suit. This begins with a complete investigation into your assault. It also involves a careful review of your damages to ensure you a fair amount of financial compensation. Our attorneys can work to settle your case while also preparing for the possibility of a trial.
For a free legal consultation with a sexual abuse lawyer serving Seattle, call (725) 900-9000
Is There a Deadline to Pursue a Civil Case for Sexual Assault?
There is a deadline that applies to every type of civil lawsuit—it is referred to as the statute of limitations. This deadline is strictly enforced, which means filing your lawsuit after the statute expires could prevent you from recovering the compensation you deserve.
Identifying the appropriate statutory period for a sexual abuse case is more complicated than most personal injury actions. This is especially true when the act of abuse occurred years ago, or if it happened when you were a minor. The best option for complying with this deadline is to seek out legal counsel as soon as possible.
Seattle Sexual Abuse Lawyer Near Me (725) 900-9000
Can I File a Lawsuit if Criminal Charges Were Never Filed?
According to the Washington Coalition of Sexual Assault Programs (WCSAP), approximately one out of every four women in the state face sexual abuse at some point in their life. However, WCSAP also notes that many of those women never pursue criminal charges following an attack.
Your right to pursue legal action against your abuser and those that enabled them is not contingent on criminal charges. In fact, civil court is entirely separate from the criminal justice system. While prosecutors have the ultimate say in whether or not your abuser will face criminal charges, you are in control of any civil lawsuit.
In some cases, a civil suit might be the best option for pursuing justice. While a monetary award cannot undo what happened to you, it could provide you with a measure of justice against your abuser and anyone that enabled them.
Click to contact our Sexual Abuse Lawyers today
What Does Legal Representation Cost?
The costs associated with hiring an attorney might prevent some survivors from pursuing a legal case. Our firm believes that no one should give up their chance at justice based on financial concerns. That is why we take on these cases without any upfront legal costs for survivors.
Instead, we take each case on a contingency basis. That means we will only be owed a fee if you recover compensation. We will retain a percentage of that recovery as our fee, meaning we only get paid when you do. If we are unsuccessful, you will never owe us anything.
Complete a Free Case Evaluation form now
Does It Cost Anything to Speak to an Attorney?
If you are unsure of your next steps and are seeking answers, you could benefit from a discussion with a sexual abuse attorney in Seattle. Our firm believes you deserve a chance to discuss your case and understand your options at no cost to you. That is why the initial consultation with our firm is free.
During your initial consultation, you will have a chance to ask questions about your case and the legal system in general. We can help you understand what to expect from the process and explain how we can assist you along the way.
There is no obligation to work with our firm when you accept a free consultation. However, we are proud of our work in advocating for victims of sexual abuse. We are confident our compassionate approach will be right for your case.
Let a Seattle WA Sexual Abuse Lawyer Help
If you are ready to come forward with an allegation of sexual abuse, our firm is here to help. We understand how difficult this process can be, and we are prepared to serve as your advocate while also protecting your privacy as best as the law allows. 
The team at Van Law is proud to advocate on behalf of survivors, and we are never afraid to aggressively pursue justice as their representative. If you are ready to discuss your legal options, reach out to our Seattle WA sexual abuse lawyers as soon as possible for a free consultation.
Client Testimonials
These guys are amazing. Helped me throughout the process. Always there when I need help. Inititailly called a law firm (the one that has lots of ads on the radio), but they declined my case. Van Law Firm accepted my case without a second thought! Kudos to Daniel, my case manager, and Amanda who expedited my payment process. Highly recommended.
Milby Mags
Got in an accident at the beginning of the year and they have been awesome, especially with it being my first accident and me being like this. They have been very communicated, stayed in contact with me the whole time, giving me updates when there were any and even when there weren't and answered any question I had. I would recommend them to anyone. Everyone I have talked to there has been very friendly. I would give them a 10 out of 10.
Ethan Gullet
They made sure that my insurance company covered what I paid for them to which included the gap for my car that was totaled. My medical costs were taken care of and reduced substantially so I was able to get more on my settlement. My case manager, Will Garcia, was always helpful in assisting me and answering any questions I had. They really did an amazing job with my case. I would definitely recommend them to anyone in need of this type of legal help. Most lawyers do not help you with the recovery of the car and rental etc. They are amazing.
Teresa Cuthbertson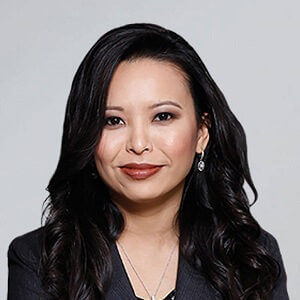 Have you been injured? We can help.
Fill out the form below, and we will get back to you very soon.