Helping You Recover from Work Injuries
If you were hurt on the job in Las Vegas or Henderson, we urge you to call our team the moment your medical condition is stable. We can help make sure you don't get short-changed by your employer's insurance company.
After a workplace accident happens, some people hesitate to report their injuries to their employers for fear of retaliation. Others hold back asking for compensation because they don't want to cost their company money. If you hire Van Law Firm to handle your case, we won't hesitate and we won't hold back. We'll get you the money you need to pay for medical treatment, lost income, and vocational rehabilitation. Call us today at 702-529-1011. Your consultation is free.
Are You Covered by Workers' Compensation?
In Nevada, employers are required to provide workers' compensation insurance to help support the needs of injured workers. Your company most likely has this insurance and it is there to be used. If your company does not have workers' comp coverage and you get hurt, your employer may face significant fines and penalties, and the company will be liable for your medical bills and lost wages.
All workers who are classified as employees in Nevada are entitled to workers' compensation benefits. This includes illegal immigrant workers, temp workers, and farm workers as well as people who work from home under certain conditions.
To be eligible for benefits in Nevada, you do not have to be injured on company property and your employer doesn't have to be proven to be at fault. You can collect workers' compensation benefits if:
You are injured in an accident while driving a company vehicle on company business
You're hurt in the parking lot, breakroom, or locker room
If you injuries happen while attending a meeting or conference on company time or in the scope of your job
If you are exposed to dangerous chemicals, fumes, or other toxic substances in your workplace
If you are a victim of workplace violence
If you contract a disease or other medical condition because of the conditions at work
Recovering Money for Workplace Injuries
For a free legal consultation with a workers' compensation lawyer serving Nevada, call (725) 900-9000
Although the workers compensation system is designed to be user-friendly and is intended to protect the rights of employees who are hurt on the job, recovering benefits isn't always cut and dry. Like any insurance company, your company's workers compensation insurer is more concerned about their own bottom line than they are about your well-being. Therefore, denied claims, low settlement offers, and significant delays are common.
Nevada Workers' Compensation Lawyer Near Me (725) 900-9000
Fast-talking insurance adjusters and experienced legal teams will go to great lengths to avoid paying work injury claims. And when you're dealing with a painful or disabling injury, and your bank account is running on empty, you need medical care and it can be difficult to remain focused and stand your ground when it comes to getting paid. Don't give up. Don't settle for less than your case is worth. Call us instead.
We can help you from the time we file your initial claim, during the appeals process, and when we take your case all the way to the Nevada Supreme Court if the need arises.
Workplace Injury Cases We Handle
At Van Law Firm, we protect the rights of workers in all industries and we handle all types of work injury cases.
Construction Accidents
Hotel Worker Injuries
Casino Accidents
Healthcare Worker Injuries
Train Accidents (FELA)
Manufacturing Accidents
Let's get to work getting you paid. Call us today at 702-529-1011. Your consultation is free.
Client Testimonials
These guys are amazing. Helped me throughout the process. Always there when I need help. Inititailly called a law firm (the one that has lots of ads on the radio), but they declined my case. Van Law Firm accepted my case without a second thought! Kudos to Daniel, my case manager, and Amanda who expedited my payment process. Highly recommended.
Milby Mags
Got in an accident at the beginning of the year and they have been awesome, especially with it being my first accident and me being like this. They have been very communicated, stayed in contact with me the whole time, giving me updates when there were any and even when there weren't and answered any question I had. I would recommend them to anyone. Everyone I have talked to there has been very friendly. I would give them a 10 out of 10.
Ethan Gullet
They made sure that my insurance company covered what I paid for them to which included the gap for my car that was totaled. My medical costs were taken care of and reduced substantially so I was able to get more on my settlement. My case manager, Will Garcia, was always helpful in assisting me and answering any questions I had. They really did an amazing job with my case. I would definitely recommend them to anyone in need of this type of legal help. Most lawyers do not help you with the recovery of the car and rental etc. They are amazing.
Teresa Cuthbertson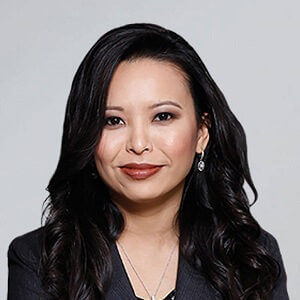 Have you been injured? We can help.
Fill out the form below, and we will get back to you very soon.