If you or someone you love were hurt in a truck accident due to someone else's negligence, a truck accident lawyer from Van Law can handle your legal case and recover compensation on your behalf so you can dedicate your energy and attention to healing.
Damages a Truck Accident Lawyer Can Recover For You In Kirkland, WA
The medical bills may be piling up because of your injuries. In addition, your injuries may be preventing you from working, so you can't earn an income to pay the bills. 
Your injuries and financial losses are likely taking a toll on you and your family. And you wouldn't be in this situation if the truck driver had not been negligent. You not only want to hold the negligent party accountable for your injuries, but you also want to recover compensation to pay for your financial losses.
A lawyer from our firm can seek to recover compensation to cover the following damages in Kirkland, WA:
Medical bills

Property damage

Child care costs

Lost income

Home modifications

Household services

Future earning capacity

Future medical costs

Pain and suffering

Emotional distress

Disability and disfigurement

Lost quality of life

Mental anguish
The value of a personal injury claim varies from case to case due to various factors, including the severity of your injuries, what kind of treatment you received, and other related costs. We will calculate the value of your claim by taking into account the economic and non-economic damages that apply to you. There are no caps on damages in Washington, so there is no limit on the amount of compensation you could recover.
You could be eligible to recover wrongful death damages that cover funeral costs, medical bills, and lost income if you lost someone you love in a truck accident. If this is the case, we offer you and your family our sincerest condolences during this painful time. We want to handle your case so you can take the time to grieve.
For a free legal consultation with a truck accidents lawyer serving Kirkland, call (725) 900-9000
A Kirkland Truck Accident Lawyer Can Benefit Your Case
Personal injury cases are complex. You must be able to prove that the truck driver was negligent. You must be able to calculate the value of your losses so you can demand an amount of compensation that is adequate. You must have evidence. And if your case goes to trial, you must be able to present your case to a jury. And that's on top of filing paperwork and meeting deadlines.
You already have enough on your plate as you navigate life with severe injuries. Healing is your priority. That's why hiring an attorney to handle your case is beneficial.  
A personal injury lawyer with experience handling truck accident cases can guide you through the legal process and provide you with updates on the status of your case. If you hire our firm, you can expect us to:
Investigate the truck accident and determine liability

Collect evidence to support your claim

Calculate the value of your claim

Negotiate with the liable party and their insurance provider to reach a fair settlement

Prepare your case for court and file a lawsuit

Present your case to a jury
It's not only the truck driver who could be liable for your injuries and financial losses. The trucking company, maintenance providers, cargo loaders, and even the entity responsible for maintaining the roads could be liable.
Having an attorney on your side also evens the odds since the defendant will have legal representation of their own. We will work to protect your rights so the other side can't take advantage of you or intimidate you. 
You are under no obligation to accept a settlement offer from the insurance company. We will evaluate settlement offers and present them to you. You decide to accept or reject, but we will provide advice so you have the information to make a decision. 
Kirkland Truck Accident Lawyer Near Me (725) 900-9000
Cost of a Truck Accident Attorney in Kirkland, WA
Van Law's attorneys work on a contingency fee basis, which means you don't pay us unless we win your case and you receive compensation. We understand that you have enough to worry about already. 
There are no upfront costs, and we will explain how payment works in detail so there will not be any surprises. We also offer free consultations.
Click to contact our Washington Truck Accident Lawyers today
Get Started on Your Truck Accident Case Before It's Too Late
Filing a lawsuit to recover compensation is a decision that can take time, but you risk losing your right to pursue compensation in court if you wait too long. You generally only have three years to file a personal injury lawsuit in Washington, according to RCW § 4.16.080. The same deadline applies to wrongful death lawsuits, as well.
We will work to meet all deadlines in your case, including the statute of limitations, so you retain your right to recover compensation through the legal process.
Complete a Free Case Evaluation form now
Work With a Truck Accident Lawyer in Kirkland, WA, Today
Truck drivers must follow all traffic laws as well as all federal rules and regulations. When a driver negligently causes an accident, they are liable for your injuries and your resulting financial losses. A personal injury lawyer from Van Law can help you recover the compensation you deserve.
You deserve compensation to relieve you of your fears about the future. You deserve justice and the peace of mind it brings so you can move forward. To schedule a free consultation with a truck accident lawyer from our firm, please don't hesitate to contact us. We are ready to talk to you about your case today.  
Client Testimonials
These guys are amazing. Helped me throughout the process. Always there when I need help. Inititailly called a law firm (the one that has lots of ads on the radio), but they declined my case. Van Law Firm accepted my case without a second thought! Kudos to Daniel, my case manager, and Amanda who expedited my payment process. Highly recommended.
Milby Mags
Got in an accident at the beginning of the year and they have been awesome, especially with it being my first accident and me being like this. They have been very communicated, stayed in contact with me the whole time, giving me updates when there were any and even when there weren't and answered any question I had. I would recommend them to anyone. Everyone I have talked to there has been very friendly. I would give them a 10 out of 10.
Ethan Gullet
They made sure that my insurance company covered what I paid for them to which included the gap for my car that was totaled. My medical costs were taken care of and reduced substantially so I was able to get more on my settlement. My case manager, Will Garcia, was always helpful in assisting me and answering any questions I had. They really did an amazing job with my case. I would definitely recommend them to anyone in need of this type of legal help. Most lawyers do not help you with the recovery of the car and rental etc. They are amazing.
Teresa Cuthbertson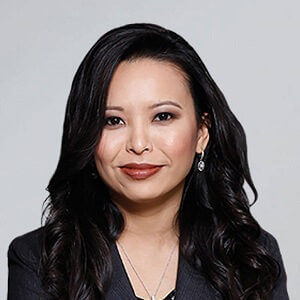 Have you been injured? We can help.
Fill out the form below, and we will get back to you very soon.