Helping People Injured in Uber and Lyft Accidents in Las Vegas
If you are injured in an accident involving Uber, Lyft, or another rideshare company, give us a call right away. We've been helping people hurt in rideshare accidents recover money since 2015 when Nevada Governor Brian Sandoval approved legislation that allowed ride-sharing services to officially operate in the state.
Because ridesharing is fairly new in Nevada, and the structure of these companies is unique, pursuing compensation in a personal injury claim can be challenging. Our team has successfully fought for victims of rideshare accidents and we want to help you recover money for your losses. Call 702-529-1011 today. Your consultation is free.
What Injured Passengers Need to Know
For a free legal consultation with a rideshare accidents lawyer serving Nevada, call (725) 900-9000
Our team understands how confusing rideshare accidents can be and we want to make your recovery as easy as possible. While you can depend on us to offer the support and resources you need after a wreck, we'd also like to provide you with important information about Uber and Lyft accidents to help you protect your rights.
There are unique insurance issues at play in rideshare accidents
Nevada Rideshare Accident Lawyer Near Me (725) 900-9000
The way insurance coverage is applied following a Lyft or Uber accident is dependent on the scenario at hand when a crash happens. The status of the rideshare vehicle is one of the most important factors used to determine liability when an accident occurs. The easiest way to think about liability is to divide possible scenarios into three periods.
When the vehicle is in personal use. When the driver is not carrying rideshare passengers and the Uber or Lyft app is not active, the driver's personal insurance policy applies. Liability coverage with a personal insurance policy can be as low as $25,000 per person per accident in Nevada. Uber, Lyft, and other rideshare companies are not responsible for the actions of the driver when he is using the car for personal use.
When the vehicle is in driver mode. Once the driver turns on the app and begins to actively seek passengers, contingent liability insurance coverage is supplied by Uber or Lyft may be applied. This means that primary coverage is provided by the driver's personal insurance and Lyft or Uber will cover what the driver's personal insurance will not cover in the amount of $50,000 per person for injury or death. The total coverage per accident is $100,000 regardless of how many people are involved. The applicable Nevada Law is NRS 690B.470 and the Insurance for Nevada Uber Claims is here and Lyft Claims is here.
When the vehicle is in service. From the time the driver accepts a ride request until all passengers arrive at their destination and the ride is ended in the app, the commercial liability policy provided by Uber or Lyft is primarily liable for damages. The limits on these policies are significantly higher than the limits typically carried with other types of policies during other rideshare modes. When a passenger is injured he or she can typically recover up to $1,500,000 per accident if the accident is caused by the Lyft or Uber driver. If the accident is caused by another party and not the Lyft or Uber driver then the other party's insurance is primary and Lyft and Uber provides $250,000 of additional uninsured or underinsured coverage. The applicable Nevada Law is NRS 690B.470 and the Insurance for Nevada Uber Claims is here and Lyft Claims is here.
More than One Party May Be Liable for Rideshare Injuries
Click to contact our Nevada Personal Injury Lawyers today
Sometimes, multiple insurance companies are liable for injuries and deaths caused by Uber or Lyft drivers. When more than one insurance carrier is liable, recovering money can become challenging- especially if you're not represented by a rideshare accident lawyer. The insurance companies will often point fingers at each other to avoid liability, impose delays to avoid paying their share, or use other tactics to make recovery difficult. In some cases, multiple insurance companies will even leverage their legal teams and resources to minimize, dispute, or even deny your claim.
Complete a Free Case Evaluation form now
Don't try to negotiate a settlement under these conditions by yourself. You'll likely walk away with an offer that is much less than what your case is worth. Our team will help you avoid the delays imposed by the insurance companies. We understand the complex insurance issues involved in rideshare accidents, how combined liability works, and how to negotiate a settlement when multiple parties are liable.
Rideshare companies have a team of professionals protecting their interests. You have Van Law Firm on your side. Call our office today so we can get you paid.
Client Testimonials
These guys are amazing. Helped me throughout the process. Always there when I need help. Inititailly called a law firm (the one that has lots of ads on the radio), but they declined my case. Van Law Firm accepted my case without a second thought! Kudos to Daniel, my case manager, and Amanda who expedited my payment process. Highly recommended.
Milby Mags
Got in an accident at the beginning of the year and they have been awesome, especially with it being my first accident and me being like this. They have been very communicated, stayed in contact with me the whole time, giving me updates when there were any and even when there weren't and answered any question I had. I would recommend them to anyone. Everyone I have talked to there has been very friendly. I would give them a 10 out of 10.
Ethan Gullet
They made sure that my insurance company covered what I paid for them to which included the gap for my car that was totaled. My medical costs were taken care of and reduced substantially so I was able to get more on my settlement. My case manager, Will Garcia, was always helpful in assisting me and answering any questions I had. They really did an amazing job with my case. I would definitely recommend them to anyone in need of this type of legal help. Most lawyers do not help you with the recovery of the car and rental etc. They are amazing.
Teresa Cuthbertson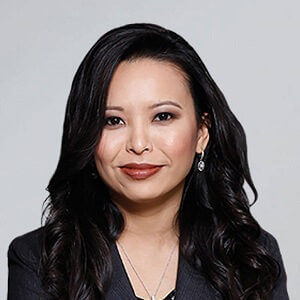 Have you been injured? We can help.
Fill out the form below, and we will get back to you very soon.