Elite Centennial Hills Motor Vehicle Accident Attorneys Defending Claimants' Rights Since 2012
The things that happen in the Las Vegas Valley may stay here, but people come and go with regularity. The constant commuter traffic means that there are a large number of various motor vehicle accidents, and Centennial Hills crash victims may find themselves in an unfortunate situation if they suffer damages at the hands of another. Fortunately, the elite team of Centennial Hills motor vehicle accident attorneys from Van Law Firm are standing by to help when you need it most. In less than ten years of operation, we've amassed 500+ 5-star reviews and recovered over $50 million for our clients, and we can help you hold any and all liable parties accountable. Call (725) 900-9000 today for more information.
Let us evaluate your situation and determine the best path to take to help you achieve your goals. Give our injury attorneys a call today at 725-900-9000.
For a free legal consultation with a motor vehicle accidents lawyer serving Centennial Hills, call (725) 900-9000
How Can a VLF Accident Attorney Help You With Your Claim?
Of all the benefits that a VLF accident attorney can provide, peace of mind is perhaps the most important. The accident claim process can be extremely stressful and confusing for those who are not familiar with it. Furthermore, a large number of Las Vegas claimants may not live in Nevada, and may not be familiar with the state's laws regarding accident claims. When you trust us to handle your case, we make sure to handle as much of the claim process as possible, including all correspondence and negotiations. No case is a guarantee, and we are careful not to make them; however, if you don't retain an attorney, it all but guarantees that you will not recover as much as you would have otherwise.
No obligation consultations are always free.
Let us help you!

Call Now:(725) 900-9000

We are available 24/7
Centennial Hills Motor Vehicle Accident Lawyer Near Me (725) 900-9000
Our Team Can Handle All Types of Nevada Motor Vehicle Accident Claims
Las Vegas is a 24-hour city, with traffic always coming and going on roads like State Route 215 and Interstate 15. This traffic inevitably causes all different types of motor vehicle accidents, and luckily for Centennial Hills claimants, we can handle all accident claims, including:
Auto accidents
Bicycle accidents
Boat accidents
Bus accidents
Taxi cab accidents
Rideshare accidents (Uber / Lyft)
Truck crashes
Drunk driving wrecks
Motorcycle accidents
Pedestrian accidents
Click to contact our Centennial Hills Personal Injury Lawyers today
Dedicating to Maximizing Every Client's Compensation
We approach every case with the goal of recovering as much compensation for our client as possible, and the first step involves tracking current and future expenses right away. We take special care to consider all of the damages that you and your loved ones have suffered as a result of your accident. This includes everything from property damages to medical expenses and even non-economic losses like loss of enjoyment of life.
We make sure to argue for all available forms of compensation, especially for cases involving serious injuries or death. Our attorneys work collaboratively with clients to formulate a settlement plan that they are comfortable with, and only then do we enter into negotiations with opposing parties and insurers. Even if a claim does not settle and moves to litigation, we are prepared for that as well–our in-house litigation team has won several high-dollar trials, some in excess of a million dollars. Additionally, if there are multiple claimants involved, we'll make sure that your claim is fully accounted for.
Complete a Free Case Evaluation form now
How Modified Comparative Fault May Affect Your Nevada Accident Claim
We make sure to be as transparent as we can when communicating with clients, and one thing that we try to explain is the concept of modified comparative fault. In Nevada, the liability for a given accident can be apportioned to all parties involved in proceedings. If you are assigned a percentage of fault, it lowers the amount of compensation available to you–for example, if you were found to be 10 percent at fault, that means you can only recover up to 90 percent of your total damages. If your liability is 50 percent or higher, you can't recover compensation from the other party, only through your own insurance.
These laws can be a good or bad thing, depending on the case. If you know you were partly liable, you can still go ahead with your claim. However, if you don't know your level of fault or try to hide it, it may cost you a lot of money in the long run, so it's best to discuss this with your attorney as soon as possible.
Have You Suffered Injuries in a Centennial Hills Crash? Call the Trusted Attorneys From VLF Today
When you need help recovering compensation for injuries suffered in a Centennial Hills accident, it's best to take your claim to a trusted and experienced firm in order to give yourself the best chance of success. Look no further than Van Law Firm–our experienced Centennial Hills motor vehicle accident attorneys can hold liable parties accountable for your damages so that you can get back on your feet. Call (725) 900-9000 today to learn more.
Client Testimonials
These guys are amazing. Helped me throughout the process. Always there when I need help. Inititailly called a law firm (the one that has lots of ads on the radio), but they declined my case. Van Law Firm accepted my case without a second thought! Kudos to Daniel, my case manager, and Amanda who expedited my payment process. Highly recommended.
Milby Mags
Got in an accident at the beginning of the year and they have been awesome, especially with it being my first accident and me being like this. They have been very communicated, stayed in contact with me the whole time, giving me updates when there were any and even when there weren't and answered any question I had. I would recommend them to anyone. Everyone I have talked to there has been very friendly. I would give them a 10 out of 10.
Ethan Gullet
They made sure that my insurance company covered what I paid for them to which included the gap for my car that was totaled. My medical costs were taken care of and reduced substantially so I was able to get more on my settlement. My case manager, Will Garcia, was always helpful in assisting me and answering any questions I had. They really did an amazing job with my case. I would definitely recommend them to anyone in need of this type of legal help. Most lawyers do not help you with the recovery of the car and rental etc. They are amazing.
Teresa Cuthbertson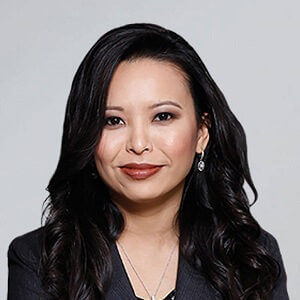 Have you been injured? We can help.
Fill out the form below, and we will get back to you very soon.