If you ride a motorcycle in Nevada, you are aware of how crowded the roadways are all the time. With so many cars on the road at once, it's even more crucial that all drivers make safety their top concern whenever they are behind the wheel.
Unfortunately, this is not always the case, and carelessness is one of the main reasons why an accident can occur without warning. Motorcycle riders are more vulnerable to injury than other drivers, which makes the situation worse for them. If you were one of these unfortunate victims, get in touch with Van Law's personal injury attorneys right away.
Our Henderson Motorcycle Accident Lawyers Have Helped Victims and Families
Our attorneys at Van Law offer clients more than just a lawyer; we offer them an opportunity to rest and recuperate. Upon hiring us, we'll take over handling all the details and tasks of your case. We'll collect evidence for your case, calculate your settlement, file any necessary reports, and communicate with insurers and other lawyers on your behalf.
Our motorcycle accident lawyer in Henderson, NV will also do it all at no unnecessary cost to you. Our firm does not charge clients unless we win, so there is no entry risk to you.
Our Client Testimonials
We've helped many clients achieve the compensation they and their families need, and we're happy to share their praise. Below are two examples, but you can read additional success stories on our testimonial page.
"I was recommended to Van Law Firm and Karin by my sister, and I am glad retained Van Law Firm. Van Law Firm has an amazing staff! Karin and his team helped me every step of the way with any questions I had. They gave me updates on how my case was going. Karin is diligent with his work and made sure my concerns were always addressed. There was never a moment I felt uninformed. He's devoted to the work he does and his clients. Thank you Van Law Firm, Karin, and all the support team." – Anthony Gomez
"Had a great experience with Van Law Firm and a special thanks to Norma and her team for all the help and getting me the proper care and compensation."- Ivan Parra
For a free legal consultation with a motorcycle accidents lawyer serving Henderson, call (725) 900-9000
Nevada's Negligence Laws in Civil Suits May Apply to Your Motorcycle Accident Case
Per Nevada Revised Statues (NRS) § 41.141, the state employs a modified version of the comparative negligence law. Claimants attempting to seek financial compensation can only do so if they are not more than 50% responsible for the accident. If you are assigned 51% or more fault, you will not be able to seek damages from any party involved in your accident.
Additionally, even if you are eligible for financial recovery, your settlement will be reduced by the amount of fault you have been assigned for the accident.
If the responsible parties in your case can't prevent you from receiving compensation entirely, they will try to use this law to reduce what they must pay. However, our motorcycle accident attorneys in Henderson, NV won't back down and will take on any challenges necessary to make sure you receive the highest amount of damages reasonably possible in your case.
Henderson Motorcycle Accident Lawyer Near Me (725) 900-9000
Nevada's Time Period of Eligibility for Filing Motorcycle Accident Lawsuits
For Nevada residents, two years from the date of your injury is usually the maximum amount of time you have to file a personal injury lawsuit, per NRS § 11.190.
If you are filing on behalf of a deceased loved one, then the same statute applies for a wrongful death lawsuit two years after their passing.
In some cases, you may be able to seek compensation through a wrongful death claim even if your window for a standard personal injury suit has closed. Our Henderson motorcycle accident lawyer can review your case and explain which deadlines apply to you.
Click to contact our Nevada Motorcycle Accident Lawyers today
Unsure What Your Settlement Should Cover? Our Motorcycle Accident Attorneys Can Help
It is a safe assumption that if you are suing a negligent party for damages, you know your medical bills should be covered by them in your claim, but you may not be sure how much you're owed.
The attorneys at Van Law can assist you in calculating damages into a fair settlement based on the following categories:
Medical Damages: This includes your surgery, prescription, treatment, aftercare costs, therapy, rehabilitation, and counseling.
Vehicular Damages: Many accidents involving a larger vehicle will leave your bike damaged beyond repair. In these instances, your settlement should cover the costs of a replacement in addition to transportation in the meantime.
Work-Related Damages: Income lost from being unable to work is also calculated into your settlement, even if you cannot return to work for an unforeseen period.
Non-Economic Damages: Pain and suffering, emotional damage, disability, post-traumatic stress disorder (PTSD), loss of quality of life, and other damages without an exact value also factor into your settlement.
Certain damages, including disability, are medical conditions with potential monetary expenses (such as a wheelchair). Still, the mental and emotional impact left on a victim should also be included in your non-economic damages.
Our firm is aware of every detail that goes into calculating damages and works to tailor a settlement that caters to each client's unique financial situation to meet their needs.
Complete a Free Case Evaluation form now
Bringing Liable Parties for Your Motorcycle Accident to Justice
Evidence will serve to reveal the one or multiple parties that are responsible for causing the collision.
Phone records can reveal texting and driving from a negligent driver, car malfunctions can place fault on the manufacturer, and elements like cracked or damaged roads, leave the city liable to pay damages. Even pedestrians can bear responsibility if their actions caused another driver to hit you.
Our personal injury attorneys specialize in gathering the evidence necessary to bring those bearing responsibility to light.
Physical Repercussions of a Motorcycle Accident
As a motorcyclist, you are inherently at greater risk of harm than those in other vehicles. Motorcycles lack the security and safety found in cars and are also much smaller vehicles. Some collisions can outright dismount you from your vehicle.
Depending on the nature of the accident, your injury can range from minor to life-threatening. These are just some of the various injuries you can endure after a motorcycle accident:
Concussions
Head/brain injury
Broken bones
Spinal cord injury
Cuts and scrapes
Burns
Sprains
Though motorcyclists in Nevada are required to wear helmets to reduce the risk of head injury, a collision with a larger vehicle still carries a great risk of injury, and an accident involving larger vehicles like trucks can be catastrophic or fatal to the motorcyclist.
Let Our Henderson Motorcycle Accident Team Get to Work for You
Van Law offers free case reviews and is available 24/7 for contact. If you are looking for a Henderson motorcycle accident lawyer, contact us today.
Client Testimonials
These guys are amazing. Helped me throughout the process. Always there when I need help. Inititailly called a law firm (the one that has lots of ads on the radio), but they declined my case. Van Law Firm accepted my case without a second thought! Kudos to Daniel, my case manager, and Amanda who expedited my payment process. Highly recommended.
Milby Mags
Got in an accident at the beginning of the year and they have been awesome, especially with it being my first accident and me being like this. They have been very communicated, stayed in contact with me the whole time, giving me updates when there were any and even when there weren't and answered any question I had. I would recommend them to anyone. Everyone I have talked to there has been very friendly. I would give them a 10 out of 10.
Ethan Gullet
They made sure that my insurance company covered what I paid for them to which included the gap for my car that was totaled. My medical costs were taken care of and reduced substantially so I was able to get more on my settlement. My case manager, Will Garcia, was always helpful in assisting me and answering any questions I had. They really did an amazing job with my case. I would definitely recommend them to anyone in need of this type of legal help. Most lawyers do not help you with the recovery of the car and rental etc. They are amazing.
Teresa Cuthbertson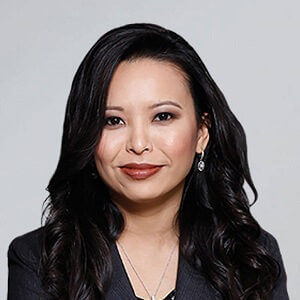 Have you been injured? We can help.
Fill out the form below, and we will get back to you very soon.