Car Accident Attorney Fighting for Victims of Drunk Driving Accidents
If you suffered injuries or lost a loved one at the hands of a drunk driver in Nevada, we can help you pursue damages in a civil suit to hold the impaired driver accountable. Our injury team understands the physical and emotional toll drunk driving accidents can have on victims. When significant financial burdens are coupled with the pain and suffering you're experiencing, it's easy to become overwhelmed. Reach out to our team so we can relieve some of the stress of your personal injury case so you can concentrate on getting better.
Call the Van Law Firm at 702-529-1011 to discuss your case. Consultations are free and there is no obligation.
Let's Put a Stop to DUI Accidents in Nevada
Every 50 minutes, someone in the United States is killed by a drunk driver. These crashes account for about one-third of all traffic-related fatalities, severely injuring about 800 people each year. In Nevada alone, approximately 100 people lose their lives each year in drunk driving crashes. With more than one million drivers getting arrested for impaired driving annually across the nation, and countless more motorists getting away with DUI, the problem has reached epic proportions. Although the alcohol-impaired driving fatality rate decreased 27 percent between 2005 and 2014, motor vehicle crashes involving alcohol cost the United States roughly $44 billion each year. Sadly, innocent drivers, passengers, pedestrians, and motorcyclists are the ones who pay.
For a free legal consultation with a drunk driving accidents lawyer serving Nevada, call (725) 900-9000
While filing a personal injury lawsuit cannot erase the damage that has been done by drunk driving accidents, it can help show people who make the decision to drink and drive that this reckless behavior will not be tolerated in Nevada. In addition to the compensation you can recover for economic and non-economic damages after a DUI crash, you may be able to recover punitive damages. Unlike compensatory damages that are designed to provide financial relief to victims for their losses, punitive damages are designed to punish the wrongdoer. When drunk drivers are held accountable for their actions, they are more likely to learn from their mistakes and avoid impaired driving in the future.
Can You Bring a Wrongful Death Suit After a DUI Accident?
Nevada Drunk Driving Accident Lawyer Near Me (725) 900-9000
If you've lost a loved one in a DUI crash, please accept our condolences. In addition to the pain you're feeling after losing someone dear, you may be experiencing frustration knowing that someone else's reckless behavior hurt your family so deeply. Fortunately, you may be able to take legal action against the impaired driver who caused your tragic loss by filing a wrongful death suit.
In Nevada, only select people are eligible to file a wrongful death suit after a DUI crash.
The personal representative of the estate
The surviving spouse, registered domestic partner, or children of the deceased
If no surviving spouse or children exist, surviving parents can file a claim
If the deceased person had none of the above, his or her closest living relative may be able to file a suit
How Nevada's Dram Shop Laws Can Impact Your Case
Click to contact our Nevada Personal Injury Lawyers today
If the drunk driver was under age 21 when the accident happened, the bar, restaurant, nightclub, or social host who knowingly served or sold the person alcohol may be partially liable under Nevada's Dram Shop laws. Additionally, if a social host allows teenagers to drink on his or her property, and a drunk driving accident causes injuries or death, the social host can be held liable for compensatory damages as well as punitive damages.
Unfortunately, Nevada's Dram Shop law does not apply to social hosts or drinking establishments that serve drunk drivers who are over 21.
Client Testimonials
These guys are amazing. Helped me throughout the process. Always there when I need help. Inititailly called a law firm (the one that has lots of ads on the radio), but they declined my case. Van Law Firm accepted my case without a second thought! Kudos to Daniel, my case manager, and Amanda who expedited my payment process. Highly recommended.
Milby Mags
Got in an accident at the beginning of the year and they have been awesome, especially with it being my first accident and me being like this. They have been very communicated, stayed in contact with me the whole time, giving me updates when there were any and even when there weren't and answered any question I had. I would recommend them to anyone. Everyone I have talked to there has been very friendly. I would give them a 10 out of 10.
Ethan Gullet
They made sure that my insurance company covered what I paid for them to which included the gap for my car that was totaled. My medical costs were taken care of and reduced substantially so I was able to get more on my settlement. My case manager, Will Garcia, was always helpful in assisting me and answering any questions I had. They really did an amazing job with my case. I would definitely recommend them to anyone in need of this type of legal help. Most lawyers do not help you with the recovery of the car and rental etc. They are amazing.
Teresa Cuthbertson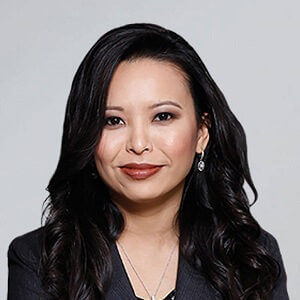 Have you been injured? We can help.
Fill out the form below, and we will get back to you very soon.