If you suffered injuries in a collision caused by another driver, a Redmond car accident lawyer from our team can help you. Our car accident attorney in Redmond, WA, will identify the liable party and build a compelling case to recover compensation based on your accident-related expenses and losses.  
A car accident lawyer from Van Law could go to work on your case today with no upfront fees. We provide free consultations for collision victims and never ask our clients to pay a retainer. Instead, we work on a contingency-fee-basis. We can explain more when you hire us to take your case. 
Damages Our Lawyers Could Recover in a Redmond Car Accident Case
The goal of a car accident claim or lawsuit is to hold the at-fault driver accountable and recover money for the expenses and losses you experienced because of the crash. You should not have to bear the financial burden of a crash you did not cause. Instead, Washington car accident laws allow you to hold the at-fault driver legally responsible and seek fair compensation. 
The compensation you can recover depends on the details of your case because you incurred unique costs related to your injuries and property damages. Some common examples of potentially recoverable damages in these cases could include: 
Medical bills and related expenses, current and future

Income losses if you cannot work

Diminished earning ability if you suffered serious injuries and cannot return to your previous career

Property damages, such as car repairs or replacement of a totaled vehicle

Accident-related expenses with receipts

Pain and suffering and other non-economic losses
Our attorneys can often identify and document damages that our clients previously overlooked on their own. We recommend consulting our team to discuss any settlement offer, as we know what a fair settlement would look like in your case. 
How Our Car Accident Lawyers in Redmond, WA, Can Pursue Compensation
Our team generally settles car accident cases outside of court. We demand fair compensation from the at-fault driver's auto liability insurance provider. They often return a counteroffer, which begins the negotiation process. This is often successful, although it can take time and many back-and-forth offers. 
If we cannot reach a fair agreement using proven negotiation techniques, the deadline is approaching, or there is another issue with the case, we will likely begin a lawsuit against the at-fault driver. This does not mean the lawsuit will go to trial. While it could, most still settle before the court puts the case on the docket. 
For a free legal consultation with a car accidents lawyer serving Redmond, call (725) 900-9000
Van Law Represents Car Accident Victims in Redmond, Washington
Our attorneys from Van Law believe that car accident victims should not have to pay for their treatment, lost income, and other costs associated with suffering injuries in a crash. Instead, the at-fault driver should be responsible for their carelessness or recklessness. If their actions behind the wheel caused someone else to suffer injuries, they should pay. 
When you look at our client testimonials, you will see that we have an extended history of recovering fair payouts based on the cases we handle. Our clients trust us with their cases, and we come through for them. Our former clients say: 
"Had a great experience with Van Law Firm and a special thanks to Norma and her team for all the help and getting me the proper care and compensation." – Ivan

"These guys are amazing. Helped me throughout the process. Always there when I need help. Initially, I called a law firm (the one that has lots of ads on the radio), but they declined my case. Van Law Firm accepted my case without a second thought! Kudos to Daniel, my case manager, and Amanda who expedited my payment process. Highly recommended." – Milby 
We Charge You Nothing Upfront When We Take Your Car Collision Case
Lastly, we work on a contingency-fee-basis. This means we never charge upfront fees. Instead, we take our attorney's fees from the compensation we recover from the at-fault driver in these cases. 
We also offer free consultations. When you contact Van Law, a member of our team will be ready to answer all of your questions at no cost to you. 
Redmond Car Accident Lawyer Near Me (725) 900-9000
Proving Negligence and Liability in a Redmond Car Accident Case
Van Law car accident attorneys in Redmond, WA, know how to investigate crashes and document what happened. To hold a driver legally liable, we need to show they were negligent. This requires four elements: 
They had a duty of care to behave in a safe way

They breached their duty of care by demonstrating negligence

Their action (or inaction) was the proximate cause of the crash

Our client suffered damages as a result
Using Evidence to Prove Fault in an Auto Accident Case
If you were able to collect any evidence at the accident scene, bring it to your lawyer. They can use it to learn more about the accident and strengthen your case. 
Common types of evidence we use in car crash cases include: 
The collision report filed by the responding police officers

Video of the crash

Eyewitness statements

Photos from the scene

Accident scene survey

Accident reconstruction

Physical evidence, such as the damage to each car

Relevant medical records

Expert testimony from doctors, economists, and others

Documentation of recoverable damages, including bills and receipts
Our attorneys and legal team gather, analyze, and organize the evidence in these cases. As our client, you can focus on treatment, healing, and rehabilitation. Let us handle your legal case.
Click to contact our Washington Car Accident Lawyers today
Discuss Your Redmond Car Accident Case With Our Team for Free Today
Van Law provides free case assessments for potential clients hurt in car accidents. We represent injury victims in Redmond and throughout Washington State. Our team will review your legal options and explain how we help clients like you recover fair compensation and hold the at-fault driver accountable.
Contact us now to get started with a free initial consultation with our team. 
Client Testimonials
These guys are amazing. Helped me throughout the process. Always there when I need help. Inititailly called a law firm (the one that has lots of ads on the radio), but they declined my case. Van Law Firm accepted my case without a second thought! Kudos to Daniel, my case manager, and Amanda who expedited my payment process. Highly recommended.
Milby Mags
Got in an accident at the beginning of the year and they have been awesome, especially with it being my first accident and me being like this. They have been very communicated, stayed in contact with me the whole time, giving me updates when there were any and even when there weren't and answered any question I had. I would recommend them to anyone. Everyone I have talked to there has been very friendly. I would give them a 10 out of 10.
Ethan Gullet
They made sure that my insurance company covered what I paid for them to which included the gap for my car that was totaled. My medical costs were taken care of and reduced substantially so I was able to get more on my settlement. My case manager, Will Garcia, was always helpful in assisting me and answering any questions I had. They really did an amazing job with my case. I would definitely recommend them to anyone in need of this type of legal help. Most lawyers do not help you with the recovery of the car and rental etc. They are amazing.
Teresa Cuthbertson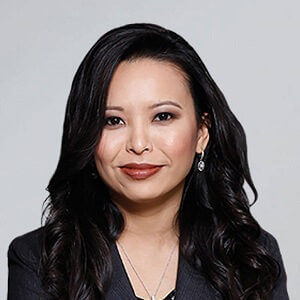 Have you been injured? We can help.
Fill out the form below, and we will get back to you very soon.