Distracted drivers, poor road conditions, and failure to obey speed limits contribute to the growing number of yearly car accidents. If you were in an accident and suffered injuries caused by another person, you shouldn't have to pay for medical treatment. An Edmonds car accident lawyer from Van Law can explain your options for compensation.
Filing a claim or lawsuit for the money you need can feel like a burden when you are trying to heal from the accident. Our team can manage all aspects of your case, so you have the time you need to recover. 
Recoverable Damages for the Losses You Suffered in Your Edmonds Car Crash
After an accident, victims can generally recover compensation for the economic and non-economic losses they sustained. 
Economic damages are those expenses that have a monetary value, such as medical bills, car repair or replacement, and other losses we can document. Non-economic damages are losses that can't be seen or don't have a ready price tag. These damages are the emotional injuries that can affect your life as much, or more, as your physical injuries.
Exploring the Types of Economic Damages You Could Recover
Easily documented, economic damages can include:
Ambulance costs

Medical treatment, including in the emergency room

Diagnostic testing, such as CT scans, MRIs, and X-rays

Surgical procedures, including all follow-up care

Home nursing assistance, if necessary

Home modification

Medications and medical equipment

Property damage

Lost income, including future income
Our team will explore every aspect of your claim to determine all the areas where the accident has exacted a monetary cost. Once the current expenses are known, we can calculate future costs based on your injuries and a prognosis for recovery from your doctor. 
How Non-Economic Recovery Helps to Rebuild Your Life
It's sometimes trickier to determine the value of your non-economic damages, but our team has plenty of experience. Since your non-economic damages do not have a monetary value, we use other evidence to prove their validity.
Some of the damages we might request compensation for can include the following:
Mental anxiety

Pain and suffering

Loss of enjoyment of life

Depression

Permanent scarring

Paralysis

Disability
Non-economic recovery covers the emotional impact of an accident. While not visible, these injuries can be just as devastating. Our team can help you rebuild your life after the trauma of your accident.    
For a free legal consultation with a car accidents lawyer serving Edmonds, call (725) 900-9000
Working With Our Car Accident Lawyer in Edmonds, WA
Our firm believes that communication with our clients is integral to representing you. We will keep you up to date as we build a solid case to fight for you. Some of the tasks we handle include:
Investigating your accident

Determining who was at fault

Compiling your medical documentation

Placing a value on your claim

Negotiating with insurance companies on your behalf

Meeting deadlines for claims and civil court filing
You can focus on recovery with our personal injury team in charge. We ensure that we have a solid argument to fight for compensation. All decisions about your case are yours, and we ensure you have the resources to make an educated decision.
What We Do to Compile a Strong Case for You
Our team works hard to compile and organize every bit of available information. We will interview witnesses, obtain photographs, and request video surveillance footage from the scene. 
We will uncover the facts from available evidence to build your case. You deserve fair representation and a car accident attorney in Edmonds, WA, who fights for you.
We Have a Strong Record With Accidents Similar to Yours
One look at our client testimonials shows our record of success. Former Van Law clients leave five-star reviews like the following: 
"Had a great experience with Van Law Firm and a special thanks to Norma and her team for all the help and getting me the proper care and compensation." – Ivan 
Edmonds Car Accident Lawyer Near Me (725) 900-9000
Our Car Accident Attorneys Work With No Upfront Fees
Legal fees can be daunting. We understand the financial worries you face and offer a risk-free way for you to hire legal representation with no out-of-pocket expenses.
You sign on for no risk and no upfront fees when you choose Van Law. We offer a free case evaluation to begin your journey. During your case review, we will explain our contingency fee arrangement in greater detail. We will handle initial filing fees and work on your case with no upfront fees. When we resolve your case, we will collect our fees and reimbursement for expenses when you get a check. 
Click to contact our Washington Car Accident Lawyers today
We Work Hard to Meet Your Case Filing Deadlines
When you file a lawsuit in Washington, you must meet specific deadlines. Car accidents fall under personal injury law, and these cases have a three-year statute of limitations per RCW § 4.16.080. Time can pass quickly while you recover from injuries, so don't wait too long to begin your case.
If your family lost someone in a fatal vehicle crash, the statute of limitations to file a wrongful death lawsuit is three years. Only certain people are permitted to make a wrongful death case. Discussing the matter with a wrongful death attorney familiar with Washington's laws and filing process is helpful.
Complete a Free Case Evaluation form now
Building Your Auto Collision Case Using the Available Evidence
When our car accident attorney begins an investigation of your accident, we look for proof that the other driver exhibited negligence. There are four elements that, when demonstrated, serve as proof of fault:
Duty of care

Breach of duty

Causation

Damages
Breaking the elements down is relatively straightforward. Every driver must uphold their duty of care by driving safely. When a driver neglects that responsibility by speeding, driving distracted, or disobeying a traffic signal, it is a breach of duty. If their actions cause an accident, injuring you and damaging your vehicle, the four elements of negligence establish fault.
Once we establish liability for an accident, we build a solid case and begin the fight for your compensation.
Working With Our Edmonds Car Accident Lawyer
If you have injuries and a damaged car from an accident caused by someone else, our Edmonds car accident lawyer can help you. The team at Van Law has the experience needed to fight for your compensation. 
Contact us today for more details. One of our team members can discuss your case with you during a free initial consultation.
Client Testimonials
These guys are amazing. Helped me throughout the process. Always there when I need help. Inititailly called a law firm (the one that has lots of ads on the radio), but they declined my case. Van Law Firm accepted my case without a second thought! Kudos to Daniel, my case manager, and Amanda who expedited my payment process. Highly recommended.
Milby Mags
Got in an accident at the beginning of the year and they have been awesome, especially with it being my first accident and me being like this. They have been very communicated, stayed in contact with me the whole time, giving me updates when there were any and even when there weren't and answered any question I had. I would recommend them to anyone. Everyone I have talked to there has been very friendly. I would give them a 10 out of 10.
Ethan Gullet
They made sure that my insurance company covered what I paid for them to which included the gap for my car that was totaled. My medical costs were taken care of and reduced substantially so I was able to get more on my settlement. My case manager, Will Garcia, was always helpful in assisting me and answering any questions I had. They really did an amazing job with my case. I would definitely recommend them to anyone in need of this type of legal help. Most lawyers do not help you with the recovery of the car and rental etc. They are amazing.
Teresa Cuthbertson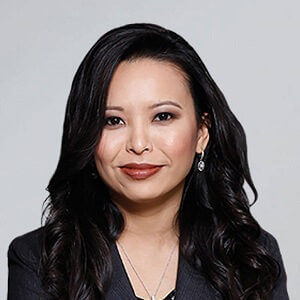 Have you been injured? We can help.
Fill out the form below, and we will get back to you very soon.