Were You Hurt in a Boat Accident in Nevada?
If you were injured in a water sport or boating accident in Nevada, we urge you to contact our firm as soon as you are medically stable. We've helped countless people recover money for medical bills, lost wages, and permanent disabilities or disfigurement when the reckless actions of someone else caused them to be hurt. Get in touch with our office today to find out how we can help you recover. Call 702-529-1011.
Determining the Factors that Caused Your Boat Injuries
The majority of boating accidents that happen every year are preventable. Taking the proper precautions could save hundreds of lives and prevent thousands of serious injuries each year. Unfortunately, negligence and reckless continue to occur on Lake Mead, Lake Tahoe, Lake Topaz, and the Colorado River.
When you hire us to handle your boat injury case, we'll investigate every angle to determine possible causes for your crash so you can recover money from all responsible parties. Common contributing factors to boating accidents in Nevada include:
Lack of training. About 84% of all boating incidents that cause fatal injuries in the U.S. involve an operator who hasn't completed a boating safety education course.
Distracted or careless operation. It's easy to get caught up in having a good time, relaxing and failing to pay attention to what's going on around a boat.
Intoxication. Drinking and boating is a recipe for disaster. Intoxication is the number one reason boating accidents happen. It isn't just operating a boat under the influence that's dangerous, either.
When passengers are drinking, they are more likely to fall overboard, try reckless stunts, or become inattentive.
Lack of adequate, operable safety devices. Sometimes, the accident itself may be minor but the lack of operable safety equipment can exacerbate injuries and reduce a victim's chances for survival.
Defective boat parts. Malfunctioning or defective parts can cause injuries or fatalities on a boat. Manufacturers, parties responsible for the boat's upkeep, and entities that sell defective boats can be held liable when accidents happen.
Protecting Your Safety and Your Rights After a Boat Accident
When a boating accident or other watercraft incident happens, the next steps you take can significantly impact your safety as well as your right to recover compensation for your losses.
Call for Help
When you are faced with a boating emergency, the first thing you should do is get help on the way. Your safety, and the other boaters is priority. Send up a signal flare, radio for help, or flag down other boaters immediately.
For a free legal consultation with a boat accidents lawyer serving Nevada, call (725) 900-9000
Minimize Drowning Risk
If possible, make sure everyone is safe from drowning. If you have life preservers, life jackets, or other floatation devices, make sure to take advantage of their uses. Be sure young children, the elderly, and those who are seriously injured or unconscious are protected first because they won't be able to keep themselves afloat if conditions get worse.
Assess Additional Dangers
Boating collisions can cause damage to mechanical parts, fires, fuel leaks, and other hazards that can cause even more injuries or deaths. As soon as possible after a crash, check to make sure no additional hazards are present.
Get Medical Treatment
Regardless of how minor your injuries seem at first, it's a good idea to get checked out by a medical professional as soon as you can after a boat accident.
Getting the Ball Rolling on Your Injury Claim
As soon as your safety is under control and you're medically able, call our office to talk about your boating incident. It's important for us to assess your situation right away for two reasons.
Nevada Boat Accident Lawyer Near Me (725) 900-9000
First, we need to go over what happened while the incident is still fresh in your mind so we don't miss any important details that could impact your claim. We should talk to witnesses as soon as possible, review toxicology reports, and recover evidence before it is lost or destroyed.
Click to contact our Nevada Personal Injury Lawyers today
Second, the insurance company, the boat's owner or operator, or other responsible entities will probably be in contact with you very soon after your crash to make settlement offers. They might even try to get you to make statements that can hurt your case. We want you to be prepared for those calls so we can make sure your rights are preserved.
If you or someone you care about suffered injuries while boating in Nevada, call us today at 702-529-1011. Your no obligation consultation is free.
Client Testimonials
These guys are amazing. Helped me throughout the process. Always there when I need help. Inititailly called a law firm (the one that has lots of ads on the radio), but they declined my case. Van Law Firm accepted my case without a second thought! Kudos to Daniel, my case manager, and Amanda who expedited my payment process. Highly recommended.
Milby Mags
Got in an accident at the beginning of the year and they have been awesome, especially with it being my first accident and me being like this. They have been very communicated, stayed in contact with me the whole time, giving me updates when there were any and even when there weren't and answered any question I had. I would recommend them to anyone. Everyone I have talked to there has been very friendly. I would give them a 10 out of 10.
Ethan Gullet
They made sure that my insurance company covered what I paid for them to which included the gap for my car that was totaled. My medical costs were taken care of and reduced substantially so I was able to get more on my settlement. My case manager, Will Garcia, was always helpful in assisting me and answering any questions I had. They really did an amazing job with my case. I would definitely recommend them to anyone in need of this type of legal help. Most lawyers do not help you with the recovery of the car and rental etc. They are amazing.
Teresa Cuthbertson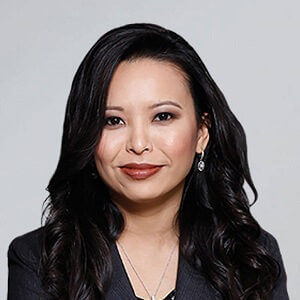 Have you been injured? We can help.
Fill out the form below, and we will get back to you very soon.