For years, 3M sold earplugs to military personnel and led them to believe that using these earplugs would prevent hearing loss caused by gunfire and other loud noises. The earplugs, however, were not as effective as advertised, causing hearing loss in hundreds of thousands of veterans.
If you are one of the many people to sustain hearing loss after using these faulty earplugs, our Nevada 3M earplug lawyer wants to help you. Our team can join a mass tort lawsuit on your behalf for the compensation you deserve for past and future suffering.
Losses Related to 3M Earplugs
The primary complaint leveled against 3M is that their earplugs are defective and can cause hearing loss. Losing part or all of your hearing can have a major impact on all areas of your life, including:
Physical pain and discomfort caused by complications like ear pain and tinnitus
Emotional distress associated with the hearing loss
Medical bills for any diagnoses, tests, or treatments you received, as well as assistive devices like hearing aids
Loss of earning capacity based on the fact that your hearing loss prevents you from fulfilling your job duties
Impaired quality of life caused by the hearing loss's impact on your ability to live independently or do the things you want to do
Disability, since hearing loss is a disabling condition that will affect how you live the rest of your life
As your Nevada 3M earplug lawyer, we would fight hard to get you compensation for all the above damages and more. We will always fight to earn you the highest settlement possible for your case, which you can use to:
Pay for medical treatments and any other expenses related to the hearing loss
Support your family over the long term
Provide extra financial security for you and your family
For a free legal consultation with a 3m earplug lawyer serving Nevada, call (725) 900-9000
3M Earplug Lawsuit Updates for 2023
As of May 2023, 260,000 lawsuits were pending against 3M, with tens of thousands more waiting to be processed. That same month, mediation between 3M and the plaintiffs was still ongoing.
Mediation can be very useful in product liability cases. This gives the parties a chance to:
Resolve the case in less time while spending less money
Avoid going to trial
Get money to the plaintiffs faster
3M has already settled several cases, with plaintiffs sharing multimillion-dollar settlements. This means there is precedent for 3M being forced to pay for its mistakes—and for people like you to receive compensation for your hearing loss.
Bankruptcy and 3M Settlements
Aearo Technologies is the 3M subsidiary that manufactured the earplugs. They recently attempted to declare bankruptcy, possibly to save themselves from paying out large amounts of money to the customers their product affected.
In June 2023, a judge dismissed Aearo's bankruptcy case. As of now, Aearo and 3M will be required to pay any settlements or jury awards that the lawsuit plaintiffs win from them.
Nevada 3M Earplug Lawyer Near Me (725) 900-9000
Our 3M Earplug Lawyers Want to Help You
Van Law wants victims in Nevada who have been affected by 3M's faulty earplugs to know that they have legal rights. You deserve the chance to hold 3M responsible for their negligent behavior towards you and others.
If you are unsure of what the legal process entails, do not worry. Our firm can take care of any legal matters pertaining to your case. We are proud to do all of the hard work for our clients, including:
Collecting the evidence necessary to prove the earplugs caused or contributed to their hearing loss
Combining your case with an existing mass tort, if applicable
Fighting your case, whether at the negotiating table or in the courtroom
Determining what a fair settlement would look like for you and pursuing that amount with all our energy and resources
Providing you with the information and support you need to make the right legal decisions for your family
Handling all communication with all parties, including you, by fielding phone calls, emails, faxes, and texts
Furthermore, we charge no attorney's fees upfront. Our clients only have to pay us if and when they recover compensation. We would then take a percentage of their compensation as payment so that all our cases are paid on contingency.
Do you still have questions about our services or your eligibility for damages? Feel free to ask us. We do not want you to sign a contract that you do not understand or are not comfortable with, so our team will take all the time necessary to answer your questions before you officially hire us.
Filing Your 3M Earplug Case on Time
In most product liability cases, you have two years from the date of injury to file a lawsuit, according to NRS § 11.190(4)(e). However, when it comes to 3M earplug cases, the situation could be more complex.
Click to contact our 3M Earplug Hearing Loss Lawsuit today
Ready to Start Your Earplug Lawsuit?
Van Law offers a free case evaluation when you call our office. This makes it easy for you to learn about your legal rights and options, and to find out what our Nevada 3M earplug lawyer can do to assist you with your case. Get in touch today so we can begin your case as quickly as possible.
Client Testimonials
These guys are amazing. Helped me throughout the process. Always there when I need help. Inititailly called a law firm (the one that has lots of ads on the radio), but they declined my case. Van Law Firm accepted my case without a second thought! Kudos to Daniel, my case manager, and Amanda who expedited my payment process. Highly recommended.
Milby Mags
Got in an accident at the beginning of the year and they have been awesome, especially with it being my first accident and me being like this. They have been very communicated, stayed in contact with me the whole time, giving me updates when there were any and even when there weren't and answered any question I had. I would recommend them to anyone. Everyone I have talked to there has been very friendly. I would give them a 10 out of 10.
Ethan Gullet
They made sure that my insurance company covered what I paid for them to which included the gap for my car that was totaled. My medical costs were taken care of and reduced substantially so I was able to get more on my settlement. My case manager, Will Garcia, was always helpful in assisting me and answering any questions I had. They really did an amazing job with my case. I would definitely recommend them to anyone in need of this type of legal help. Most lawyers do not help you with the recovery of the car and rental etc. They are amazing.
Teresa Cuthbertson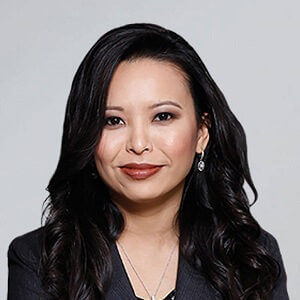 Have you been injured? We can help.
Fill out the form below, and we will get back to you very soon.